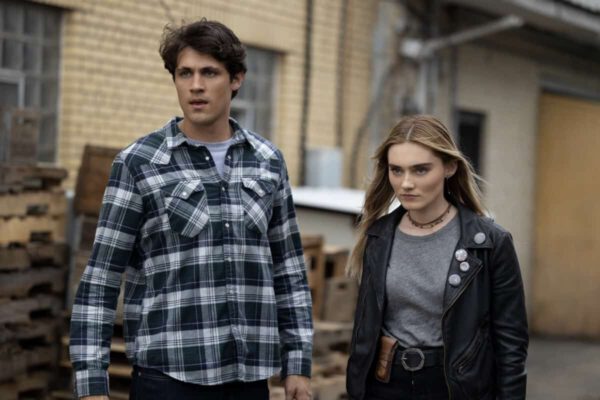 To know the full story of Sam and Dean Winchester, we must go back to the story of John and Mary. With a return to the world of Supernatural, I am fully invested in learning how all the puzzle pieces of The Winchesters fit together. Let's hit the road!
Note: This recap may contain spoilers!
Admittedly, I was wary of watching The Winchesters because I didn't want it to tarnish Supernatural or erase the canon that we've spent 15 years building. But, I should have more trust because this is not only a wonderful addition to the Supernatural canon, but really a love letter to all of us who have dedicated such a large portion of our lives to the world. From the same title screen graphics and credits to a return to the monster of the week elements, I am so ready to follow Dean as he learns more about his parents and what came before.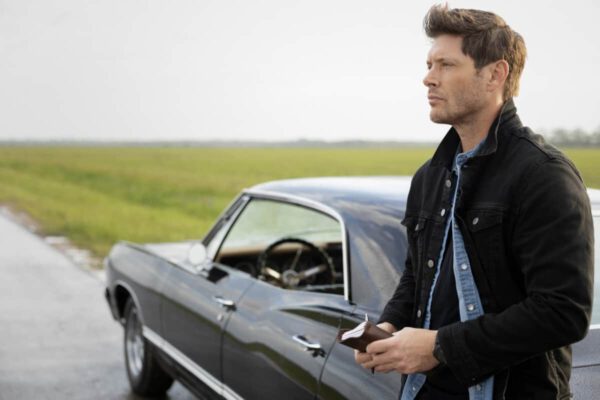 The overarching theme is about missing fathers, both Samuel Campbell and Henry Winchester. Samuel went on a case to New Orleans in March 1972, then disappeared. We see a bit of that last case as the episode opens. He does a blood spell and opens a sealed tomb, only to face off against a monster from the shadows. Thus sets up his mystery. And of course we already know Henry Winchester disappeared when John was young, but there's more to that story as well.
John returns to Lawrence after serving two years as a Marine in the war. His experiences follow him, with graphic flashbacks of loss throughout the episode. March 23, 1972 is not only the day he returned home, but also the day he met Mary. And it's the beginning of a foretold love story that had to happen for Sam and Dean's ultimate calling. But we're still a year before Dean comes back in time to see his father, so what's going to happen in the meantime? Well, some bending of canon that we know, but maybe not. Just settle in for the story to unfold in its own way.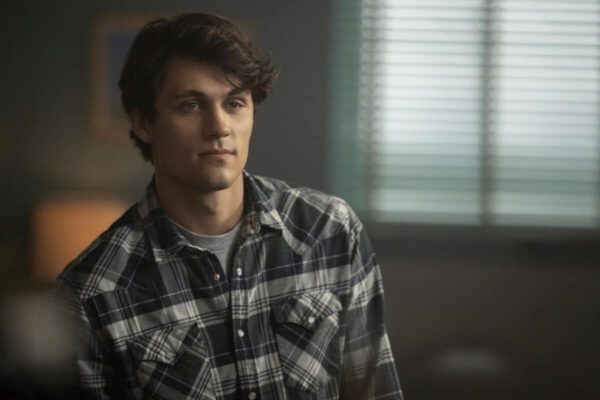 Upon returning home, after literally running into his future wife, John heads over to the Winchester garage. His mom, Millie, runs the garage, following in her own father's footsteps. She gives him a warm welcome home and we learn that John illegally joined the Marines by forging his dad's signature on a waiver. The elder Winchester supposedly walked out on them, which prompted John to join.
However, there is more to the story of Henry Winchester than just being an absentee father, as we already know. But that may only be a portion of the story. John has an old key and a letter, which was given to him by a man he did not know. The man disappeared after delivering the letter, but it opens the door to John's exploration. The letter was from John's father and it said if John got it, then Henry was gone. If John wanted answers, he had to come to the address on the letter. So, he does, and finds a world previously unknown to him.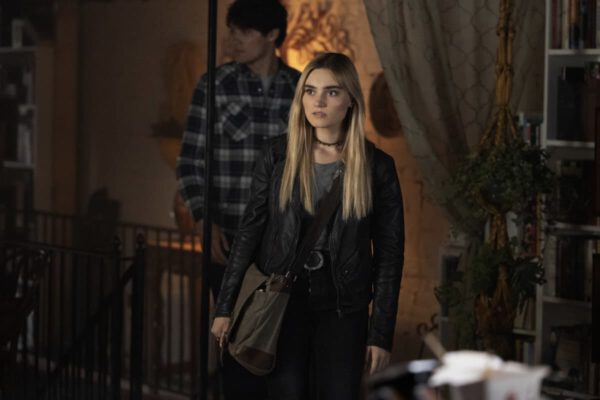 Going to the address, John gets attacked by a man who turns out to be a demon. Mary comes to his rescue, and reveals the whole world of the supernatural to him. This currently contradicts the canon we know, since John was unaware of the supernatural until after Mary died. But I trust the writers to make it all fit together. I suspect some memory spell is in our future, making John forget everything that came before.
John's key unlocks the building at the address, which Mary wanted to get into to find a lead on her dad. This is a clubhouse for the Men of Letters, a group that Mary didn't believe existed and John apparently knows a bit about. Inside, John finds Henry's locker and some of his belongings, while Mary finds a file on the case Samuel was working. Seems like they're both entwined in this, despite Mary constantly trying to warn John off the life. But John is determined and will keep after Mary until they are a duo on this adventure.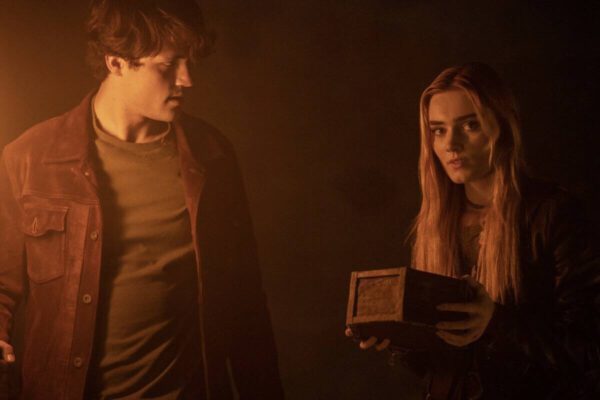 After Ada, a rare bookshop owner, get possessed by a demon in Lubbock, Texas and John brings the case to Mary's attention, it's all systems go on following the lead of finding Samuel. Mary loads up on supplies at the local library, run by Latika aka Lara, an ally and friend of Mary. She will prove key in this adventure, as well as Carlos, who we meet in a spectacular entrance. Fully admitting I love Carlos already and find him a great addition to this cast.
All four of them are carrying baggage. John keeps getting flashbacks to a soldier, Murph, who died in the war. He admits to Mary that he thinks he's being haunted, but the EMF doesn't read anything. He also carries shrapnel from Murph's uniform, which will be important later in the case. Mary is haunted by both the loss of her 18 year old cousin, Maggie, who was killed by a vampire and the guilt over dragging Lata into this life. And Carlos got into hunting by killing a ghoul, though the creature had killed his entire family before that happened.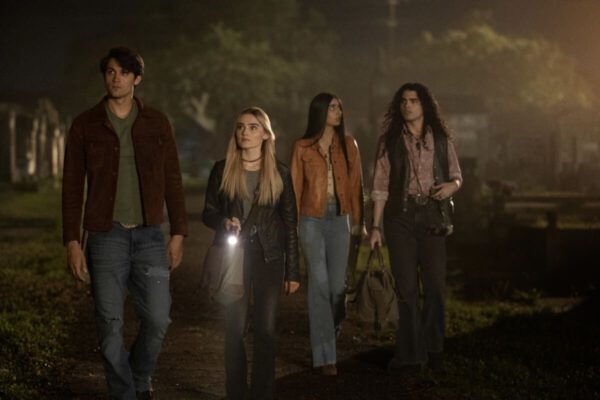 We get an old school case in the episode. Mary and John unearth the same tomb Samuel did, and meet the loup-garou creature that chased the elder Campbell as well. The only thing that can stop it is silver, which John has buried in his arm thanks to Murph. So, he digs out the silver, bids Mary farewell, and sets off to be a hero. Mary has her own heroic time, facing off against Demon!Ada. But in the end, Ada is no longer possessed, the creature is decapitated, and no one died. A good day all around.
Returning to Lawrence, John confronts his mom about knowing the truth about his dad. He gives Millie the letter and she warns him off the life, but he's determined. Seems like a family trait for every generation, both on the Winchester and Campbell side. Mary, John, Carlos, and Lara go talk to Ada and we find out she knows Henry as well as Samuel. But the fact that the Men of Letters disappeared 15 years prior will prove problematic since the world will soon be facing off against the Akrida. They are an ancient monster, who wants to wipe out every human and supernatural creature in order to rule the universe. The Men of Letters have stopped them prior, but now that's not an option. Looks like it's up to the group to save the world instead.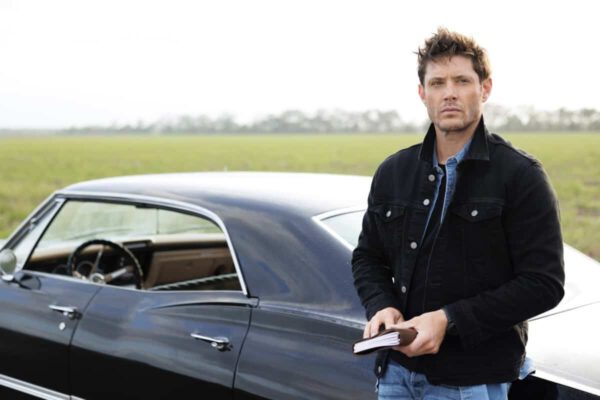 We end the episode with Dean's narration. He's journaling the story and has the green cooler in the back seat of the Impala. I wonder if this is the case he was working while in Heaven, waiting for Sammy to join him. It would make sense, based on the clues, but there's still many unanswered questions. The journey is just beginning and I'm so happy to be along for the ride!
Rating: 4 / 5 Stars