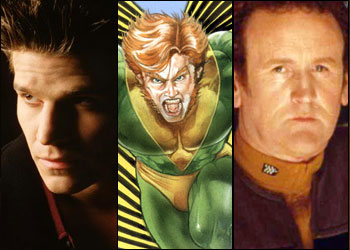 It's Saint Patrick's Day, and we're celebrating by running down the list of 10 of the greatest heroes of science fiction and comics who descended from the Emerald Isle. While we'd have loved to include the likes of Dirty Harry Callahan and the boys of The Boondock Saints, they didn't quite make the cut due to genre restrictions. But ten awesome Irish-descended characters did make the list, along with one special honorable mention.
10. Proinsias Cassidy (Preacher)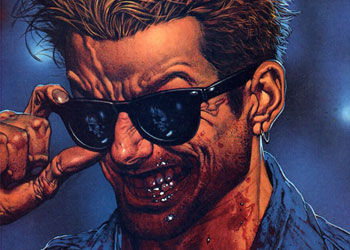 Cassidy is Jesse Custer's hard drinking and irresponsible traveling companion, and he also happens to be a vampire. Born in Ireland and part of the 1916 Easter Rising, Cassidy has lived a hard and decadent life, but he makes his way onto the list of heroes by trying for and occasionally succeeding at redemption.
9. April O'Neil (Teenage Mutant Ninja Turtles)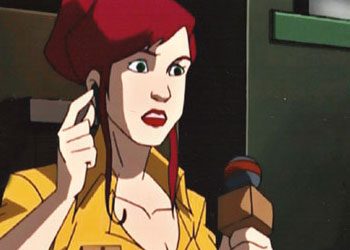 A computer programmer in the original comic books and a TV reporter in the ensuing animated series and movies, April is an Irish descended friend of the Teenage Mutant Ninja Turtles. Though the series often depicts her as a damsel in distress, April ultimately is a capable heroine and can take care of herself and her friends when the need arises.
8. John Hartigan (Sin City)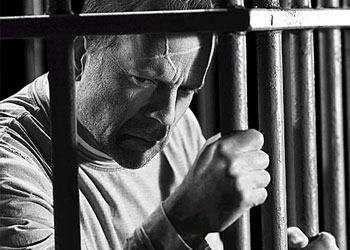 Uncompromising in his morality, Hartigan is one of the last good cops of Basin City. After a lifetime of struggle against criminals and corruption, he has become a veteran detective, willing to sacrifice everything for the sake of what is right and good.
7. Miles O'Brien (Star Trek)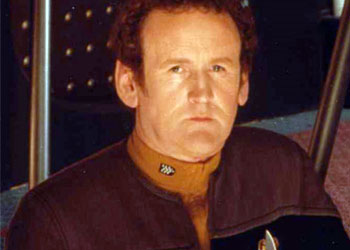 Featured in both Star Trek: The Next Generation and Star Trek: Deep Space Nine, O'Brien is the only ethnically Irish character actually born in Ireland. He works first as the transporter chief on the Enterprise-D and later as the chief of operations on the Deep Space Nine station.
6. Banshee (X-Men)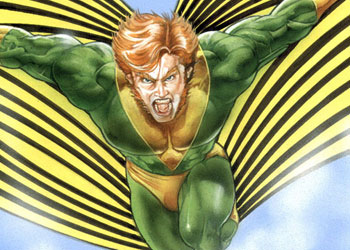 Sean Cassidy is the heir to Cassidy Keep in Ireland and becomes an INTERPOL agent before eventually joining the X-Men. Powered with a sonic scream that he can use both offensively and as a means of flight, he gains his superhero codename from the mythical Irish banshee.
5. Jack O'Neill (Stargate)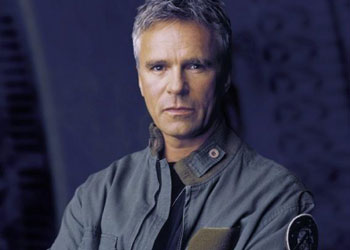 Recalled from retirement to lead an expedition through a recently activated transport device, Jack O'Neill would become the team leader for SG-1, the point team for Stargate Command. O'Neill is a confirmed Irishman (in the SG-1 season one episode "Cold Lazarus") and goes on to save the galaxy countless times during his long career.
4. Marty McFly (Back to the Future)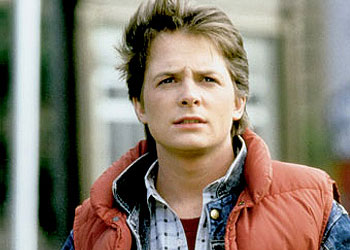 Marty McFly is the time traveling hero of the Back to the Future series. He drives through the decades alongside Doc Brown in a modified Delorean, righting wrongs in the timelines and chasing down errant evildoers. He even encounters his own Irish ancestors during his trip into the past in Back to the Future III.
3. Angel (Buffy the Vampire Slayer)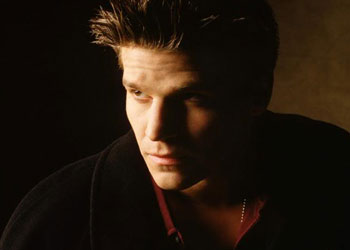 The Irish-born Liam loses his life to Darla, who resurrects him as the wickedly sadistic vampire Angelus. He tortures and murders his way through centuries of innocents before regaining his lost soul, thanks to a Gypsy curse. Now penitent for his crimes and seeking redemption, he becomes Angel, the brooding hero of Buffy the Vampire Slayer and later his own spinoff series.
2. Daredevil (Marvel Comics)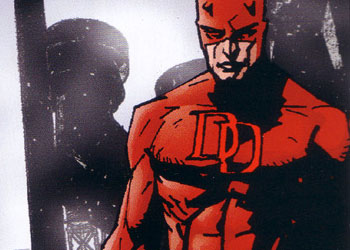 Matt Murdock grows up a devout Irish Catholic in the Hell's Kitchen neighborhood of New York. When he is blinded in a chemical accident, his other senses heighten to superheroic proportions. His father's murder drives Matt to seek vengeance as the costumed vigilante Daredevil.
1. Alex Murphy (Robocop)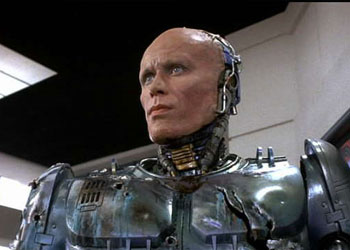 Before the violent murder that leads to his being rebuilt as Robocop, Alex Murphy is a family man and a good cop working in Detroit. The cyborg body Omni Consumer Products gives him turns him into what is likely the most badass Irish-American ever to protect our streets from crime.
Honorable Mention: Sarah Connor (Terminator)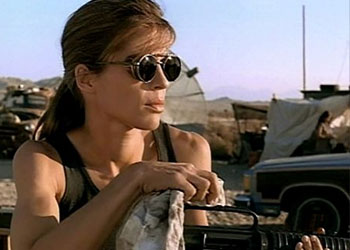 Sarah Connor is the fiercely devoted mother of John Connor and the matriarchal hero of the Terminator series. She deserves a spot on any list of heroes, but she is relegated as an honorable mention here just because her Irish heritage, though likely, never is confirmed on screen.