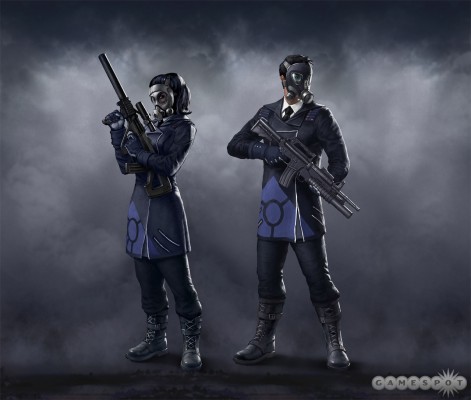 In this latest video of The Secret World from Funcom, we are introduced to the dark and unforgiving Atlantic shoreline and overgrown attractions of a theme park lost to the darkness that make up the Savage Coast. While it's said that it only makes up a small part of the game, the Savage Coast is home to several unique monsters and myths, as well as provides a fantastic backdrop for players to immerse themselves in.
The Secret World is a next-generation massively multiplayer online game for the PC platform, where players are given total freedom to create and progress their characters, unbound by the restrictions of classes and levels. Players will get the opportunity to join one of the three secret societies and fight for power over important locations throughout our own world. Players will also journey through familiar places across the globe, such as Egypt, New England, London, New York and Seoul and battle monsters of myth and legend.
You can check out the video below. To me, it has a very Alan Wake feel to it — which I don't think is a bad thing at all since I really enjoyed Alan Wake, but it's very different from the previous videos for the game that we've seen before. There's more gameplay footage and we get to see some monsters/creatures I don't remember seeing before. I dig getting all these little morsels for the game, but I am dying with anticipation to try it out already! Funcom, you're killing me here!