Elise and Electra Avellan, also known as the "Crazy Babysitter Twins" from Grindhouse, are the latest addition to the cast of Machete, the Robert Rodriguez- and Ethan Maniquis-directed film based on a fake movie trailer that played between Planet Terror and Deathproof during the theatrical release of Grindhouse in 2006. The twins will play "The Sexy Nurses" in Machete, a role that might have something to do with the girls' recent Maxim shoot (see photos below). Elise and Electra join an already star-studded cast including Danny Trejo, Michelle Rodriguez, Robert De Niro, Jessica Alba, Steven Seagal, Rose McGowan, Cheech Marin, Jeff Fahey and, supposedly, Lindsay Lohan (hopefully as one of Machete's victims… or a mute).
Machete is the story of an ex-Federale (Danny Trejo) who is a particularly gifted killer. Hired to assassinate a state senator (De Niro), Machete realizes that he was set up just as he is about to carry out the hit. Machete barely survives the attack, but as soon as he is able he goes after the individuals who betrayed him, including the senator, in a bloody killing rampage.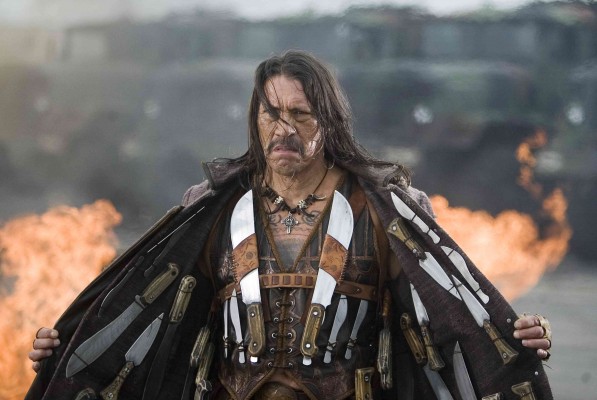 Even as a huge fan of Grindhouse — both Rodriguez's Planet Terror and Tarantino's Deathproof — I am pretty ambivalent about Elise and Electra. They were pretty cool in Planet Terror, mainly because they were so unbelievably insane (it was pretty cool when they started beating the hell out of Dakota Block's car, after all). I am excited, however, to see that several other members of the Grindhouse cast will be appearing on the silver screen in the near future via Machete: as you may remember, Rose McGowan plays go-go dancer Cherry Darling in Planet Terror and Pam in Deathproof, Jeff Fahey is J.T., proud creator of the "world's greatest barbeque" in Planet Terror, and of course Elise and Electra are the "Crazy Babysitter Twins" in Planet Terror as well. I was really hoping that J.T., who appeared in the faux Machete trailer as the corrupt senator who double-crosses Danny Trejo's character, would play that role in the Machete movie, but it looks like Robert De Niro will be playing Sen. McLaughlin instead and I can't say that I'm entirely thrilled by the idea of De Niro in Machete.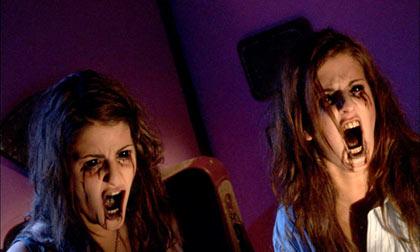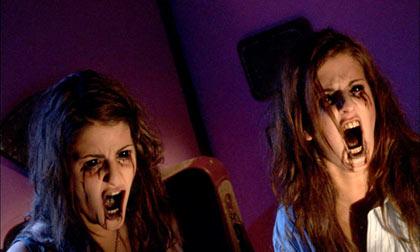 Like the other Machete cast members, Electra and Elise have been busy of late — in addition to their Maxim shoot and filming for Machete, both of the twins are scheduled to appear at Spooky Empire in Orlando, FL this October with Danny Trejo to promote their upcoming release, The Black Waters of Echo's Pond, and Electra has two additional movies coming out in the next year or so — Murder World, written and directed by Ron Carlson, and writer/director Joe Shaughnessy's Now Here. This is the first I have heard of any of these three films, so I'm guessing that they haven't been very widely publicized, but I do like the idea behind The Black Waters of Echo's Pond (see below for plot synopsis) and I've read some extremely positive things about Now Here as it circles various film festivals and private screenings. It will be interesting to see how the Avellan twins do in each of these movies, given what limited information we were given about their acting abilities in Grindhouse. For your reading pleasure, I've included some information on The Black Waters of Echo's Pond, Murder World, and Now Here below (courtesy of IMDb.com). Enjoy!
The Black Waters of Echo's Pond (2009)
Written by: Michael Berenson, Gabriel Bologna
Directed by: Gabriel Bologna
Company: Project 8 Films, Parallel Media
Starring: Robert Patrick (Terminator 2: Judgment Day, The X-Files, Flags of Our Fathers), Danielle Harris (Halloween, Halloween II), Nick Mennell (Halloween, Friday the 13th)
Plot synopsis: Nine friends take a holiday at a Victorian home on a private island and uncover a game that when played brings out the worst in each of them. Jealously, greed, hatred, lust, all of the things they keep buried deep inside themselves rise to the surface and come to a boil.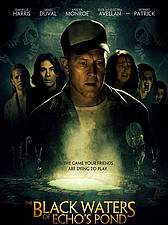 Murder World (2009)
Written by: Rob Carlson
Directed by: Rob Carlson
Company: August Heart Entertainment
Starring: Scout Taylor-Compton (Halloween, Halloween II), Danny Woodburn (Seinfeld, Employee of the Month), Angela Lindvall (Kiss Kiss Bang Bang)
Plot synopsis: New Year's Eve, 1968: While driving on the Pearblossom Highway, a lesbian couple encounters the creator of the universe. Laid to rest for 40 years, the women wake up on New Year's Day as reborn creatures.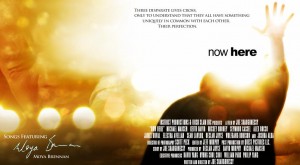 Now Here (2009)
Written by: Joe Shaughnessy
Directed by: Joe Shaughnessy
Company: Instinct Productions, Irish Slam
Starring: Michael Madsen (Reservoir Dogs, Ligeia), Keith David (The Chronicles of Riddick, Crash, Gamer), Joshua Alba (The Dead Undead, Alpha Dog), Alex Rocco (The Wedding Planner, Smokin Aces)
Plot synopsis: Three disparate lives cross, only to understand that they all have something uniquely in common with each other. Their perfection.
angela lindvall
,
cheech marin
,
danny trejo
,
danny woodburn
,
electra avella
,
elise avella
,
grindhouse
,
jeff fahey
,
jessica alba
,
joe shaughnessy
,
joshua alba
,
keith david
,
machete
,
maxim
,
michael madsen
,
michelle rodriguez
,
murder world
,
now here
,
rob carlson
,
robert de niro
,
robert rodriguez
,
rose mcgowan
,
scout taylor-compton
,
steven seagal
,
the black waters of echo's pond