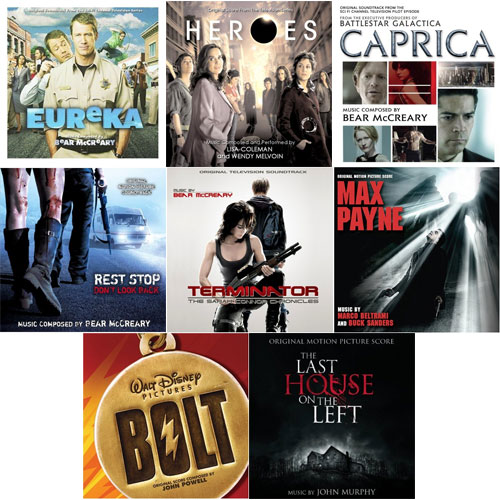 It's been a while since we ran a contest around here, so we're jumping back into it in a big way! We have a bunch of goodies left over from previous giveaways, and it's time to clean them out serious-style. This week we're giving away a prize bundle of 8 different soundtracks (retail value $145):
That's eight shiny new CD's full of musical goodness for you. There are two ways to enter. You can do either of these things before next Friday (August 7) night at midnight to be entered in the contest:
Reply to this post!
Add @Fandomania on Twitter and tweet this message: "Follow @Fandomania and retweet this message to be entered in the Big Honkin Soundtrack Contest! #FandomaniaST"
We'll draw a name from the entrants and announce the winner here on Fandomania.com, as well as on the podcast on Monday, August 10. Good luck!