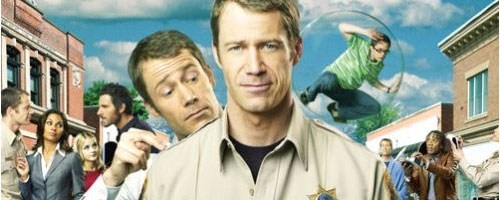 Bear McCreary's awesome soundtrack to the hit Sci Fi Channel series Eureka has been released, and we have some copies to give away, thanks to the nice folks at Cinemedia and La-La Land Records. If you'd like to win this CD, here's all you have to do:
Either reply to this post or e-mail us at podcast@fandomania.com with a question we can answer or something you'd like for us to talk about in an upcoming episode of the Fandomania Podcast. Every entry will be put into a random drawing, from which we'll select a winner. Additionally, we'll do our best to get all the entries read and answered on the show.
The contest is open for entries from now through next Saturday 20, at 12:00am Eastern time. We'll announce the winner here on Tuesday. Good luck!