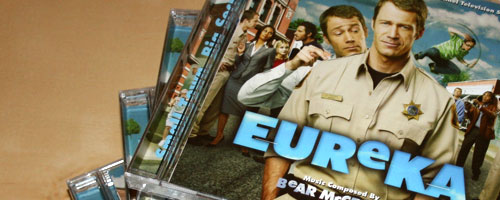 This week we have another soundtrack CD from SciFi's Eureka to give away, thanks to our friends at Cinemedia.
What you have to do:
You can enter the contest by sending listener mail to the podcast at podcast@fandomania.com, or you can enter by commenting on posts on the blog. The only catch is that your mail and comments need to be on topic (ie: spamming the blog with "Give me a CD" won't count as your having entered). Each post on which you legitimately comment will give you an entry in the drawing.
The deadline:
This contest will run from now through Sunday (October 19) at midnight. At that time we'll draw a winner, who will receive the CD.
Good luck!