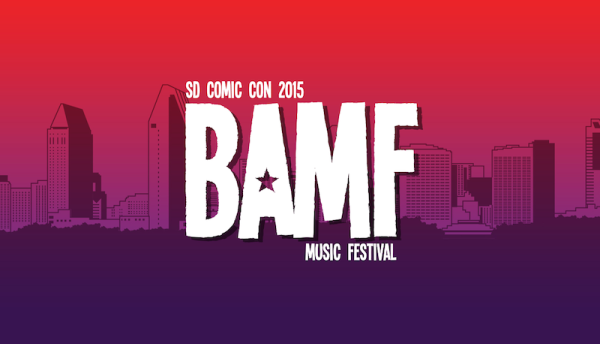 If you're going to be in San Diego during Comic-Con, there's one more off-site event that you can attend. The BAMF Music Festival will take place on July 10 – 12. Friday and Saturday both feature tons of really cool bands, while gaming and more will take place all weekend. There's even an opportunity to learn to play Quidditch! And a bounce house! Awesome!
A sampling of the bands include several that I've featured in this column before: Player Piano, Kirby Krackle, Paul and Storm, Marian Call, Molly Lewis, The Doubleclicks, Nerf Herder, and Mega Ran. Very cool!
Tickets ($15 for the weekend w/ SDCC badge, $50 without) can be purchased via Indiegogo, and you can also get other cool perks there, including t-shirts and the aforementioned Quidditch lessons. And if you just want to support them even if you're not going, you can chip in $5 and get the official song, too.
If you're in the area and somehow aren't going to SDCC, now your weekend is sorted! And if you are going to SDCC… Well, now you have one more thing you have to decide whether or not to fit into your probably already overscheduled weekend (yes, I realize there's no schedule yet, that's kinda the point). I really wish I could go!