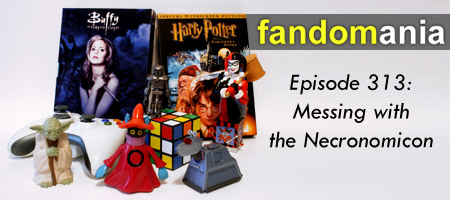 [audio:http://traffic.libsyn.com/fandomania/Episode_0313_-_Messing_with_the_Necronomicon.mp3]
This week we talk about news from SDCC, the weirdness happening at Archie Comics, Hearthstone's first add-on, Destiny's beta, and more!
00:00:29 – Episode Opening
00:00:33 – We aren't at San Diego Comic Con, but we talk about it anyway!
00:18:41 – Archie comics are getting weird.
00:27:23 – Hearthstone's first adventure pack has been released.
00:29:59 – Jason played some of the Destiny beta this week, along with a little Lightning Returns.
00:36:07 – Episode Closing