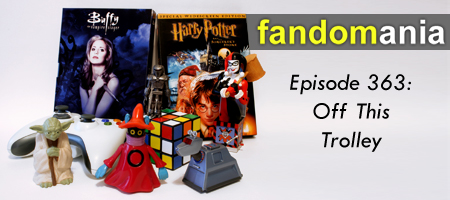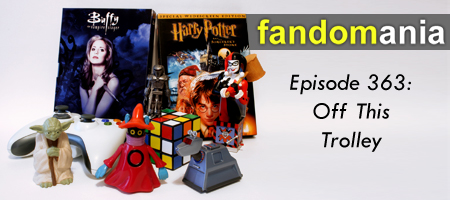 [audio:http://traffic.libsyn.com/fandomania/Episode_0363_-_Off_This_Trolley.mp3]
This week we're not at San Diego Comic-Con, but we talk about it anyway. We also talk about finishing watching Sense8 and starting watching Dark Matter.
00:00:29 – Episode Opening
00:00:33 – We're not at San Diego Comic-Con (again) this year!
00:03:35 – There's a new Batman standalone movie on the way.
00:04:59 – Disney announced yet another new Star Wars movie.
00:12:34 – We managed to finish watching Sense8.
00:32:07 – We started watching Dark Matter on Syfy.
00:38:17 – Episode Closing
Here's the Harrison Ford impression video we talked about: Link
You can send email to us at podcast@fandomania.com, and you can subscribe to the Fandomania Podcast at iTunes.