As a longtime student of film, this list of 100 Greatest Movie Characters is based solely on my visceral reaction plus their unforgettability. Did they seriously scare me? Make me laugh? Cry? Did they become part of the American culture? Are they even more badass than, say, Jack Bauer? Are they so lethal, funny, poignant, psycho, that I couldn't forget them if I tried?
I limited my choices to American films, allowed more than one character from a single film, and stayed away from franchises as much as possible. It wasn't difficult to come up with 100, but it was incredibly difficult assigning numbers; many deserve top 10 but hey, that's not the way lists work.
80. Rocky Balboa
Rocky, 1976, John Avildsen
Local fighter Rocky (Sylvester Stallone) gets his chance to challenge the heavyweight champ and win the girl.
Memorable Moment: Explaining to her brother why he loves Adrian: "She's got gaps. I got gaps. Together we fill gaps."
79. Phyllis Dietrichson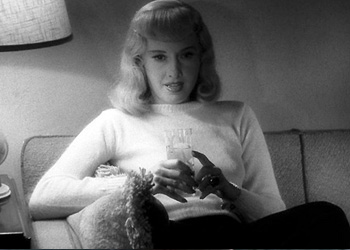 Double Indemnity, 1944, Billy Wilder
Phyllis Dietrichson (Barbara Stanwyck) persuades Walter Neff (Fred MacMurray), an insurance salesman, to write a double indemnity policy and then kill her husband.
Memorable Moment: The anklet scene's sparkling dialog.
78. The Tramp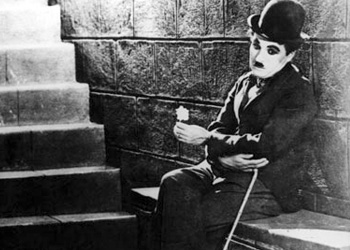 The Gold Rush, 1925, Charles Chaplin
The little tramp needed no dialog to be understood by people all over the world.
Memorable Moment: Starving, the Tramp winds his shoelaces around a fork and eats them like spaghetti.
77. Fanny Brice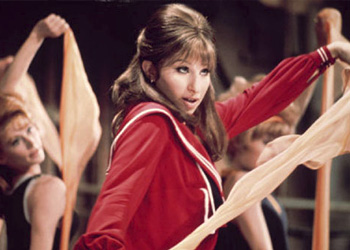 Funny Girl, 1968, William Wyler
Fanny (Barbra Streisand) rises from poverty to Broadway superstardom.
Memorable Moment: Fanny, now a huge star, walks backstage, catches a glimpse of herself, and says, "Hello Gorgeous!"
76. Sgt. Fatso Judson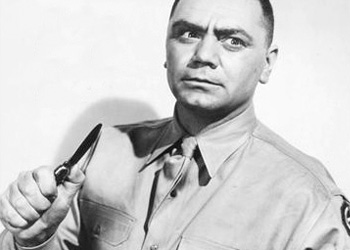 From Here to Eternity, 1953, Fred Zinnemann
The last place any soldier wants to be at the beginning of WWII is the stockade, run by sadistic Sgt. Fatso Judson (Ernest Borgnine), who revels in punishment.
Memorable Moment: Fatso goads Pvt. Maggio (Frank Sinatra) into a bar fight so he'll get sent to the stockade under Fatso's control.
75. Holly Golightly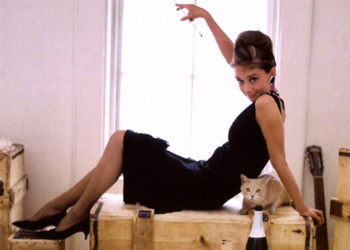 Breakfast at Tiffany's, 1961, Blake Edwards
Classy, quirky New Yorker Holly Golightly (Audrey Hepburn) wants to keep her life fast and fun-filled, when she meets a staid, ordinary guy.
Memorable Moment: Holly's wild party at her apartment.
74. Sam Spade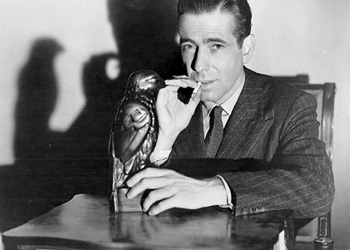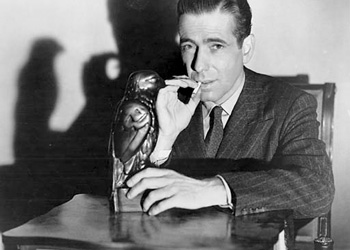 The Maltese Falcon, 1941, John Huston
Private Eye Sam Spade (Humphrey Bogart) deals with unscrupulous crooks out to obtain jewels hidden in a falcon statue.
Memorable Moment: Spade stuns femme fatale murderess Brigid (Mary Astor) when he turns her over to the cops.
73. Tom the Pimp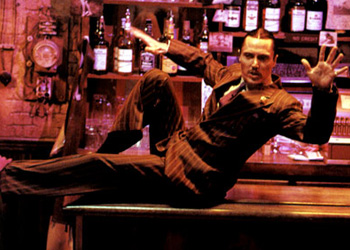 Pennies from Heaven, 1981, Herbert Ross
A couple of unsatisfied lovers in 1930s Chicago seek help from sleazy Tom the Pimp (Christopher Walken), who trains the woman to be more seductive.
Memorable Moment: Tom breaks into a striptease tapdance atop a bar while singing "Let's Misbehave."
72. Captain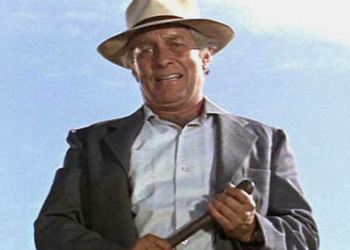 Cool Hand Luke, 1967, Stuart Rosenberg
Luke is sent to a Southern prison where cruel guards and inmate boredom reign.
Memorable Moment: Captain (Strother Martin) smashes Luke with a club, uttering the immortal words, "What we have here is a failure to communicate."
71. Chance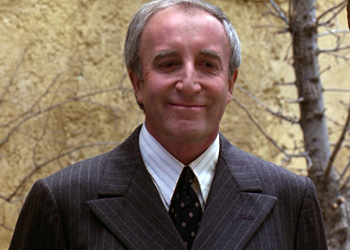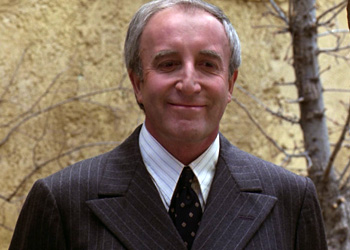 Being There, 1979, Hal Ashby
A wealthy, sick old man and his sexually frustrated wife (Shirley MacLaine) mistake a childlike gardener (Peter Sellers) for a wise investor named Gardiner.
Memorable Moment: Chance, on his bed trying to watch TV, says "I like to watch," and the lusty wife interprets that comment as an invitation to watch her masturbate on the floor next to his bed.
70. Waldo Lydecker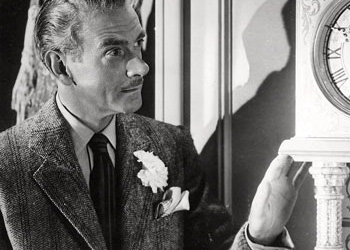 Laura, 1944, Otto Preminger
Imperious, tyrannical radio commentator, Waldo Lydecker (Clifton Webb) obsesses over a beautiful dead woman and is jealous of everyone she ever knew including the detective investigating her murder.
Memorable Moment: Laura listens to Lydecker on the radio, assuming it's a live broadcast as usual, but it's recorded and we see him entering her apartment.
69. Humbert Humbert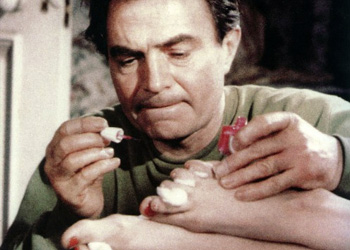 Lolita, 1962, Stanley Kubrick
Humbert Humbert (James Mason) is obsessed with his landlady's nymphet daughter and marries the mother to get to her.
Memorable Moment: The look on his face when Lolita is first pointed out to him, lying in the back yard in a bikini.
68. Ellen Berent Harland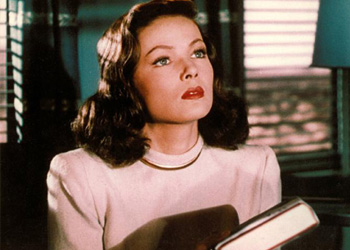 Leave Her to Heaven, 1945, John M. Stahl
Possessive, selfish beauty Ellen (Gene Tierney) replaces her adored late father with adored new husband Richard Harland (Cornel Wilde) by misleading him into thinking she cares about his family.
Memorable Moment: Ellen sits in a rowboat, oars out of the water, calmly watching her husband's crippled kid brother screaming for help as he sinks below the lake's surface and drowns.
67. Hubbell Gardner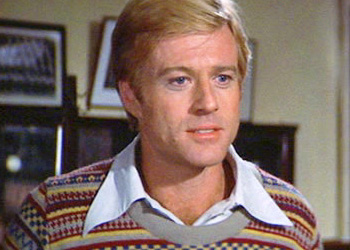 The Way We Were, 1973, Sidney Pollack
Hubbell Gardner (Robert Redford), WASPy college student, is the idol of strident political activist student, Katy Morosky (Barbra Streisand). Sex and the City's Carrie Bradshaw described the man of her dreams simply as "Hubbell."
Memorable Moment: Long divorced, Katy and Hubbell meet on a New York street, and she pushes back a lock of his golden hair, as she always used to do.
66. Esther Blodgett/Vicki Lester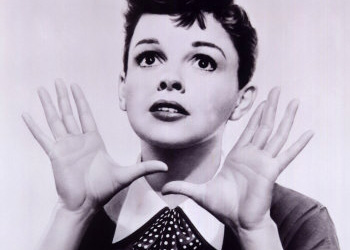 A Star is Born, 1954, George Cukor
Esther (Judy Garland), helped by alcoholic movie star Norman Maine (James Mason) is transformed into mega-star Vicki Lester, eclipsing her husband's slipping career.
Memorable Moment: A drunken Norman inadvertently slaps Vicki across the face as she's publicly giving thanks for her Best Actress Oscar.
65. Clarence Odbody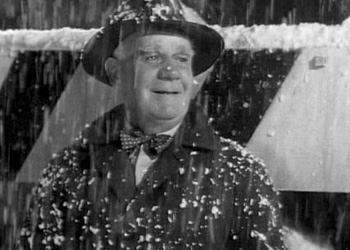 It's A Wonderful Life, 1946, Frank Capra
About to commit suicide by jumping off a bridge, George Bailey's (James Stewart) plans are thwarted by Guardian Angel 2nd Class, Clarence (Henry Travers), who shows George how different things would be had he never been born.
Memorable Moment: A Christmas tree bell tinkles to indicate Clarence finally got his full angel wings.
64. Gordon Gekko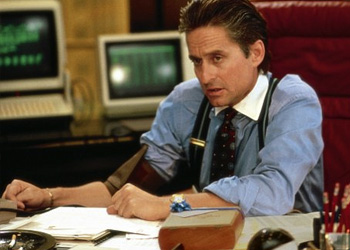 Wall Street, 1987, Oliver Stone
Ruthless investor Gordon Gekko (Michael Douglas) takes a young ambitious broker under his wing, teaching him that inside information rules Wall Street.
Memorable Moment: The "Greed is good" speech.
63. Thelma and Louise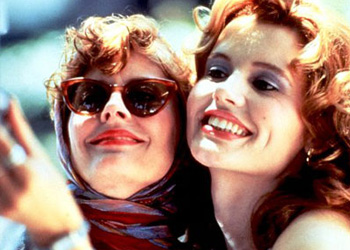 Thelma and Louise, 1991, Ridley Scott
Thelma (Geena Davis) and Louise (Susan Sarandon) take off on a spree after killing a rapist.
Memorable Moment: They lock eyes and decide to evade the chasing cops by gunning the car, clasping hands, and speeding off the edge of a cliff in their '66 T-Bird convertible.
62. Don Lockwood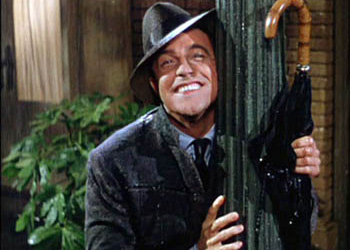 Singin' In The Rain, 1952, Stanley Donen
Musical spoof about the arrival of sound to Hollywood silent films.
Memorable Moment: Don Lockwood (Gene Kelly) hanging off a lamppost, stomping through rain puddles and swinging an umbrella.
61. Alexis Zorba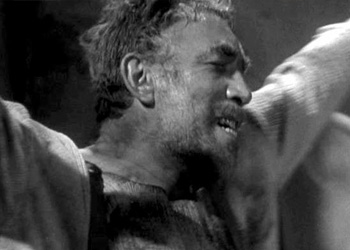 Zorba the Greek, 1964, Mihalis Kakogiannis
Basil, an uptight young Englishman (Alan Bates), moves to Greece and meets Zorba (Anthony Quinn), a charismatic, energetic, philosophical Greek who teaches him how to enjoy life.
Memorable Moment: At last, Basil relaxes and joins Zorba in a Greek dance.