As a longtime student of film, this list of 100 Greatest Movie Characters is based solely on my visceral reaction plus their unforgettability. Did they seriously scare me? Make me laugh? Cry? Did they become part of the American culture? Are they even more badass than, say, Jack Bauer? Are they so lethal, funny, poignant, psycho, that I couldn't forget them if I tried?
I limited my choices to American films, allowed more than one character from a single film, and stayed away from franchises as much as possible. It wasn't difficult to come up with 100, but it was incredibly difficult assigning numbers; many deserve top 10 but hey, that's not the way lists work.
40. Ratso Rizzo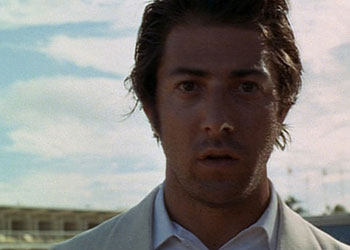 Midnight Cowboy, 1969, John Schlesinger
Manhattan hustler, gimpy Ratso (Dustin Hoffman), takes handsome, naïve tourist Joe Buck (Jon Voight) under his wing, convincing him to become a male prostitute to earn enough for both of them to live.
Memorable Moment: Crossing the street, a cab nearly runs them down and Ratzo smacks it on the hood shouting, "I'm walkin' here!! I'm walkin' here!!!"
39. Jerry/Daphne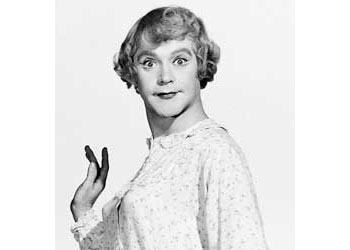 Some Like It Hot, 1959, Billy Wilder
On-the-lam musician Jerry (Jack Lemmon) dresses in drag and joins an all-girl band as "Daphne" to escape the gangsters looking for him and his buddy.
Memorable Moment: Daphne returns from a date and says he's engaged to millionaire Osgood Fielding III (Joe E. Brown), while lying on the bed shaking his maracas.
38. Johnny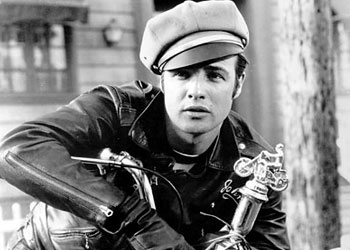 The Wild One, 1953, Laslo Benedek
Johnny (Marlon Brando) leads a rowdy raucous biker gang which invades a small California town, terrorizing its law-abiding, innocent inhabitants.
Memorable Moment: Biker Brando answers the question, "What are you rebelling against?" with the iconic, "Whaddya got?"
37. Gold Hat
The Treasure of the Sierra Madre, 1948, John Huston
Gold Hat (Alfonso Bedoya) kills Fred C. Dobbs (Humphrey Bogart) to steal his gold, or maybe just because he didn't like him.
Memorable Moment: Gold Hat: "We are the federales, you know, the mounted police." Dobbs: "If you're the police, where are your badges?" Gold Hat: "Badges. We ain't got no badges. We don't need no badges. I don't have to show you any steenking badges!!!"
36. Salieri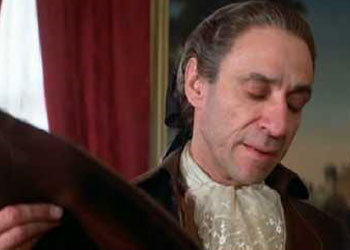 Amadeus, 1984, Miloš Forman
Antonio Salieri (F. Murray Abraham) is a Viennese court composer whose envy of Mozart's genius is so overpowering that he concludes God prefers him. In his anger against God, Salieri does everything he can to hurt Mozart.
Memorable Moment: A dying Mozart is feverishly trying to finish a piece and Salieri offers to help by writing the music down. Mozart tells him how grateful he is to have him as a friend.
35. Dorothy Gale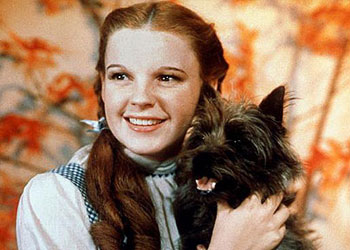 The Wizard of Oz, 1939, Victor Fleming
Dorothy (Judy Garland) is caught in a Kansas cyclone which picks her up and deposits her in Oz, a fantasyland.
Memorable Moment: "Somewhere Over the Rainbow."
34. Edward Scissorhands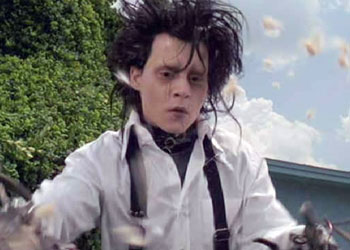 Edward Scissorhands, 1990, Tim Burton
Johnny Depp imbues his character, Edward, an incomplete creation of an eccentric inventor, with a tender nobility, as he tries hard to fit in with normal people.
Memorable Moment: When the girl he loves says, "Hold me." Edward clumsily tries, and then says poignantly, "I can't."
33. Sugar Kane Kowalczyk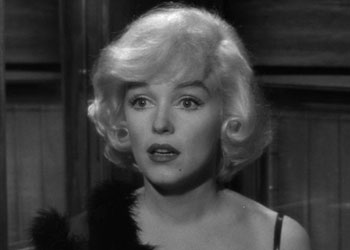 Some Like It Hot, 1959, Billy Wilder
Sugar (Marilyn Monroe) is the singer in an all-girl band, innocent of knowledge that her two new bosom buddies in the band are really men disguised as women.
Memorable Moment: A luminous Sugar in diaphanous white sparkles and furs, runs in heels with Geisha-like steps along the dock to the speedboat that will take her to the harbored yacht she believes is owned by her new, rich boyfriend.
32. Bluto Blutarsky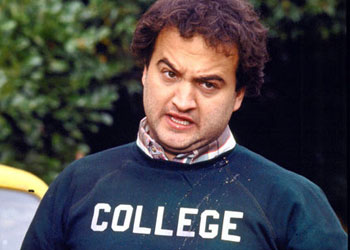 Animal House, 1978, John Landis
Delta Tau Chi Fraternity, Faber College's most disreputable frat house, is about to be expelled by Dean Wormer.
Memorable Moment: Bluto (John Belushi) raids the caf and zits his eating companions.
31. Paris Trout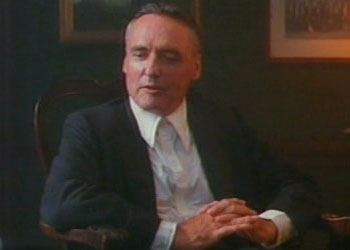 Paris Trout, 1991, Stephen Gyllenhaal
Paris Trout is a racist loan shark in a Southern town in this darkly erotic and unsettling story of racism, abuse, and murder. Paris Trout (Dennis Hopper) has no conscience. There's nothing admirable or redeemable about him.
Memorable Moment: Paris rapes his humiliated wife (Barbara Hershey), a most disturbing and nightmare-worthy scene.
30. Hannibal Lecter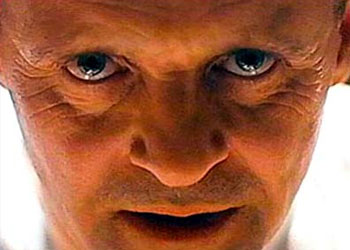 The Silence of the Lambs, 1991, Jonathan Demme
Young FBI agent, Clarice Starling (Jodie Foster) enlists the help of psychotic genius serial killer, Dr. Hannibal Lecter (Anthony Hopkins).
Memorable Moment: "A census taker once tried to test me. I ate his liver with some fava beans and a nice Chianti."
29. Colonel Nathan Jessup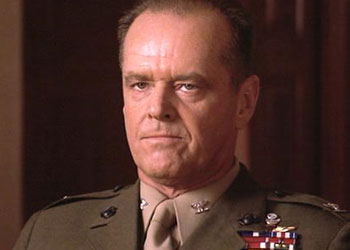 A Few Good Men, 1992, Rob Reiner
Military lawyers defend a Pfc. and a Lance Cpl. against charges of murdering a fellow soldier at Guantanamo, commanded by Colonel Jessup (Jack Nicholson).
Memorable Moment: Lawyer to witness Jessup: "I want the truth!" Jessup shouts, "You can't handle the truth!!!!"
28. Jack Torrance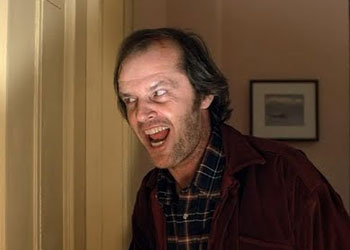 The Shining, 1980, Stanley Kubrick
Jack Torrance (Jack Nicholson) takes a winter job caretaking an isolated, snowbound, haunted hotel with his wife and son. Circumstances drive him mad.
Memorable Moment: As his terrified wife (Shelley Duvall) hides from him in the bathroom, Jack breaks down the door with an axe, sticks his unshaven face in, eyes wild, evil grin: "Heeeere's Johnny!!!"
27. Margo Channing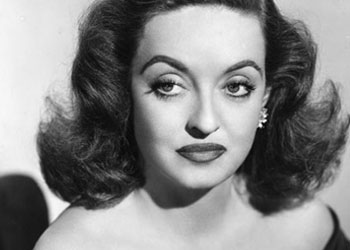 All About Eve, 1950, Joseph L. Mankiewicz
Margo Channing (Bette Davis), an aging Broadway star, must protect herself and others from the blinding ambition of a young actress who tries to take over Margo's life and boyfriend.
Memorable Moment: Prior to Margo's dinner party, she says, "Fasten your seatbelts, it's going to be a bumpy night."
26. Daniel Dravot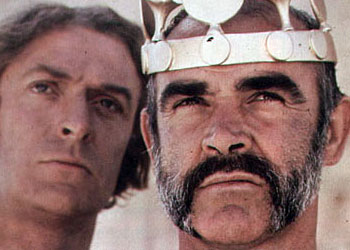 The Man Who Would Be King, 1975, John Huston
Peachy Carnehan (Michael Caine) and Danny Dravot (Sean Connery), two 19th-century rogue British officers, seek adventure in Kafiristan.
Memorable Moment: Pursued by natives after both men have been exposed as humans and not the Gods they pretended to be, Danny stands on a rope bridge over a deep chasm and apologizes to Peachy just before the ropes are cut and he plunges to his death.
25. Benjamin Braddock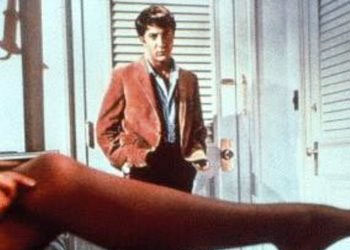 The Graduate, 1967, Mike Nichols
Benjamin (Dustin Hoffman), a recent college grad who has no idea what he wants to do in life, is seduced by Mrs. Robinson (Anne Bancroft) and later falls for her daughter.
Memorable Moment: "For God's sake, Mrs. Robinson… you're trying to seduce me."
24. Fred C. Dobbs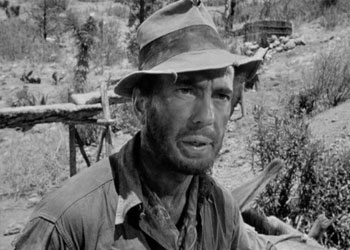 The Treasure of the Sierra Madre, John Huston, 1948
Intrigued by the stories of an old gold prospector they meet in a Mexican bar, soldier of fortune Fred C. Dobbs (Humphrey Bogart) and buddy join him in a quest for gold.
Memorable Moment: Dobbs has lost his reason and believes his friend will shoot him and take his share. "I'll bet you that you go to sleep before I do," says Dobbs.
23. Axel Foley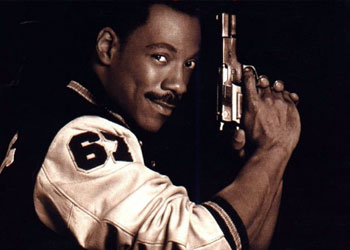 Beverly Hills Cop, 1984, Martin Brest
Detroit detective, street-smart Axel Foley (Eddie Murphy) follows clues to the murder of his friend, leading him to Beverly Hills.
Memorable Moment: Banana in the tail pipe.
22. Rose Sayer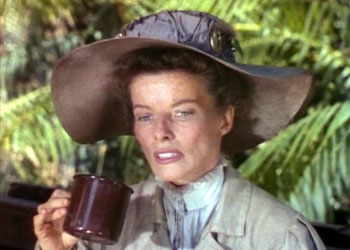 The African Queen, 1951, John Huston
In 1914 Africa, uptight, teetotaler, spinster missionary Rose Sayer (Katharine Hepburn) must escape to safety by the only means possible: a hair-raising trip down a treacherous river through enemy lines on a broken-down riverboat captained by grizzled, alcoholic curmudgeon, Charlie Allnut (Humphrey Bogart).
Memorable Moment: Rosie: "I never dreamed that a mere physical experience could be so stimulating!"
21. Sonny Wortzik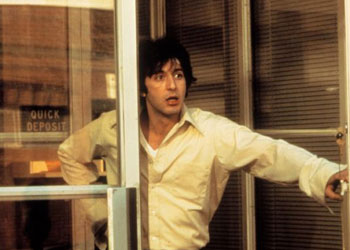 Dog Day Afternoon, 1975, Sidney Lumet
Sonny (Al Pacino) attempts to rob a bank to pay for his lover's sex-change operation, but everything goes wrong and hostages are taken. Cops outside attract a crowd of onlookers who have seen the event on TV and are rooting for Sonny.
Memorable Moment: "Attica!! Attica!! ATTICA!!!"