As a longtime student of film, this list of 100 Greatest Movie Characters is based solely on my visceral reaction plus their unforgettability. Did they seriously scare me? Make me laugh? Cry? Did they become part of the American culture? Are they even more badass than, say, Jack Bauer? Are they so lethal, funny, poignant, psycho, that I couldn't forget them if I tried?
I limited my choices to American films, allowed more than one character from a single film, and stayed away from franchises as much as possible. It wasn't difficult to come up with 100, but it was incredibly difficult assigning numbers; many deserve top 10 but hey, that's not the way lists work.
20. Paula Alquist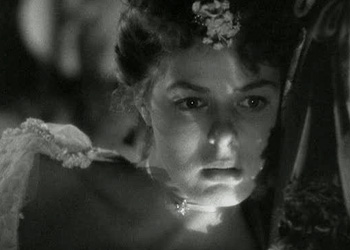 Gaslight, 1944, George Cukor
Paula (Ingrid Bergman) is convinced by her new husband to move into the London home of her murdered aunt, never suspecting that her husband is her aunt's killer. As he surreptitiously searches for the aunt's hidden jewels in the attic, he drives Paula into thinking she's going mad.
Memorable Moment: Paula watching the gaslight dim for no apparent reason, then go high again.
19. Forrest Gump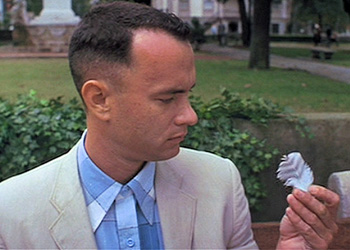 Forrest Gump, 1994, Robert Zemeckis
An IQ of 75 doesn't stop Forrest (Tom Hanks) from future fame as a runner, Vietnam hero, shrimper, ping-pong champ, stockholder, and father.
Memorable Moment: Referring to an investment in Apple: "Lt. Dan got me invested in some kind of fruit company. So then I got a call from him saying we don't have to worry about money no more. And I said, that's good! One less thing."
18. Tom Joad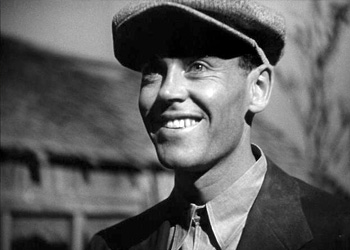 The Grapes of Wrath, 1940, John Ford
The dispossessed Joad family migrates to California during the Great Depression.
Memorable Moment: Tom Joad (Henry Fonda) to his mom: "I'll be all around in the dark. I'll be everywhere. Wherever you can look, wherever there's a fight so hungry people can eat, I'll be there. Wherever there's a cop beatin' up a guy, I'll be there. I'll be in the way guys yell when they're mad. I'll be in the way kids laugh when they're hungry and they know supper's ready, and when the people are eaten' the stuff they raise and livin' in the houses they build, I'll be there, too."
17. Rick Blaine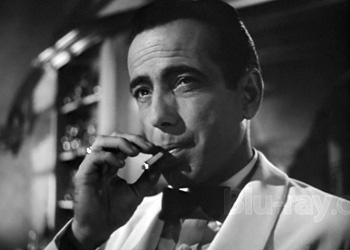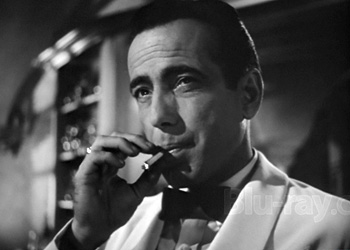 Casablanca, 1942, Michael Curtiz
American expatriate Rick (Humphrey Bogart) runs a nightclub in Casablanca during WWII, and ultimately gives up what he most wants in life, Ilsa (Ingrid Bergman).
Memorable Moment: Rick and Renault (Claude Raines) walk away into the fog. "Louis, I think this is the beginning of a beautiful friendship."
16. Jesus Quintana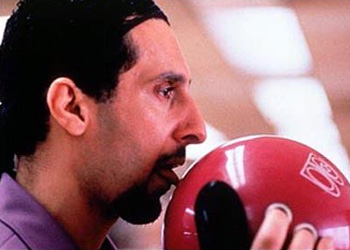 The Big Lebowski, 1998, Joel Coen
Kinky, seedy pederast, Jesus Quintana (John Turturro) in his extra-tight mauve jumpsuit with matching bowling ball and bag.
Memorable Moment: Jesus prepares to bowl, leather-covered hand brace on one hand, rings and purple pinky on the other. He caresses the ball, tongues it, thrusts his hips forward, throws perfect strike. He dances back, victorious, air-kissing the Dude and Walter. "F$&%in' Quintana, he can roll, man," says the Dude. Walter says, "Yeah, but he's a perv, Dude."
15. Mrs. Robinson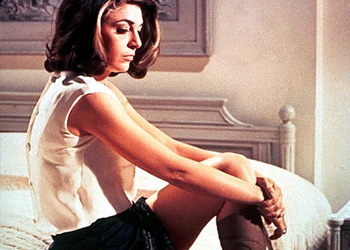 The Graduate, 1967, Mike Nichols
A listless college grad, Ben (Dustin Hoffman), is seduced by the wife of his dad's business partner.
Memorable Moment: Mrs. Robinson (Anne Bancroft): "Did you know I was an alcoholic?" she asks, cig in one hand, drink in the other. "My husband will be home quite late. He should be gone for several hours." Says Ben, "Oh My God!"
14. Dr. Frank N. Furter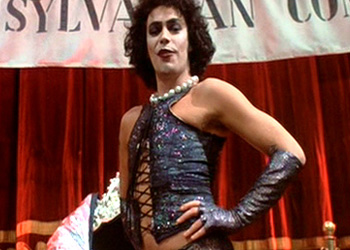 The Rocky Horror Picture Show, 1975, Jim Sharman
Young couple find themselves in a castle full of bizarre people and great dancing. Their host is Dr. Frank N. Furter (Tim Curry) in full drag, who refers to himself as "a sweet Transvestite from transsexual Transylvania."
Memorable Moment: Frank revealing his gorgeous creation, a blond man called Rocky, wearing only a gold Speedo.
13. Travis Bickle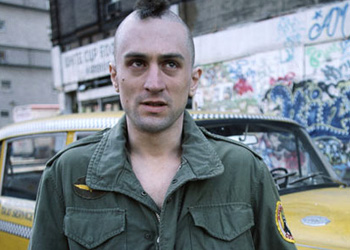 Taxi Driver, 1976, Martin Scorsese
Socially inept Vietnam vet Travis Bickle (Robert De Niro), a graveyard shift cabbie, fantasizes about cleaning up the late-night creeps he sees on the streets of New York.
Memorable Moment: The mirror scene "You talkin' to me?"
12. Andy Dufresne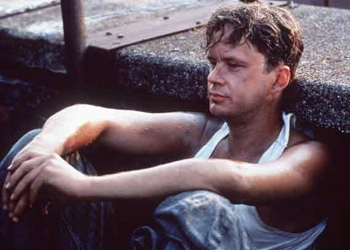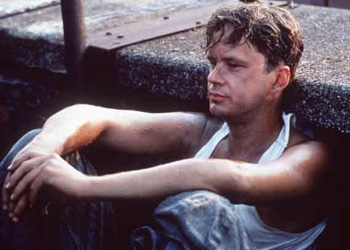 The Shawshank Redemption, 1994, Frank Darabont
Andy (Tim Robbins) is innocent but found guilty and sent to Shawshank Prison.
Memorable Moment: He plays a duet from The Marriage of Figaro over the prison loudspeaker, mesmerizing prisoners in the yard. When the furious warden screams through the locked door demanding he turn it off, Andy instead turns up the volume.
11. Alan Swann
My Favorite Year, 1982, Richard Benjamin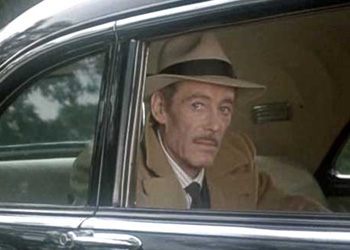 Alan Swann (Peter O'Toole) is a former swashbuckling movie star who can't get a job in pictures because he's an alcoholic, so he agrees to guest on a TV show, not knowing it's live. The TV producers assign young Benjamin Stone to watch over Swann and keep him out of trouble,
Memorable Moment: Swann hands Benjy a glass of booze and says, "Stone, you can watch me or you can join me. One of them is more fun."
10. Charles Foster Kane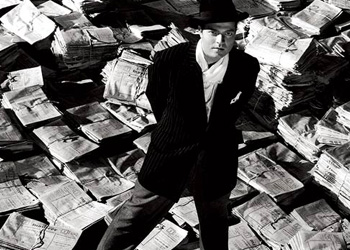 Citizen Kane, 1941, Orson Welles
Newspaper publisher Charles Kane (Orson Welles) stops at nothing to maintain his grip on power and people.
Memorable Moment: "Rosebud".
9. Cody Jarrett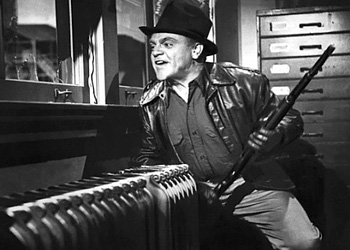 White Heat, 1949, Raoul Walsh
Cody (James Cagney) is a ruthless criminal who suffers from debilitating migraines from which only his adored, psycho mom can give relief. As a grown man, he sits on her lap and she toasts him with "Top of the World." He becomes deranged after she dies.
Memorable Moment: Cody, fleeing from the cops, climbs to the top of a massive gas storage tank and fires bullets into it, shouting "Made it, Ma! Top of the world," as the tank explodes into a fiery ball of flame.
8. The Dude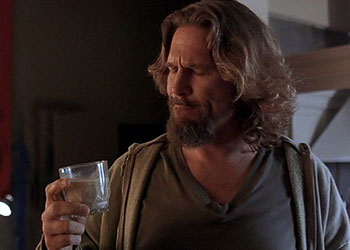 The Big Lebowski, 1998, Joel Coen
The Dude (Jeff Bridges) is mistaken for a millionaire with the same name by thugs who rough him up and pee on his rug. Dude rounds up his bowling buddies to get revenge.
Memorable Moment: After scattering Donny's ashes, Walter says, "F$%k it, Dude, Let's go bowling." The Dude abides.
7. Terry Malloy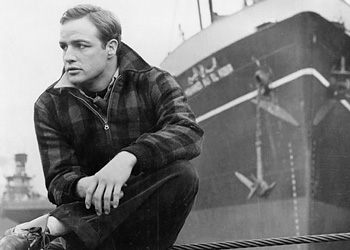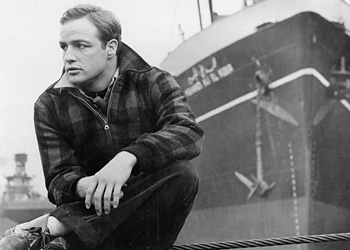 On The Waterfront, 1954, Elia Kazan
Ex-prize fighter Malloy (Marlon Brando) is duped by corrupt teamster bosses into betraying a fellow longshoreman.
Memorable Moment: Beaten to a bloody pulp by stooges of the bosses, Terry staggers to his feet and walks to report for work.
6. T.E. Lawrence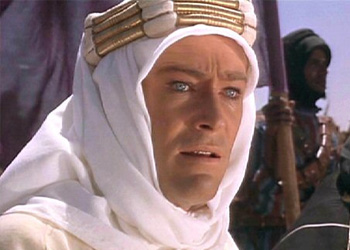 Lawrence of Arabia, 1962, David Lean
Charismatic, brilliant strategist, England's T.E. Lawrence (Peter O'Toole) joins Arab tribes together to defeat the Turks, and finds he was betrayed by his own country.
Memorable Moment: Lawrence, wearing beautiful robes given him by Arab friends, removes his dagger from its holder and admires his own reflection.
5. Tyler Durden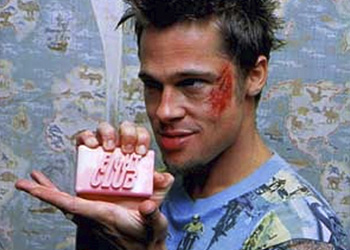 Fight Club, 1999, David Fincher
Tyler Durden (Brad Pitt) invites a frustrated car company recall specialist into his home to relieve insomnia. This ultimately begins a fight circle, broadening into fight clubs all over town, and Project Mayhem, a revolt against consumerism.
Memorable Moment: Durden's anti-establishment talks: "We're working jobs we hate so we can buy s%&t we don't need… "
4. Harry Lime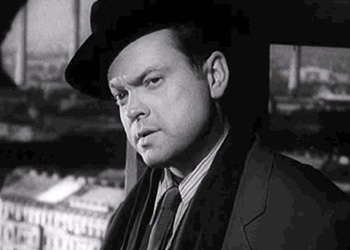 The Third Man, 1949, Carol Reed
Harry Lime (Orson Welles) is on screen only 12 minutes and steals the movie. In a dark doorway in postwar Vienna, a kitten rubs on a shoe belonging to an unseen man… Harry Lime.
Memorable Moment: The Swiss cuckoo clock speech.
3. Daniel Plainview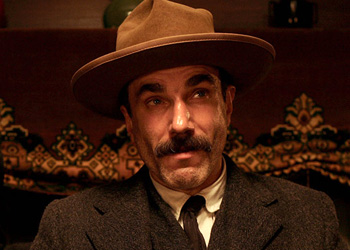 There Will Be Blood, 2007, Paul Thomas Anderson
Utterly irredeemable self-made oil man Daniel Plainview (Daniel Day-Lewis) is a person of such single-minded cruelty and ruthlessness, he empties self-respect from everyone's life.
Memorable Moment: "I drink your milkshake."
2. Eleanor Iselin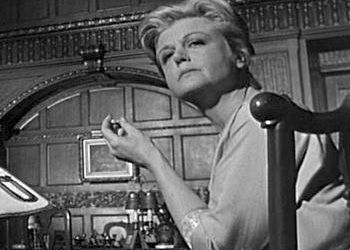 The Manchurian Candidate, 1962, John Frankenheimer
Mrs. Iselin (Angela Lansbury), malevolent driving force behind her weak, incompetent husband's rise to political leadership, collaborates with America's enemies to create an anonymous political assassin, who turns out to be her own son.
Memorable Moment: To her son Raymond: "When I take power, they will be pulled down and ground into dirt for what they did in so contemptuously underestimating me." [kisses Raymond on the forehead, then his cheek, then on his lips]
1. Don Corleone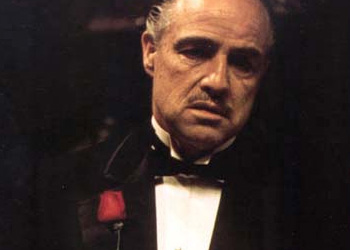 The Godfather, 1972, Francis Ford Coppola
I resisted Don Corleone as #1 because he's #1 on every list, but he's the best of the best, with Marlon Brando's incredibly nuanced performance as Don Corleone, mob leader, and head of a New York family of lethal, loveable mobsters.
Memorable Moment: Don Corleone sniffs the rose in his lapel and says softly, "I mean, we're not murderers, in spite of what this undertaker thinks."
Honorable Mentions
Hal 9000, 2001: A Space Odyssey, 1968, Stanley Kubrick
Memorable Moment: When Hal cracks up.
Eli Cross, The Stunt Man, 1980, Richard Rush
A comedy, drama, action-adventure fantasy. Star Peter O'Toole said, "The Stunt Man wasn't released, it escaped."