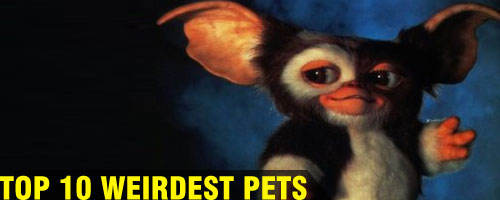 They say pets are good therapy. Well, it's blatantly clear that they haven't met these pets. These pets defy any kind of conventional analysis to the point that even Ace Ventura would be scratching his head in bewilderment. Presented here are ten (and a half) examples of some of the weirdest pets to ever appear on the silver screen.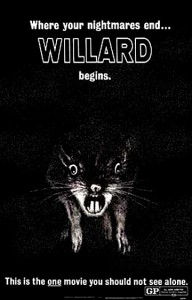 When you don't have many friends, it is very therapeutic to have a pet to keep you company, but Willard takes it to a level that can only be described as macabre. What begins as a friendship with an intelligent albino rat (Socrates by name) snowballs into Willard having his own personal rat sanctuary! Willard's favoritism of Socrates proves to create resentment in his second favorite, a jumbo sized rat he dubs "Big Ben." Well, Ben doesn't seem to handle jealousy very well, because in the end, Ben and the rest of Willard's rat army rebel against their master. Come on, Ben, why so down? After all, you got your own theme song, written by Michael Jackson… before he got all freaky.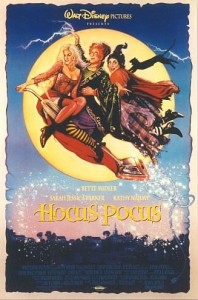 You ever wonder what your cat is thinking? If so, then this cat is the answer to your prayers. You see, Thackery Binx is a talker, and I don't mean meows that sound like "I love you." I mean that this cat is capable of human speech. Of course, that's because this cat is actually a boy from the 17th Century who's been trapped in a feline body by a trio of witches. To add insult to injury, he was also cursed with immortality. He's forced to live forever with the sadness of letting his sister die. So don't expect this cat to be content with spending eternity coughing up hairballs and licking himself.
8) Scruffy Bannister from Madhouse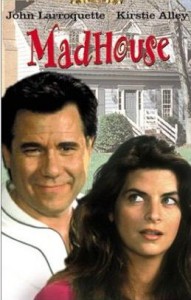 Maybe it's a side-effect of living near Three-Mile Island, but this cat is not normal! The surrogate child of an irritating New Jersey couple, all it takes is one fateful trip to LA to reveal the sinister nature of this cat. Scruffy gives in to his vile temptations and attempts to eat his human cousin's Angelfish. That's not even the bad part… Scruffy drowns. Scruffy is given a bittersweet funeral, and then Scruffy appears in the kitchen alive and well! This cat must be spawned from hell, because in the weeks to follow, Scruffy gets run over by a car, he gets blown up by a psychotic little kid, and he OD's on cocaine! Every time, this cat comes back!
7) Jerry Lee from K-9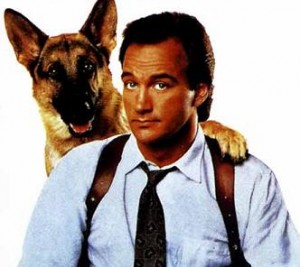 Forget Hooch. This dog is a cop's best friend. He's probably the best police dog on the force, he responds to commands, he takes on an entire bar full of thugs, and he can sniff out a single marijuana joint in an entire warehouse. On the other hand, it's his behavior when he's off duty that makes him a truly bizarre animal. This dog emotes just like a human does. He hates sitting in the back seat of a car, he prefers chili to dog food, and he has his urges just like we do. With Jerry Lee in mind, just how far can you take the term "man's best friend?"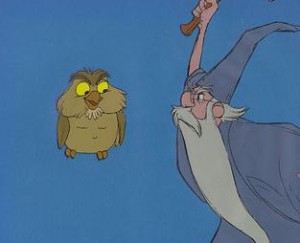 Archimedes is dubbed "The Educated Owl" by his owner, Merlin. This is a disastrous misnomer. Archimedes should be called "The Smart-ass, Cranky, Bitter, Sarcastic, Aggressive, Miniature, Educated Owl!" Before Merlin met young Arthur he's had to live alone in the dark forest with only Archimedes for company. How they managed to survive without killing each other is a mystery. Oh, that's right, it's a Disney movie. That might not be very encouraging for audiences.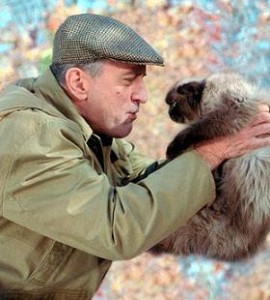 Himalayan Persian cats are notoriously stuck up and prissy. So it's impressive that Jack Byrnes was able to train this cat to do a multitude of tricks that cats are not known for doing. Mr. Jinx can wave hello, he can be a ring bearer for weddings, he can use the toilet, he can desecrate ashes, and his greatest feat… FLUSHING THE TOILET! This cat is a one of a kind feline companion that other cat owners wish they could have. Then again, it's kinda creepy when you imprint that kind of intelligence on a cat. Every time you look at him, the cat will look back at you with vicious, judgmental eyes. They are conspiring, I tell ya! CONSPIRING! MR. JINX IS THE LEADER! HE MUST BE STOPPED!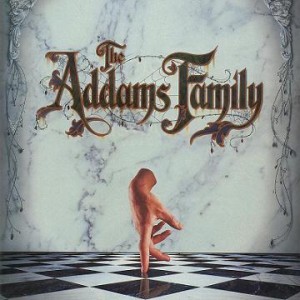 They say it always pays to have a helping hand, but this is ridiculous. Ridiculous, but advantageous, because Thing may be an incredibly creepy reanimated disembodied hand, but he is also the most loyal pet any family could ask for. He is always at the ready to help The Addams Family with household chores. He's well versed in morse code, and he's also great for playing puerile gags involving ripping off hands. Dogs and cats are great, don't get me wrong, but it's great to have a pet who can save you money on golf tees and can single-handedly drive you home. Thing may be a living pun, but a helping hand is exactly what Thing is.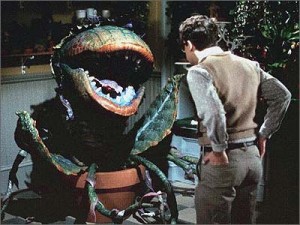 They say that talking to your plants helps them grow, but Audrey II is a bit more demanding. Audrey II is the only plant in the world that talks back to you. What's worse is that the things Audrey II says are things you really don't want to hear. It's a good thing Audrey II found a spineless, desperate twerp like Seymour Krelborn. If that mad plant had asked anyone else to feed him human blood, it would be compost. Seymour is a pathetic worm. Audrey II tempts him with promises of fame and fortune in exchange for regular feedings of blood, and Seymour obliges. As a result, he puts the world in jeopardy.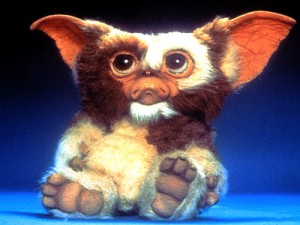 He's cute, he's cuddly, and if handled incorrectly, he could mutiply. If he does, keep a close eye on that offspring. If they are unsupervised, they could metamorphose into mischievous little creatures who could make your life a living hell… for as long as your life lasts. In Gizmo's defense, he is actually a very low maintenance pet, so long as you remember those three essential rules: 1) Keep him away from bright light (especially sunlight); 2) Don't get him wet, he'll groom himself; 3) Never feed him after midnight. Stick to those rules, and Gizmo will be a loving little fuzzball who you can watch "Invasion of the Body Snatchers" with.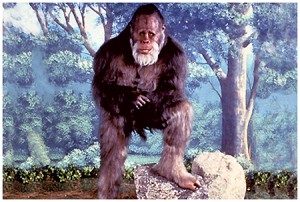 It's the same old story. Suburban family hits an animal with their car. Then the family decide to take the animal home. The only difference in this situation is that the animal happens to be the sasquatch himself, Bigfoot. After a tense period of adjustment, the Hendersons of Seattle adopt Bigfoot and name him Harry. You'll be quite surprised to discover that Harry is a vegetarian, so feeding him won't be as difficult as you may think. However, he does tend to get defensive if you decide to eat meat. So you might want to make Thanksgiving plans away from the house. Harry's frame is also quite large, so he requires intensive training to compensate for accidentally wrecking the house. The question is: With all the work that would go into housebreaking Harry, Is it worth having a pet you can't show off?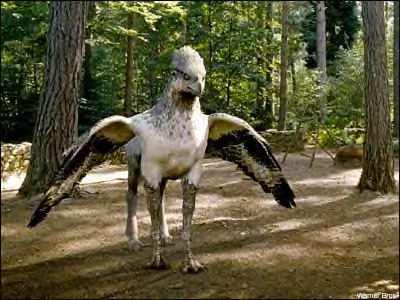 Buckbeak is a Hippogriff, and a very proud one at that. Always bow when you approach them, wait for them to reciprocate the bow, then feed them a dead ferret (when available). After that, the Hippogriff will let you ride him. Just remember that when you ride him make sure you've got lush John Williams music on your iPod to play along with it.