This Sunday is Super Bowl XLIV. While there are certainly a lot of geeks (like me) who couldn't care less about that, the popular notion that geeks and athletics never mix is simply not true. Here are ten examples of fictional sports from sci-fi, fantasy, video games, and more.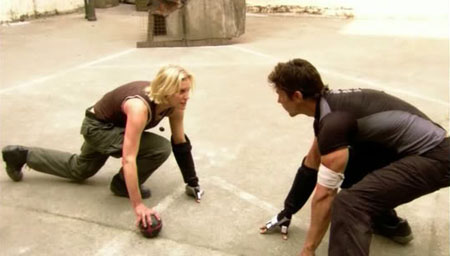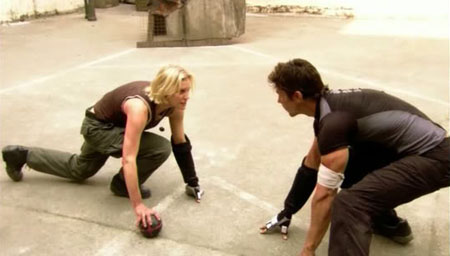 Inspired by the game triad from the original Battlestar Galactica, pyramid is a close-quarters ball game played on a pyramid-shaped court. It seems to be the most popular sport in the Twelve Colonies, boasting professional teams like the Caprica Buccaneers and the Picon Panthers.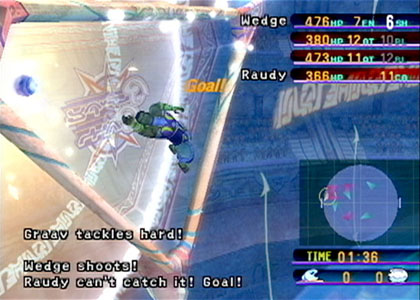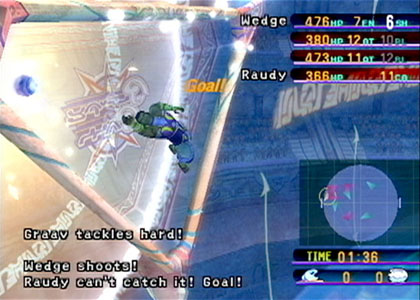 Final Fantasy X is an RPG centering around blitzball star Tidus, and the fictional underwater team sport — a combination of soccer, rugby, and water polo — plays a crucial role in the plot. The player is even able to take part in it during one of the RPG's minigames, as seen above.
3. Transcontinental Road Race (Death Race 2000)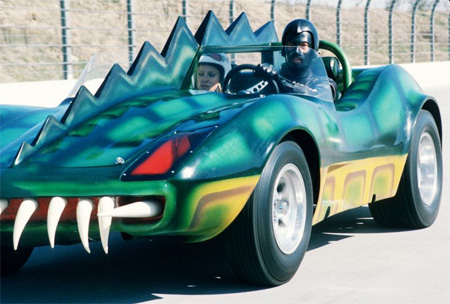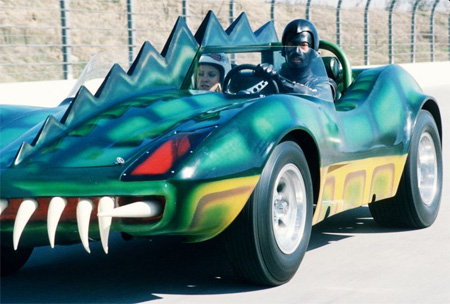 In this 1975 view of a dystopian year 2000, the United States is a total mess politically and financially. To satisfy the American public's thirst for gore, an annual Transcontinental Road Race is held by the fascist government, during which drivers race from coast to coast in a competition determined not only by who gets there first, but by how much bloody destruction they cause in their wake.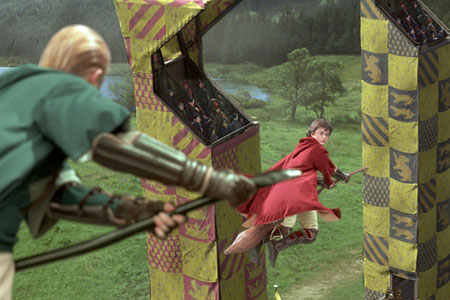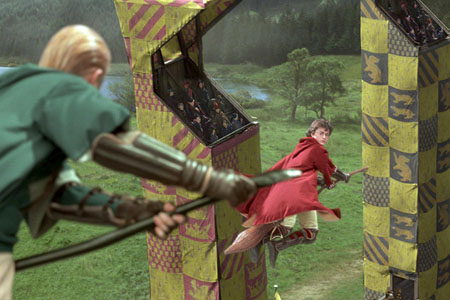 The most popular sport among wizards and witches, quidditch is as beloved in the Harry Potter universe as soccer (football) is for muggles around the world. Played while flying on broomsticks with four different balls — a Quaffle, two Bludgers, and a flying Golden Snitch — in play at a time, three goal hoops at each end of the pitch, and 700 possible ways to commit a foul, the rules are complicated, to say the least.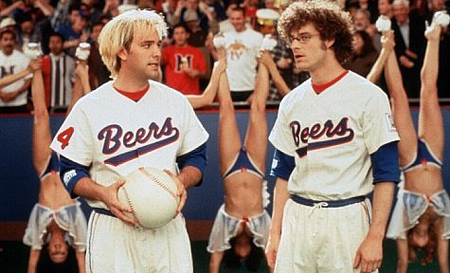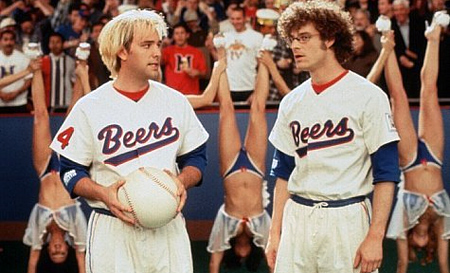 As the name implies, BASEketball is a combination of baseball and basketball, with some extra rules (most notably the "psych-out") thrown in. Invented by slackers Coop and Remer, the sport becomes such a hit that within five years it has its own national league and a major championship.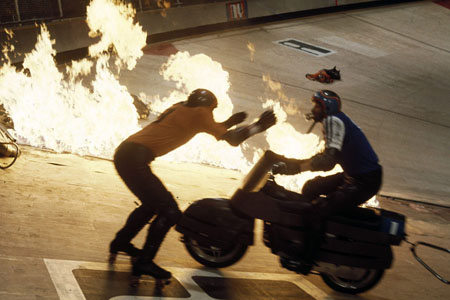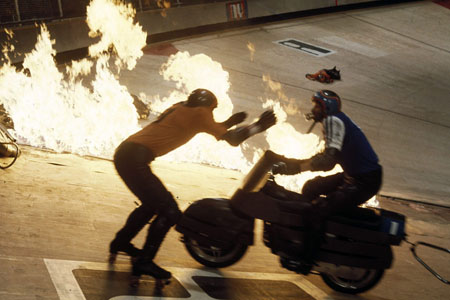 In another dystopian future (this time 2018), the world is run by monopoly corporations, not governments. Rollerball teams are sponsored by these corporations, and the brutally violent sport — in which players wear football-like body armor and either rollerskate or motorcycle around an indoor circular track — is a substitute for entertainment as well as warfare.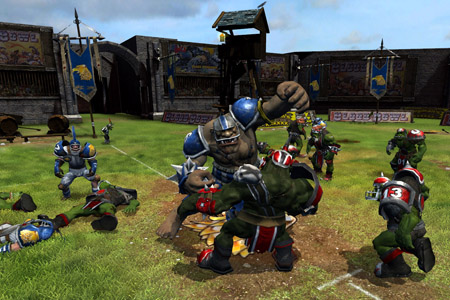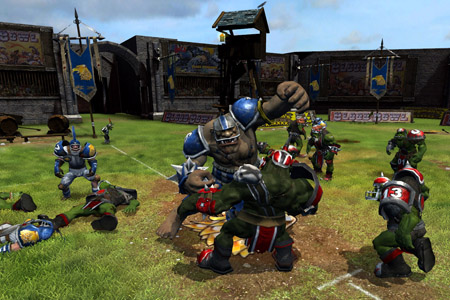 Originating as a tabletop miniatures game in 1987 and later developed as a video game, Blood Bowl is a fantasy football game in a more literal sense. Teams are made up of fantasy races like elves, dwarves, ogres, orcs, and human warriors, and gameplay combines American football with rugby, excessively violent survival sports like Rollerball, and fantasy gaming battle tactics such as magic and other special skills.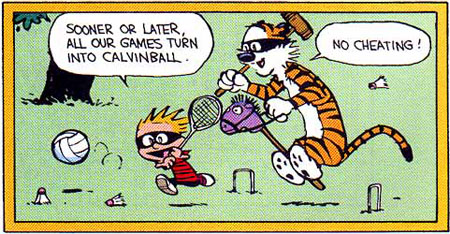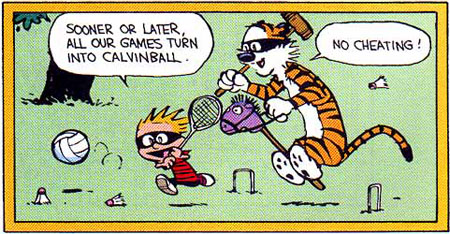 Apparently, there are only two real rules of Calvinball: players must wear masks as seen above, and the game can never be played the same way twice. Rules are made up as the game goes along. Calvin created Calvinball after he and Hobbes grew tired of the limitations of organized sports, and all their games inevitably turn into Calvinball.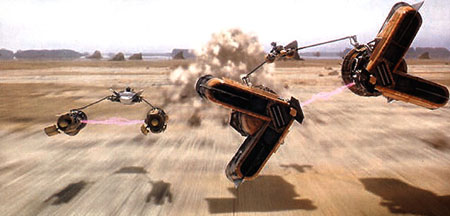 An extremely dangerous, illegal sport popular in less developed regions of the Galactic Republic, podracing attracts not only a large fan following, but a ton of criminal activity as well, especially gambling. More like drag racing than NASCAR, podracing is full of excitement and carnage amplified by its underground nature.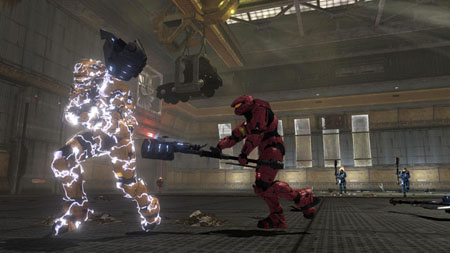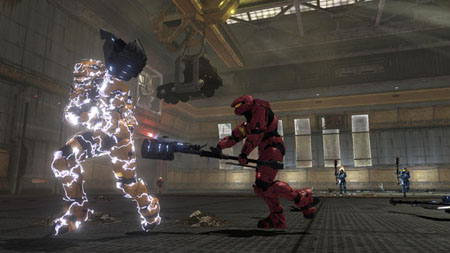 What began as a joke in the Red vs. Blue machinima series became an actual playable gametype in Halo 3, thanks to Red vs. Blue creators Rooster Teeth. The game is similar to other team sports in that there are two teams, each trying to get a ball into the other's goal, but there are Halo-specific elements included, such as the gravity hammer and energy sword that each player carries. Oh, and the ball is actually a bomb that explodes after each point scored.
battlestar galactica
,
Blood Bowl
,
caprica
,
death race
,
final fantasy
,
halo 3
,
harry potter
,
red vs blue
,
Rollerball
,
sports
,
star wars