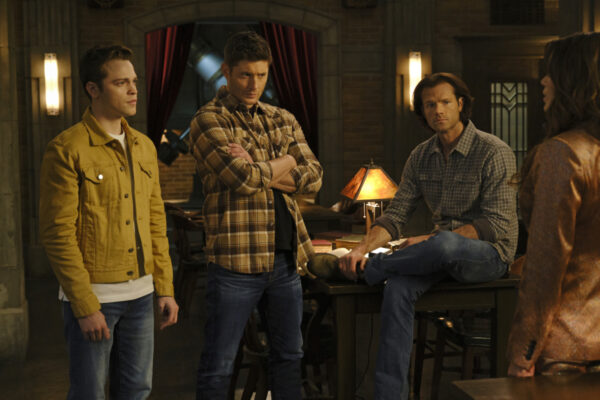 The end is coming and I don't think Team Free Will are going to get out of this unscathed. With Amara being played by both sides, Jack becoming a ticking time bomb, and the brothers at odds over the best approach to save the world, it's getting tense and deadly. Hope Dean and Sam can pull off one last win before we say goodbye forever.
Note: This recap may contain spoilers!
We begin with Amara relaxing in a hot pool in Iceland. Glancing up, she watches a multitude of shooting stars cross the sky, heralding Chuck's return. The time has come to put their plans into motion. She pops over to the bunker to tell the boys, signaling that Jack needs to complete the final trial now so he's strong enough to face Chuck. This might be their only way, since Cas has found no alternatives in his travels. That doesn't mean everyone's on board with it, though. Sam's not talking to Dean, still angry over Dean keeping secrets and letting Jack be willing to die. And Sam refuses to join them on the road, taking Jack to his final trial and certain death. Instead, he wants to keep looking up alternatives.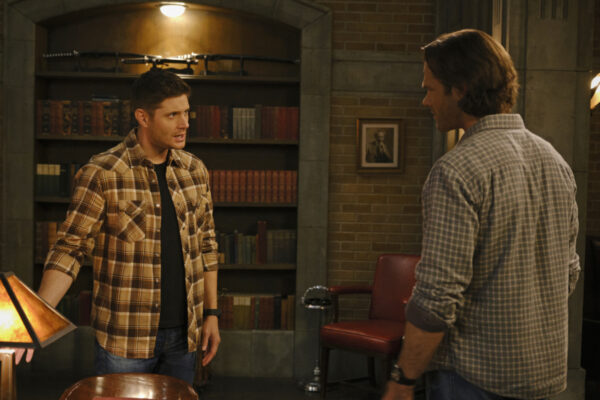 The different mindsets that Dean and Sam have concerning Jack's fate is interesting. Sam sees Jack as family, and they do not give up on family. Dean, however, has placed Jack in a different category. Yes, Jack sees Dean, Sam, and Cas as his fathers. And they were once a familial unit. But, that changed when Jack made his choices and killed Mary. To Dean, Jack is no longer family, not like Sam or Cas. There is one way that he can make things right again and that is to become the bomb that takes out Chuck and Amara, saving the world and releasing the Winchesters from Chuck's control.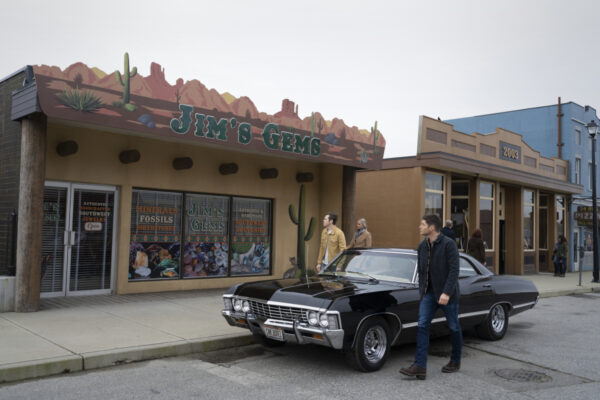 Jack's final trial involved the first man, Adam. He's been living in Santa Fe, New Mexico and hanging out at a gem store waiting for the right time to put the plan to defeat God into motion. Adam puts Jack through a test, making him point out the rock that was touched by God, which holds the spark of the divine. It first appears Jack failed because he chooses them all, but he actually passed because God is in everything. Satisfied with the outcome, Adam proceeds to remove a piece of his rib and give it to Jack. Consuming the rib will provide Jack enough power to create life or destroy God. It will make him a black hole of pure energy that nothing can escape.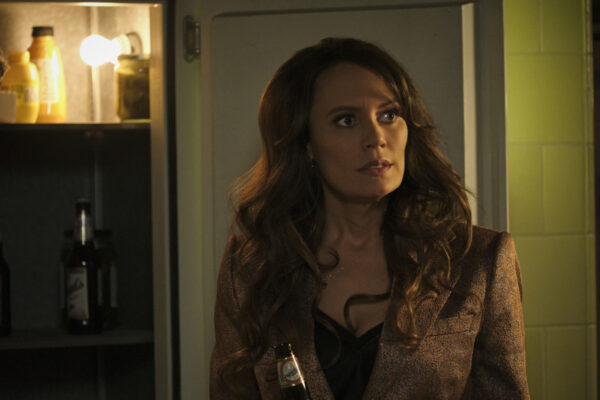 The other player in this whole situation is Amara. She's torn between the Winchesters and her brother, though she claims to be on no one's side. She wants to defend the world and will help whoever can ensure that. She seems to be on board with helping the Winchesters defeat Chuck, but she's also trying repeatedly to make her brother listen. He needs to slow down and revel in the world he created, but he's too far gone for that now. He's tired of everything, just wants it all to end. While Amara wants balance, brother and sister united on behalf of this world, Chuck is not on board with it and remains the villain of the story. After a visit from Earth to Heaven and back again, Amara binds him in the bunker and calls Dean to report that it's time for the final showdown.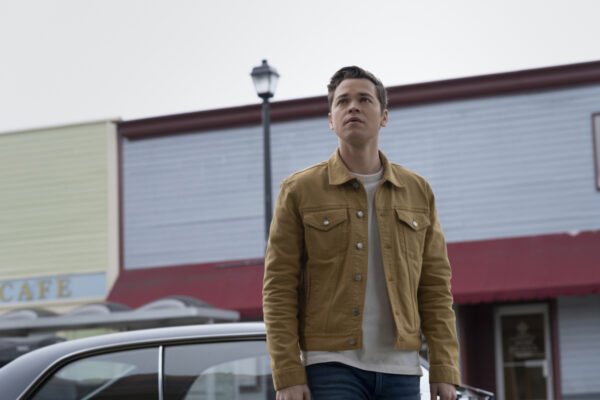 There are a lot of double-plays going on here. First off, there's Jack's destiny. Sam feels like they are going on Billie's word too much. If he could just talk to Death before it all goes down, maybe they could find another way to defeat Chuck without sacrificing Jack. While Sam doesn't want to die in order to set up a meeting, they do have an item in the bunker that might help – The Key to Death. Reciting the Latin inscription on the box that holds the key, Sam is able to open a doorway to Death's library where he finds not Billie, but instead The Empty still carrying the image of Meg. She tells him some interesting information; namely that Billie wants to take over as the new God. If that comes to be, she will return everything to where it belongs – angels back to Heaven, demons back to Hell, and the other-worlders back to where they came from. And The Empty can return to sleep, her only wish. Sam uses that desire to his advantage and manages to convince The Empty that Billie will honor her promise, but he must return God's death book to her back on Earth, where she's sequestered. With the book in hand, he returns to the bunker and the drama that awaits him there.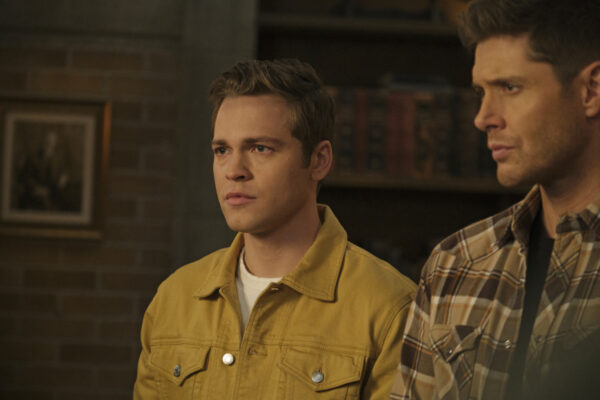 Dean is focused on the one path. Jack is energized and ready to explode, all Dean's got to do is point him in the direction of Chuck and Amara and let the rest work itself out. But with his brother against this, we got a very tense showdown between Sam and Dean. Despite Sam's pleas to not do this, his attempts to explain how Billie's plan was to create a power vacuum and become to new God, Dean isn't willing to listen. In fact, he's so angry and focused that he pulls his gun on Sam. It takes a while, but finally Sam's emotional pleas break through to his brother. While Dean would trade everyone except Sam in a heartbeat if it meant they could finally be free, they have always managed to find a way through even the most difficult situations. They can get through this, too, without having to follow Billie's plan. Or so they think.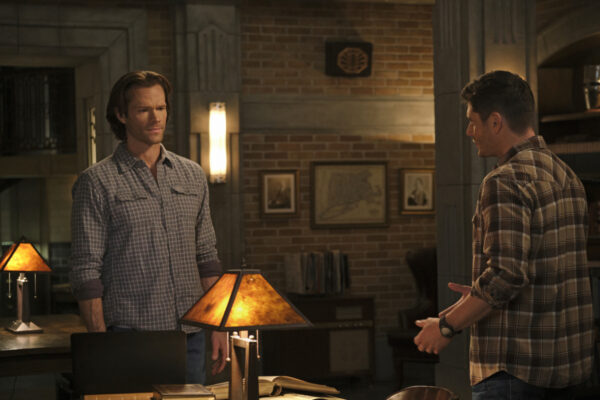 While Dean managed to convince Amara to help them, he also made her believe that they were merely going to cage Chuck. In reality, they are set to kill both Chuck and his sister in order to save the world and put things right again. That is some vital information to be keeping a secret. And Chuck's a good manipulator, crafting the story to his benefit. He keeps trying to appeal to Amara, that they can go somewhere together if she just joins him. They can be one again, together for eternity. Finally, he gets through to Amara. She takes his hand and Chuck pulls his sister into him, joining them in body as well as essence.
Chuck is very angry that the boys are not playing his story as it was written. But nothing will stop him from getting the ending he planned. He's over it, how broken they all are. They haven't used Jack to kill him, but at what cost? Now, Jack's going to die for nothing while the boys just watch it happen. What's the solution? How will they get out of this without losing one or all of them? The end is written, and soon we will know how it all plays out.
Rating: 5 / 5 Stars