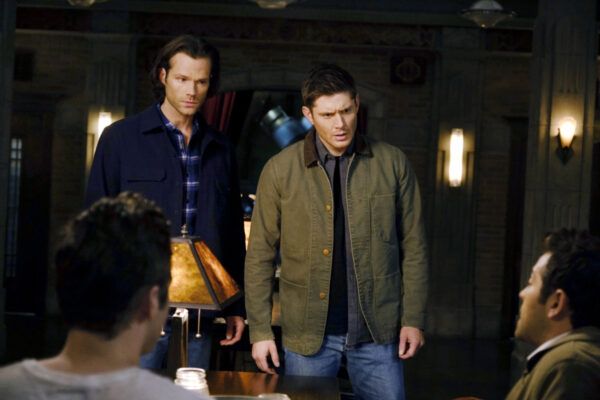 Friendly faces, proclaimed destinies, and a roller-coaster of emotion. This episode had it all! As we march towards the final curtain for Sam and Dean, it's nice to get some callbacks now and again.
Note: This recap may contain spoilers!
The boys are still trying to locate Chuck, but it's not going well. However, the repercussions of his actions are certainly hitting close to home. When a rift opens up, an odd version of themselves show up in the bunker – complete with preppy car, man-bun, and a tendency for clean language. Alt!Sam and Alt!Dean are there and gone, for the moment, but the memories last for a while. And later, we find out that they got trapped between dimensions when their world got destroyed. Poor boys.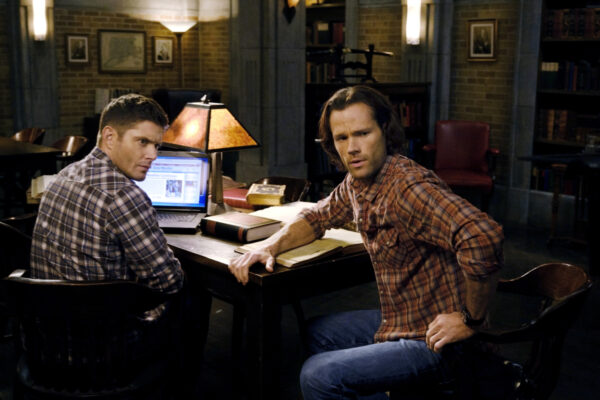 Meanwhile, Billie's got Jack's new mission. He must find the Occultum, which has been hidden for quite a long time. While there's little to go on, Cas manages to get a lead. He traces it to a Hyram Jacobson's family, who traded it to a faith healer in return for saving their son. The faith healer, of course, turns out to be Sister Jo. Sam and Dean's visit to her for information sends them on a wild goose chase. She claims she gave the Occultum to Ruby in order to sell it and make a profit, but when the boys killed Ruby the location was lost with her. All she knows is it's hiding somewhere in Hell. So, of course they must traipse down to Hell in order to find it themselves. Never trust a demon nor an angel, as they soon find out. Sister Jo set them up and almost got them killed by a horde of demons down below.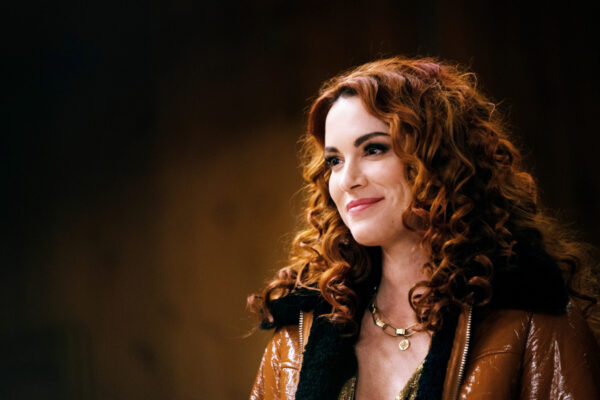 Cas has his own questions about Jo's story, so he takes on the mission to find Ruby. Not easily done, since she's in the Empty. Cas comes up with what he claims is a foolproof plan. He will have Jack siphon off his life-force and almost kill him so he can enter the Empty and talk to Ruby. I did like that we got a glimpse of Meg, or at least the Empty in the image of Meg, before Cas confronted Ruby. It's then that we learn Jo's not been exactly truthful about what went down. She actually called Ruby to meet her and talked Ruby into stashing the Occultum as their fallback plan if the whole Michael and Lucifer showdown didn't work out as expected. So, yes, Ruby knows where the Occultum is, but she's not going to give up that information for nothing. She will tell Cas if he will get her out of the Empty. Promises made and a little torture by the hands of Meg later, Cas is back in the land of the living with a lead.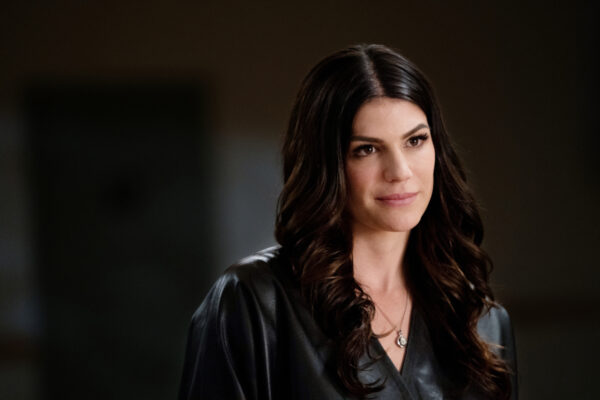 Key part of putting the plan into action is making sure Chuck doesn't catch wind of what's going down. That means they will need stand-ins to hang out at the bunker in case he comes looking. Bring on Alt!Sam and Alt!Dean! Sam casts a spell and gets them into our world, but having them pretend to be the real Winchesters might take a little work. Their world is vastly different than ours. These boys grew up with opportunities. John was a good dad who provided for them, set up HunterCorp so hunters could get paid for going after monsters, and his boys have amassed riches as a result. Lovely to see the what-if versions of alternate Winchesters.
With the decoys in place, the boys head off with Cas and Jack, ending up at a church guarded by Hellhounds. As they take refuge inside, Sam tries to hold off the hounds while the others search for the Occultum. Based on Ruby's directions, they find an object under the floorboard with a message in Enochian. "In order to be in the Occultum, the Occultum must be in you." Jack takes these directions quite literally, consuming the object and having it consume him so that he's transported to another place.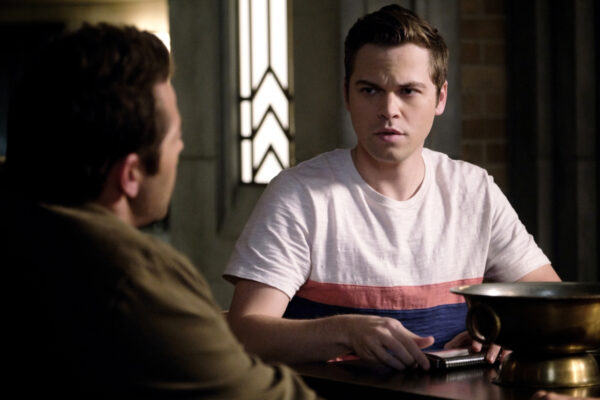 The place where Jack ends up is the Garden of Eden itself, where he is forced to confront all his memories, both bad and good, before admitting to himself who he really is. It's quite literally a blessing in disguise as he manages to regain his soul as a result. However, with the soul comes the emotions, and he's overcome with guilt and grief over what he did to Mary. He's been searching for Dean's forgiveness even before he had the emotional ability to connect with his actions, and now that he's back he needs that forgiveness even more. Will Dean give it to him? We'll have to wait and see…perhaps for a long time.
Rating: 5 / 5 Stars
Screencaps by SupernaturalWiki