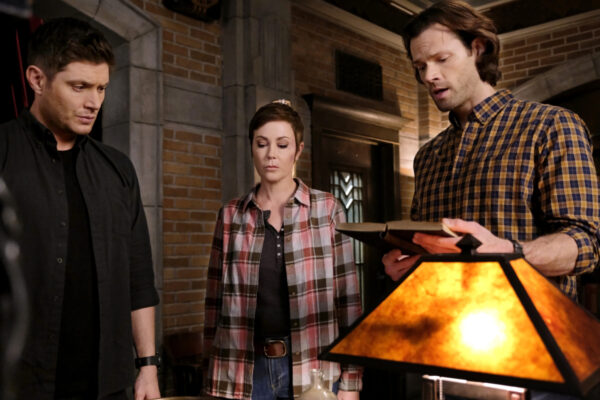 Chuck's throwing a fit over not getting his way and it ends up with a whole lot of destruction as a result. On the upside, we got an old favorite back into the fold as the long goodbye to Supernatural continues.
Note: This recap may contain spoilers!
Chuck has gone over the bend and it's a sad sight to witness. With all the worlds and all the different Sams and Deans he's created, he only wants to focus on the original as they are the ones that give him the most joy and challenges him. After giving a long-winded monologue about creation, he realizes he needs to clear the board and focus on the single world in order to achieve what he wants. That means a whole lot of bad is about to come down on the other worlds out there, including the inhabitants that still live there.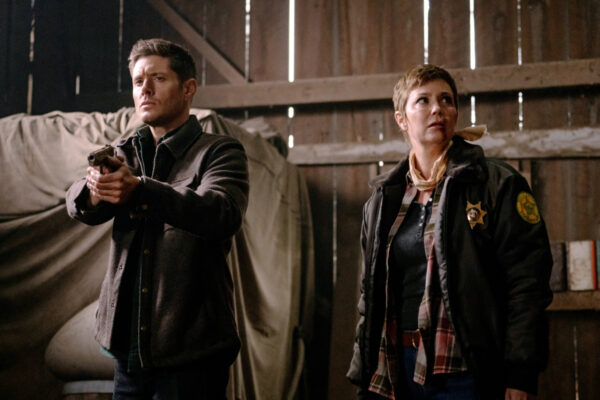 Meanwhile, in our world, Jody's investigating a cow mutilation that turns out to be a trap to lure her into being used as bait. Other!Kaia kidnaps her and forces Jody to call Sam and Dean. Other!Kaia needs the spear back in order to get back to her world, which is dying thanks to Chuck's destructive tendencies, but unfortunately that's been long destroyed. The thing that pushes Sam and Dean over the edge from being sorry to being determined to help is the revelation Other!Kaia made. Original!Kaia isn't dead, as they believed. Instead, she's been left to survive on her own in the Bad Place. The boys are her only hope of being saved before the world is destroyed.
The easy solution would be to use Jack's powers to open a door to allow them entrance to the Bad Place, but he promised Death he would not do so. Death even sends a Reaper, Merle, to watch over him and make sure he won't go back on his word. Nice plan, but Jack's got a good heart and knows he needs to do everything he can to get Kaia back. I did like that he stood up to Merle and calls her bluff when she threatens to tell Death. Go ahead, do it, but Jack's going to go through with his plan anyway. And, besides, how's it going to look for Merle when all this happens on her watch? The best plan would be to help them and cover it up so Death or Chuck won't know.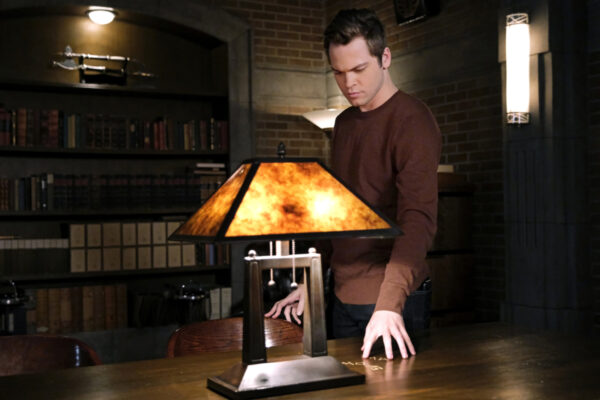 As they were putting together their plan, I like that we got to think about Claire and the losses she's had in her own life. Claire's spent years looking for revenge and if she knew there was a chance she could get Kaia back she would jump at it. Unfortunately, she's out of range on a hunt and cannot be called in. The next best thing would be to make sure Kaia is returned safely. However, as Cas points out, Jody should not put herself at risk in case something goes wrong. Claire's already grieved the loss of Kaia. If she loses Jody, too, it would break her. So, Jody gets left behind and the Winchesters follow Other!Kaia through the rift to the Bad Place.
The world they emerge into is definitely in crisis. Immediately upon crossing over, they are surrounded by monsters, but they're not looking to attack. Instead, they are scared of what's happening to their world. But saving the world is not their priority at the moment, finding Original!Kaia is, and they achieve that goal with ease. Now they just have to cross back over before the world is destroyed. While I understood the decision Other!Kaia made to stay behind in her world and accept its destruction, it was still sad. She died after doing the right thing. An honorable ending. The boys and Kaia make it back to our world and while she's traumatized, at least she's home. And Jody's going to take her back to Sioux Falls in order to reintegrate back into life and see Claire again. I can imagine that will be a happy reunion. Seemed like everything went off without a hitch, but there's always a twist thrown in for good measure.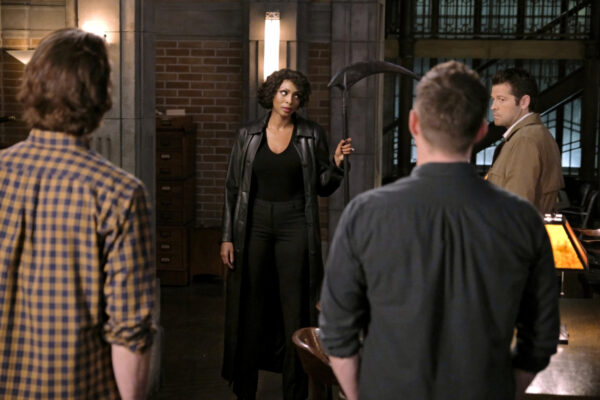 Merle the Reaper gets a scythe through the throat from Billie for disobedience. And she's disappointed in Jack for bending the rules already. Saving one person, while admirable, is not following the plan. Chuck is destroying all the worlds and they must realize that individual sacrifices must be made when considering the bigger picture of killing God. The Books of Death write themselves and even God does not know his ending. The Winchesters are the messengers to God's destruction and, just as Death promised, she will reap God when it's all over. They've just got to follow the plan until that happens.
Rating: 5 / 5 Stars
Screencaps by SupernaturalWiki