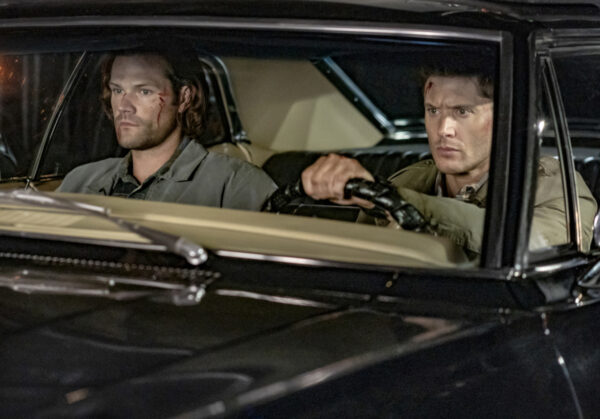 Chuck's playing mindgames, Dean's having regrets, and the future is bleak. This last season of Supernatural is full of goodbyes and sadness. Going to be tough to survive.
Note: This recap may contain spoilers!
We start off with Chuck showing the power of manipulation as he has Eileen and Sam tied up in the casino. Turns out, he's been playing a long game, moving all the pieces just right to get Eileen in place to serve as his unknowing spy. And now he has Sam right where he wants him. I'm very sad that Eileen was taken advantage of, especially in the episode as we saw her having to torture Sam against her will, but at least she never lost her defiance. And the fact she thought to call Dean to drop him a clue about what was going on shows she's always thinking on her feet. She's a strong woman, a strong hunter, and a worthy partner to Sam.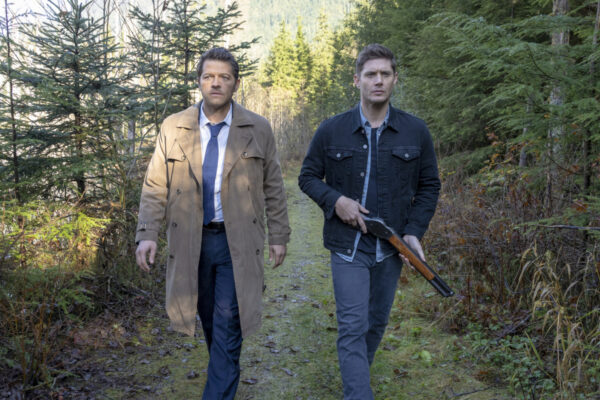 Of course Dean's first instinct is to go save Sam, while Cas tries to keep him on course. They need to go to Purgatory, get the flower, do the spell, and be stronger when they face off against Chuck. While it's not preferable for Dean, at least he went through with it. And in their time away, Dean seems to have worked through his issues with Cas. He still held onto the bitterness and anger, and Cas had a bit of that as well since Dean hadn't yet forgiven him, but all it took was putting Cas in danger to make Dean see the need to move on. I found the whole prayer scene cathartic, though a bit contrived. But, in the end they've moved past the fighting, hopefully. Cas got the blossom, they made it out of Purgatory and did the spell, now they're ready to save Sam. Or, at least, that was the plan.
While Dean and Cas were readying the spell, Chuck was doing a lot of mental manipulation on Sam. At first he was mad that Sam was still so defiant, that he still had hope, but he soon shows Sam that his hope is misplaced. The future is not so bright if Sam and Dean win. That's when we get a journey through the future, thanks to a magical pocket-watch. Sam gets to hit the highlights up until their deaths, two years in the future, and it is not a happy glimpse.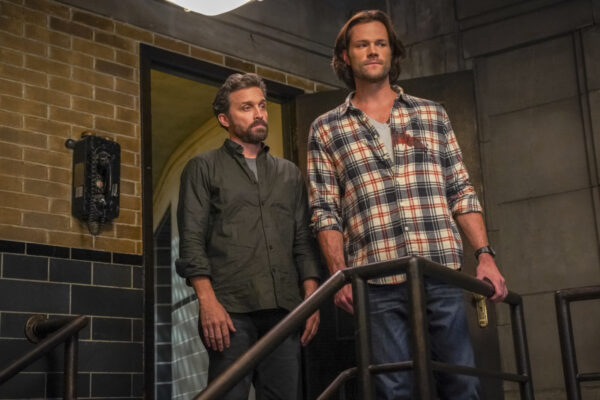 Over the course of the years, Sam and Dean experience a whole lot of losses, all because the balance got upset. Jody loses Donna and the girls, Sam loses Eileen, Dean loses Cas. With no one to keep them in check, the monsters are winning and Dean and Sam fall victim as well. Hunting non-stop, with a death wish, Sam just wants to keep fighting even when Dean's tired and ready to give up. And because he can't let his brother go into a hunt alone, they take on a vampire nest they shouldn't have and get turned. The end result is Dean and Sam having to face off against their friends and dying at their hands. Not a happy ending for the Winchesters.
And that's what weighs on Sam's mind as Dean and Cas show up at the casino and get ready to take on Chuck. All Sam had to do was smash the orb, but he can't. He lost hope over what Chuck showed him and that means they will not win this round. The wound on Sam and Chuck's chest healed and Chuck's now restored. They lost, at least at the moment. With no way to trap or kill Chuck, what are their options? Dean says they'll find a way, but the pickings seem slim.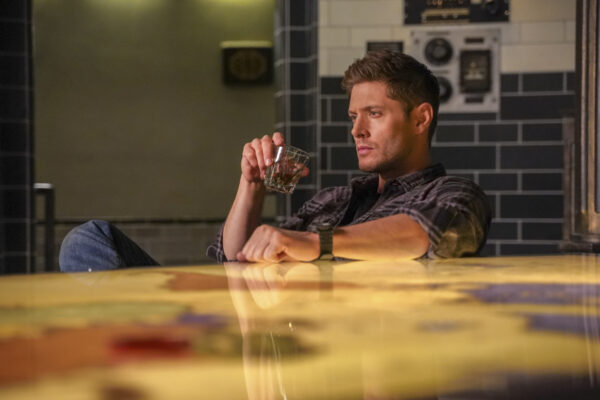 That is, until we get the mysterious clue at the end of the episode. We see Jack with Death and she tells him "it's time." What's his destiny? How will he play into hopefully defeating Chuck? Or has the ending already been written? Are Sam and Dean destined to die? While I'd like to see them go out fighting, I wish I could hold onto some scrap of hope that everything will be okay. I fear that will not come to pass.
Rating: 4 / 5 Stars
Screencaps by SupernaturalWiki