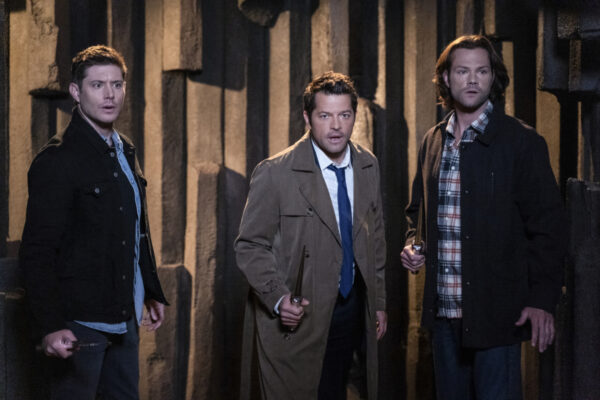 Loved ones from the past came back for another visit. Chuck has completely gone off the rails. And the season is all about closure as we move towards the ominous ending. Our last mid-season finale has left us with a lot of questions and a lot of sadness as Supernatural starts coming to a close next year.
Note: This recap may contain spoilers!
It's never a good sign when you start an episode following the line of dead bodies across a casino floor, but that's just what we did. The Lucky Elephant Casino will never be the same and it's all Chuck's fault. He's crossed the line from being a benevolent God to being a cruel and angry one. His instinct is to kill, do away with those that bother him. We're all characters in a story to him and when the story doesn't go his way he's ready to throw it away and start another. Sadly, it will be up to the Winchesters to try and stop that from happening.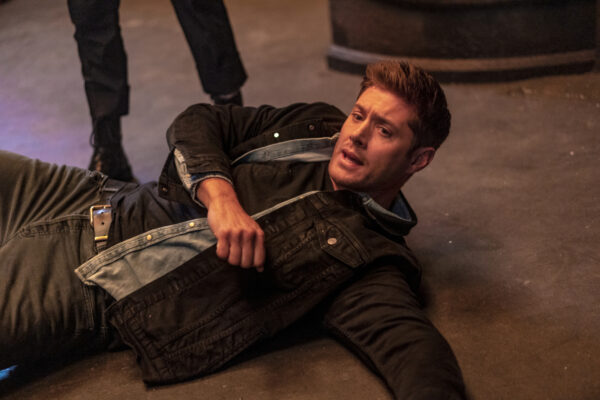 There is a possibility that Sam and Dean could stop Chuck, but it's not going to be easy. Dean's got an idea regarding the demon tablet. Since these instructions for sealing demons away was dictated by God and he's supposed to be untouchable, why would he need a fail-safe in case he's out of commission? Unless he's not untouchable. Now they just need a prophet to read the tablet for them and figure out what information it might hold. And that's how we welcome back Donatello!
Yes, Chuck has secrets and fears. And his favorite, Michael, knows what they are. But Chuck also has power and a temper. We saw that first-hand when he took over Donatello and warned the Winchesters to back off. If they don't, not only are their lives in danger, but the lives of their friends and loved ones as well. But if they do nothing, the whole world is in danger. It's a no-win situation, so the boys just go forward with their plan in hopes they can gain the information they need.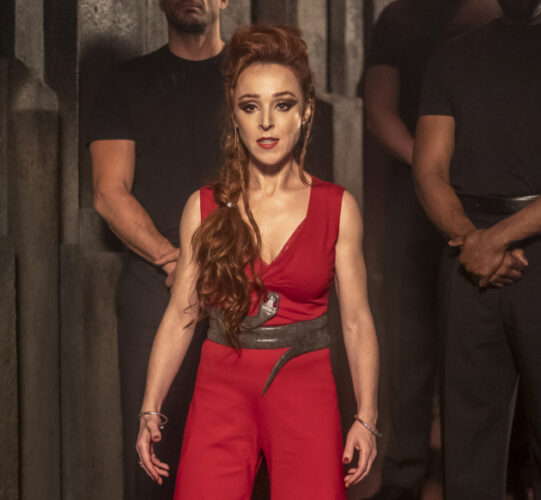 And that plan requires them to use Rowena's spell and get into Hell, in hopes of speaking to Michael. What they find, instead, is an old friend. Rowena's dead, yes, but she's also now queen of Hell. I love that she's achieved this in her afterlife! She was always a queen, deserving of the throne. And she's willing to send her minions out to try and track down Michael since, as she reminds them, when Chuck opened the gates all the doors were flung open. Michael could be anywhere, wandering Hell or even Earth. And the latter seems to be just where he is.
We find Michael in a diner topside, sharing the body of Adam. They have come to an agreement and able to live together without harm. His presence, thus far, has gone under the radar, but that's not going to last. When Lilith comes calling, urging him to accompany her so that Chuck may have a word, he is none too pleased. He doesn't want to be fetched, much less by the likes of a demon, so when Lilith turns insistent he blasts her into oblivion. While he can wipe the diner patrons' memories of the event, he cannot do the same for Donatello. So, now the Winchesters know where he is, even if he's too far away to retrieve. But where there's a will, there's a way. Or an angel who is willing to appeal to his brother through prayer and then trap him in a holy ring of fire.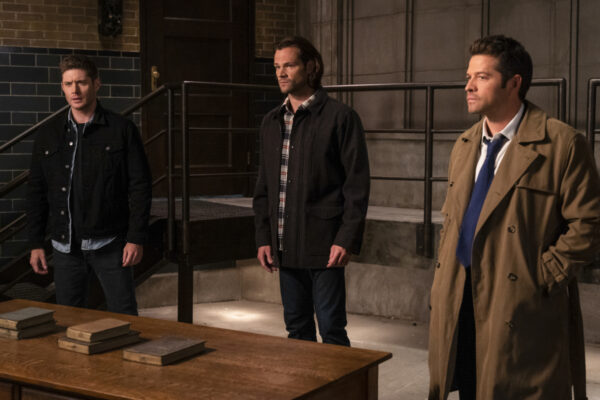 Appealing to Michael is not an easy feat. He believes in his father and does not want to listen to the falsities the Winchesters are spreading about how Chuck's gone off the rails and ready to destroy the world. Even Adam, when they're alone again, cannot get Michael to see that maybe the boys are telling the truth. It takes Cas antagonizing Michael enough so that he can lay hands upon him and show Michael what's really going on with Chuck. Perhaps that wasn't the best course of action, considering the archangel retreats from everyone to deal with this new information, but in the end it worked. Michael gives Dean and Cas the spell to help take down God. They have all the ingredients except a Leviathan blossom, so Michael opens a temporary door to Purgatory.
Before Michael takes his leave, Dean asks to talk to Adam one last time. That's when we get closure with Adam, finally, after almost a decade. Dean apologizes to his half-brother, for what happened and what it cost Adam. But Adam's in this just as much as Dean and Sam. It's the Winchester legacy that they don't get a happy ending, just the ability to make the best of a bad situation. It's a good ending for Adam and a good way to close the chapter on the character.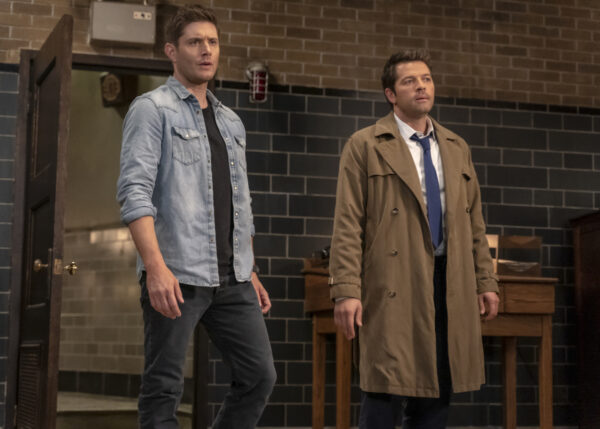 But the leg-up they have with the spell isn't going to mean an automatic win. Dean and Cas still have to tackle Purgatory to get the blossom. And Sam's got his own things to deal with, considering Eileen got tricked into going out on a hunt with an old acquaintance and brings Sam along for help. Turns out, it was all a trap set by Chuck. Now he has Sam and about to deal out whatever torture he's got planned. The outcomes of all those storylines will have to wait until we return in January. For now, we ponder where the final journey is going to take us.
Rating: 5 / 5 Stars
Screencaps by SupernaturalWiki