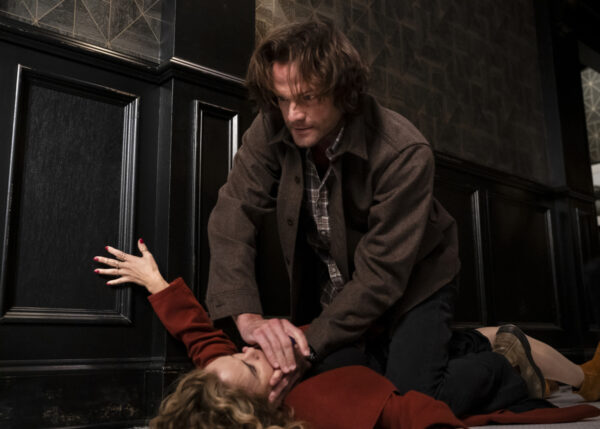 Sam's getting magical, Cas is trying to find his purpose, and Dean's distancing himself both emotionally and physically. The end of the road is coming soon and the only way they will be strong enough to beat Chuck is by sticking together. Hopefully that'll happen soon.
Note: This recap may contain spoilers!
As we begin the episode, we see Jacinda coming to visit Rowena's place. She's not there for a friendly visit, but instead wants to trash the place and gather the treasures left behind by the world's most powerful witch. Unfortunately for Jacinda, even in death Rowena's got some power left to wield. She's left a hex on her place and that means Jacinda gets to go through some bleeding of the eyes and nose before succumbing to death. We will learn more about who she is and why she was there later, and it ties directly into Sam and how much Rowena appreciated him.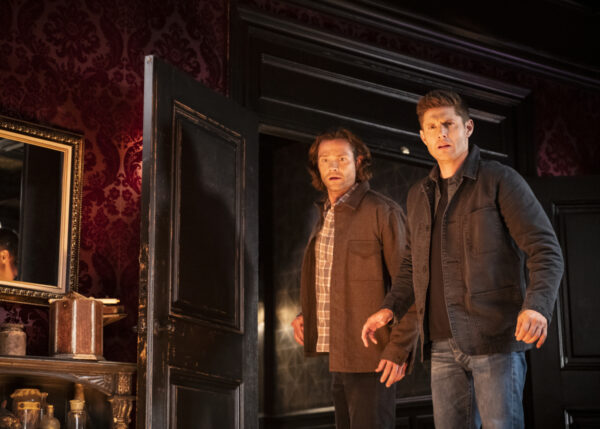 Over in the bunker, Sam's being visited by some invisible force. He doesn't manage to figure out who or what it is until he's out running later that day, but once the force manifests itself visually we all got a nice surprise. It's Eileen! She escaped Hell and has been trying to get the boys to see her for a while, in hopes they can help her get into Heaven. As we know, and Dean quite bluntly tells her, that is an impossible feat. But perhaps they can help her in some way, but placing her in her own personal prison of sorts as Rowena had done prior for one of their cases. It's better than where she came from or where she's headed. All Sam has to do is get a crystal from Rowena's place to complete the spell. Simple milk-run of a case, right? Oh, if only it were that simple.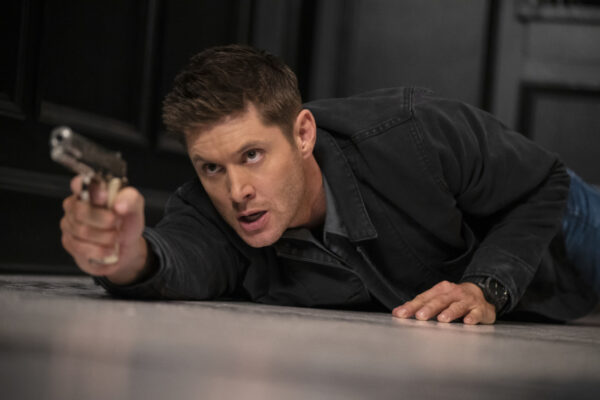 Arriving at Rowena's place, Eileen and Sam find the place trashes and Jacinda lying dead on the floor. Unbeknownst to them, they are being watched remotely by some magical women. They have been trying to get inside Rowena's place for a while, but cannot do so because of the hex. Sam, however, has no trouble and that's because Rowena shut everyone out but the younger Winchester. She had a soft-spot for the boy, it seems. And she's also got a wealth of magical items stashed in a secret room, including the journals of her spellwork and a specific spell that would bring Mary back without the need of a body. With that, Sam could potentially bring Eileen back. But the witches on surveillance want the spell, too, so you know this will end in dangerous times for Sam.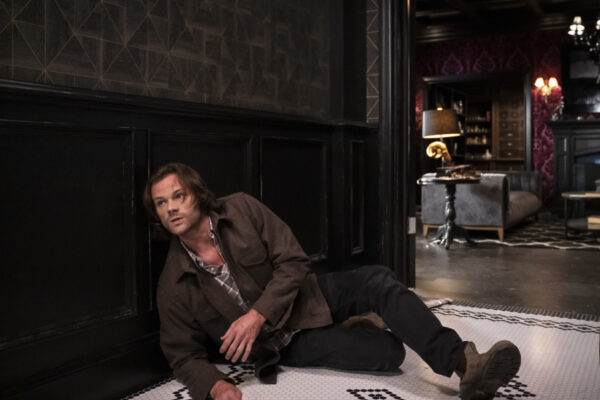 After confronting Sam and threatening him physically, we learn that it's a witch family – a mother and her two daughters, one of which is the dead girl on the floor. Even with Sam's offer to trade all of Rowena's possessions for the spell, it's a no-go. They want everything, the spell and the possessions, and they will continue to torture Sam to get it. Good thing Dean showed up to help Sam because it didn't look like he was going to be winning this round by himself. With a little help from Eileen, the three manage to take down the witch trio and everything's set to do the spell to return Eileen to the land of the living. I am so very happy it worked, too. Eileen gets closure and so do we.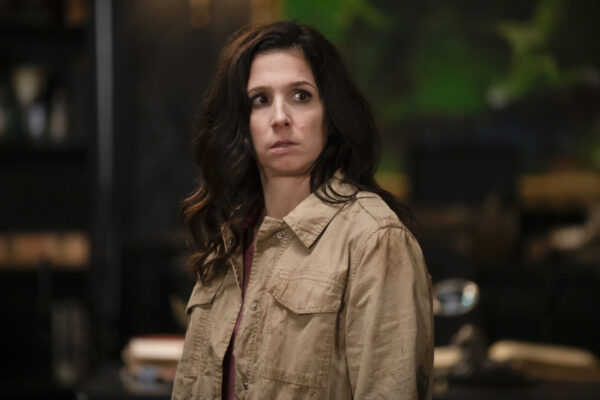 As all this is going on, Cas is off on his own doing a case by himself. Well, more like he stumbled into a case, but at least he learned well over the years. A kid gets pulled out of the lake, but it appeared as if his blood was drained. And then there's another mother named Melly whose son is missing as well. When the sheriff doesn't appear to be invested in the cases, Cas takes it upon himself to figure out that it's a djinn and track it down to a location near the lake. Of course it turns out that the sheriff is the djinn, who Cas fights right in front of Melly and her newly-found son before using his healing powers on the kid. I don't know what the future holds for Cas, or whether Dean will get his head on straight and actually believe he and Sam can defeat Chuck once and for all, but the diverging case work is very disconcerting and makes for sad times all around. Hopefully we'll get some resolution and teamwork coming soon.
Rating: 5 / 5 Stars
Screencaps by SupernaturalWiki