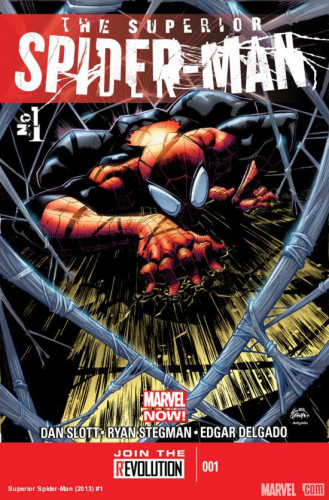 Well, Dan Slott, long time writer of Amazing Spider-Man, promised us that something BIG would happen in the issues leading up to Amazing Spider-Man's 700th issue. He tweeted at the time, "Dear Comic Book Retailer, you've never seen me make a post like THIS before. I'm serious. 10/29/12 is the FOC for AMAZING SPIDER-MAN #698. You haven't ordered enough. Trust me."
With a promise like that, fans were excited to see what the writer would bring to the table. I don't think any of us were prepared for what he gave us. Let me give you a summary in case you haven't read it.
Note: This recap may contain spoilers!
In Amazing Spider-Man #698, Otto Octavius, who is bedridden and dying on the super villain prison know as "The Raft", suddenly starts murmuring Peter Parker's name.
Peter, out swinging around New York and dealing with day to day life, gets a priority call from the Avengers and he meets them on The Raft. After being taken to his room, the bomb is dropped during a short exchange between Doctor Octopus and Spider-Man.
"P-P-Peter Parker…"
"Yes, I'm Peter Parker."
"No… I'M Peter Parker."
So Otto somehow switched bodies with Peter, and now Doctor Octopus has access to all of Peter's memories, all of his strength and abilities, and one thing Peter now does not have: a long life.
Dan Slott threw us all a curve ball with that, and he went even further in #700 by killing off Peter completely. He never made it back inside his original body, thus creating the Superior Spider-Man series, complete with all the twists and turns that we all love in comics.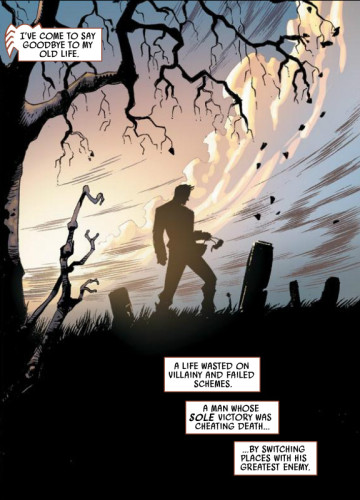 Many people are unhappy with the turn the series is taking, but I'm not on either side. Through the coming weeks, I will attempt to offer an honest look at each of the current issues in the series, as well as future issues.
Superior Spider-Man may be cooler sounding, but does it live up to its name? Let's take a look at the first issue.
Wasting no time, the issue opens with Peter (with Ock's mind in the pilot's seat) paying respects to his old life. Peter had changed Otto's mindset and had him agree that he would continue being Spider-Man in his place.
He picks up on a police radio frequency, rushes to the scene, and finds the "new" Sinister Six. After defeating who he can before they make their escape, he meets up with Mary Jane to rekindle their old relationship. As they discuss things over dinner, Peter divulges that he knows where the Sinister Six are and what they're planning to do, but that waiting for them to make the first move gives him a tactical advantage.
Eventually, he does go to stop them, equipped with various methods and tactics specifically designed to take each of them down. He brutally beats one of them with the intent to kill, but stops. The ghost of the REAL Peter Parker willed him to stop. He doesn't know why he's still around, but he vows to find a way back.
And that wraps up the first issue. It's a nice set-up to the arc, and gives a nice look into how Ock's Spider-Man reacts to different situations and how differently he handles them.
It's not a BAD issue, and it does its job well. But there's still a part of me that wished Peter were back to normal.
See you in Issue #2.