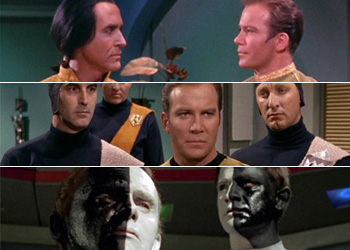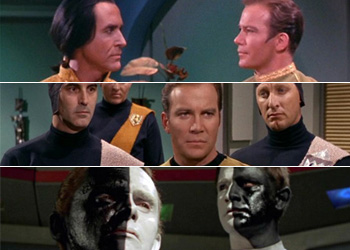 Are you a newbie to Star Trek? Do you want to understand the back story behind Star Trek Into Darkness? Don't worry if you don't even know what IDIC stands for*, or you can't spot the difference between a Romulan and a Vulcan. Here are the Original Series episodes you can watch to to fill you in on why this franchise has withstood the test of time, despite (or perhaps because of) the polyester suits and Styrofoam props of the original 1960s space drama.
"Space Seed"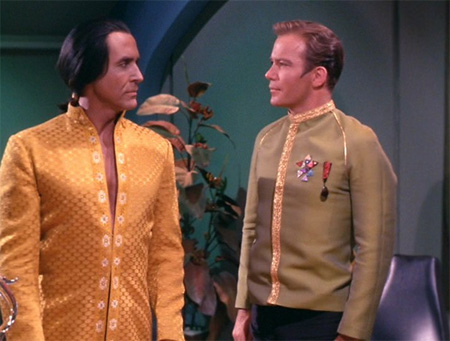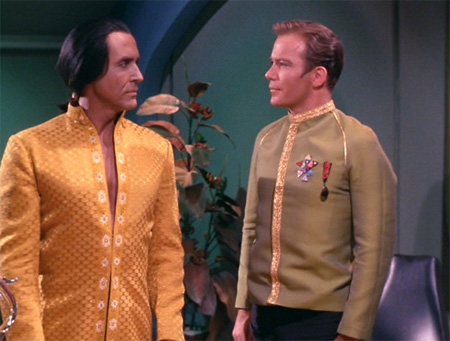 The basic idea: The Enterprise discovers an ancient Earth vessel and revives the crew from their cryogenic slumber. The crew turns out to be a bunch of genetically altered humans from Earth's past who have a serious superiority complex.
Why you should watch it: Every good hero needs a proper nemesis, and this is the episode that gave Kirk his. This episode will set up the second Star Trek movie (Wrath of Khan, not Star Trek Into Darkness). But more importantly for true Trek fans, it explores an underlying theme that Star Trek revisits time and time again: diversity over (supposed) perfection. Khan is superior to Kirk in many ways, but foremost are his physical strength and intellect. Kirk, on the other hand, brings superior leadership, tactical thinking and, most of all, tenacity.
It is that tenacity of the human spirit, the guts to keep trying to be better and do better despite the fact that we know we have irreversible faults, that makes humanity's existence special in the universe. This is true whether you are talking about something as simple as ordinary as teaching your kids do their homework on time, or as heroic as defeating a superhuman in a fist fight.
"A Taste of Armageddon"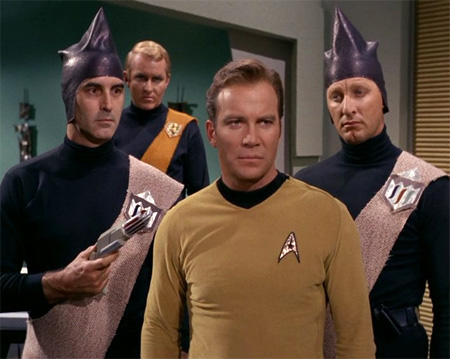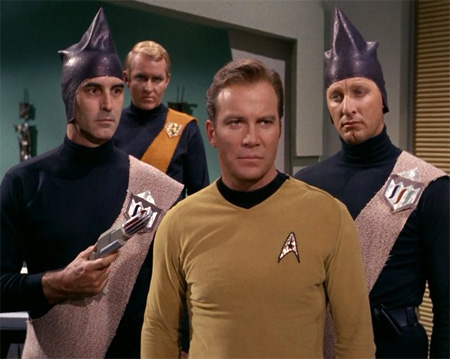 The basic idea: Kirk and the crew of the Enterprise visit a planet undergoing a simulated war run by a computer. It turns out to be an actual war, in which the people reported by the computer to be "casualties" have to get in line to be executed. The computer has listed the Enterprise as caught in this simulation. Kirk and crew have to fight to survive.
Why you should watch it: Kirk has a great speech at the end of this episode when he justifies ruining this entire planet's mode of existence to save his butt from execution (which would have been avoided, by the way, if he weren't being such an arrogant blockhead to begin with). The idea that you piece together, once you've seen the whole episode, is that although life is difficult, messy, and full of disappointments, you don't give up. You embrace life's problems and confront them without delusion or denial. That is what gives you the motivation to solve them once and for all.
"Let That Be Your Last Battlefield"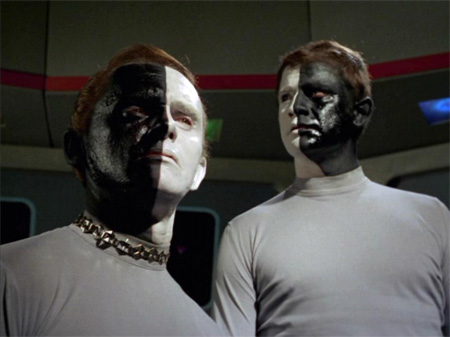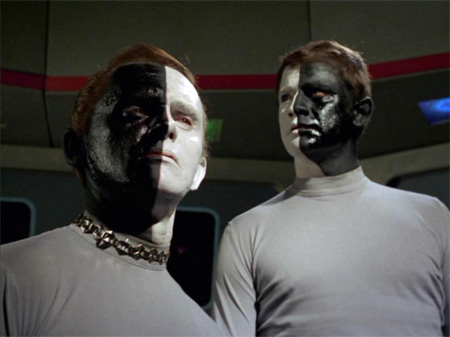 The basic idea: Kirk and crew pick up the last two survivors of a war-torn alien race who are obsessed with killing each other. The Enterprise must put a stop to their obsession.
Why you should watch it: The third season of Star Trek is notorious for bad episodes (the network had put them in a bad time slot, so the producers basically phoned in their work). But this is an exception to the rule. When you find out why these two guys hate each other so much, despite being the last two survivors of their planet, you learn that most prejudicial thinking exists because the people around you taught you to think that way when you were growing up. It doesn't exist because of any inherent truth to that prejudicial belief. The issue back in the '60s was race, but because this is science fiction, the lesson applies to any kind of bigotry, even those that have us spun up more than 40 years after the episode first aired. The brilliance behind this episode is that, once you get the big reveal, it makes you slap your head and think, "Why didn't I think of that?" Then, you think, "What else have I not thought of? Could I, too, be that pigheaded?" It's good stuff.
---
This was not a list of the best Star Trek episodes. It was a list of episodes that show the substance behind the space opera. Star Trek definitely entertains, but that doesn't explain its longevity. There are plenty of entertaining science fiction shows about people in space that have not lasted past the first season, much less 50 years. The thing that keeps the franchise alive, beyond the entertainment value, is its unique contribution to the exploration of the human condition. Once you have watched the above episodes, you will be ready to sit back and enjoy the show like everyone else. But you'll do more than that. You'll also be able to see the humanity behind the phaser blasts, which only true Trekkies can do.
* It stands for Infinite Diversity in Infinite Combinations.