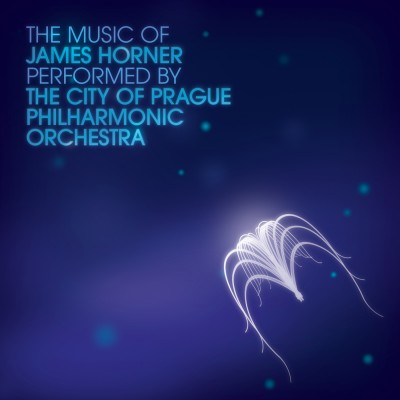 Soundtrack: The Music of James Horner
Composer: James Horner
Label: Silva Screen Records
Release Date: July 26, 2011
James Horner is probably one of the most prolific film composers working in Hollywood today; IMDb.com lists nearly 150 movies to his credit. In addition to a number of James Cameron films, he has supplied music for two Star Trek installments (Star Trek II: The Wrath of Khan and Star Trek III: The Search for Spock), two adaptations of Tom Clancy novels (Patriot Games and Clear and Present Danger), several animated features (including An American Tail and The Land Before Time), and a host of  other movies spanning genres, from historical dramas like Braveheart, Glory, and Apollo 13 to science fiction and fantasy (Aliens and Willow, to name two) to fun family movies like Honey, I Shrunk The Kids and *batteries not included. I was surprised at the number of films I recognized as I read through the list, many of them favorites from childhood and beyond, and that's not even counting the more recent ones that are currently well-known, like Avatar and Titanic. With so much to choose from, I'm glad I was not the one that had to make the decisions when Silva Screen Records put together The Music of James Horner, a sampling of music from 24 of his films.
Horner has been nominated for 10 Academy Awards and won two of them, both in 1998 as part of Titanic's Oscar bonanza — Best Original Score and Best Song, "My Heart Will Go On." That song, of course, is represented (although not the Celine Dion version that everyone is so familiar with — here it is sung by Helena Blackman, who gives an excellent performance, albeit very different from what you're used to hearing) as is another track from the iconic soundtrack, one of only three movies allowed more than one slot on the track list. Of the other 8 nominations, 5 of them are represented on this album: Avatar, A Beautiful Mind, Apollo 13, Braveheart, and Aliens. The selection of films is limited, but almost all of the tracks are four minutes long or longer and encompass multiple themes and moods from the films they represent.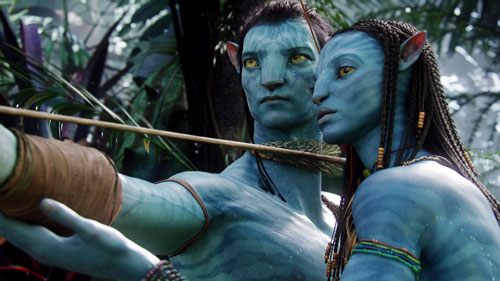 I already own four James Horner soundtrack albums, and about the time I realized that they were all composed by the same guy I also noticed that they sounded an awful lot alike when you take away their subtle, unique sounds — the castanets in The Mask of Zorro, for example, or the chimes and clanking pipe sounds in Titanic, the bagpipes in Braveheart, and the wooden flutes in Avatar. I experienced a good bit of déjà vu listening to this album as well, particularly in the first disc — I could have sworn that I've heard the melody in track 3, a selection from the Holocaust-themed film The Boy In The Striped Pajamas, somewhere before. (I'm almost positive that it's very similar to a theme from Horner's soundtrack from Swing Kids, but I cannot locate my copy of that soundtrack to check for certain). There were a few notable exceptions, however, like track 5, a selection from A Beautiful Mind that includes interesting uneven rhythms and a lighter orchestration than many of the tracks.
The album is arranged in chronological order, starting with the most recent film represented (the 2010 remake of The Karate Kid) and ending with 1980's Battle Beyond The Stars. The tracks that comprise the second disk, therefore, are much older and, in my opinion, much more unique than the more recent soundtracks that most people are familiar with. I especially enjoyed the happy, upbeat, and fun music from We're Back! A Dinosaur Story, Willow, and The Land Before Time, along with the deliciously scary "Prelude" from Aliens.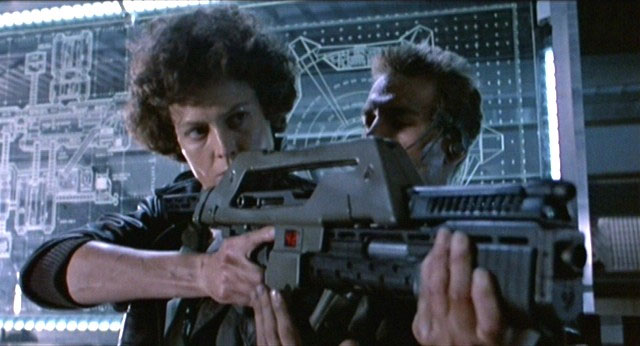 Even famous classical composers like J.S. Bach recycled ideas and borrowed from earlier works, so I certainly don't fault Horner for the sameness of his more recent works — after 144 soundtracks I bet you'd start to run out of original ideas as well. The compilers of this collection, however, did an excellent job of choosing selections that represented the best of Horner's work to create an album that didn't all sound the same. If you are a fan of any of the movies for which Horner has composed the soundtrack (and in such a long list you're sure to find several of your favorites) and if Horner is not already represented in your music collection, then you can't go wrong with this album.
Track Listing:
Disc 1
1. The Karate Kid – "I Want To Go Home" (5:00)
2. Avatar – "War" (7:42)
3. The Boy In The Striped Pajamas – "Boys Playing Airplanes" (4:08)
4. Troy – "Remember" (6:10)
5. A Beautiful Mind – "A Kaleidoscope of Mathematics" (5:31)
6. Deep Impact – "The Wedding" (4:22)
7. The Mask of Zorro – "The Mask of Zorro" (6:16)
8. Titanic – "My Heart Will Go On" (4:29)
9. Titanic – "Take Her To Sea, Mr. Murdoch" (4:27)
10. Ransom – "Ransom" (5:15)
11. Apollo 13 – "Apollo 13" (3:03)
12. Braveheart – "For The Love Of A Princess" (4:15)
13. Braveheart – "End Titles" (7:06)
14. Legends of the Fall – "Legends Of The Fall" (7:19)
Disc 2
1. The Man Without A Face – "Lookout Point/End Titles" (9:57)
2. We're Back! A Dinosaur's Story – "A Special Story" (4:38)
3. Patriot Games – "Electronic Battlefield" (3:42)
4. The Rocketeer – "To The Rescue/End Credits" (7:33)
5. Glory – "Charging Fort Wagner" (3:01)
6. Glory – "End Credits" (6:41)
7. Willow – "Willow" (3:53)
8. The Land Before Time – "The Land Before Time" (6:13)
9. Aliens – "Prelude/Ripley's Rescue" (5:54)
10. Cocoon – "Cocoon" (7:24)
11. Star Trek III: The Search for Spock – "Bird Of Prey Decloaks" (3:36)
12. Star Trek II: The Wrath of Khan – "End Titles" (5:50)
13. Battle Beyond The Stars – "Battle Beyond The Stars" (4:06)
Rating: 3 / 5 Stars