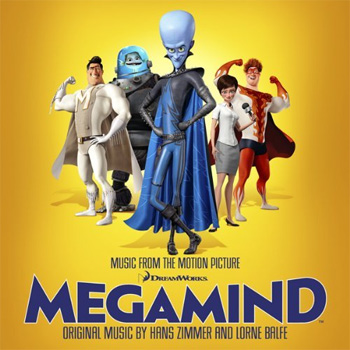 Soundtrack: Megamind (Music From The Motion Picture)
Artists: Hans Zimmer and Lorne Balfe, George Thorogood & The Destroyers, Elvis Presley, Gilbert O'Sullivan, and Minnie Riperton
Label: Lakeshore Records
Release Date: November 2, 2010
The brand new movie Megamind will hit theaters on November 5th, but fans can get the soundtrack even earlier. With original tracks by Hans Zimmer and Lorne Balfe, coupled with a few songs from well-known artists, this soundtrack is sure to have music that appeals to everyone. I know I found a few songs that I loved.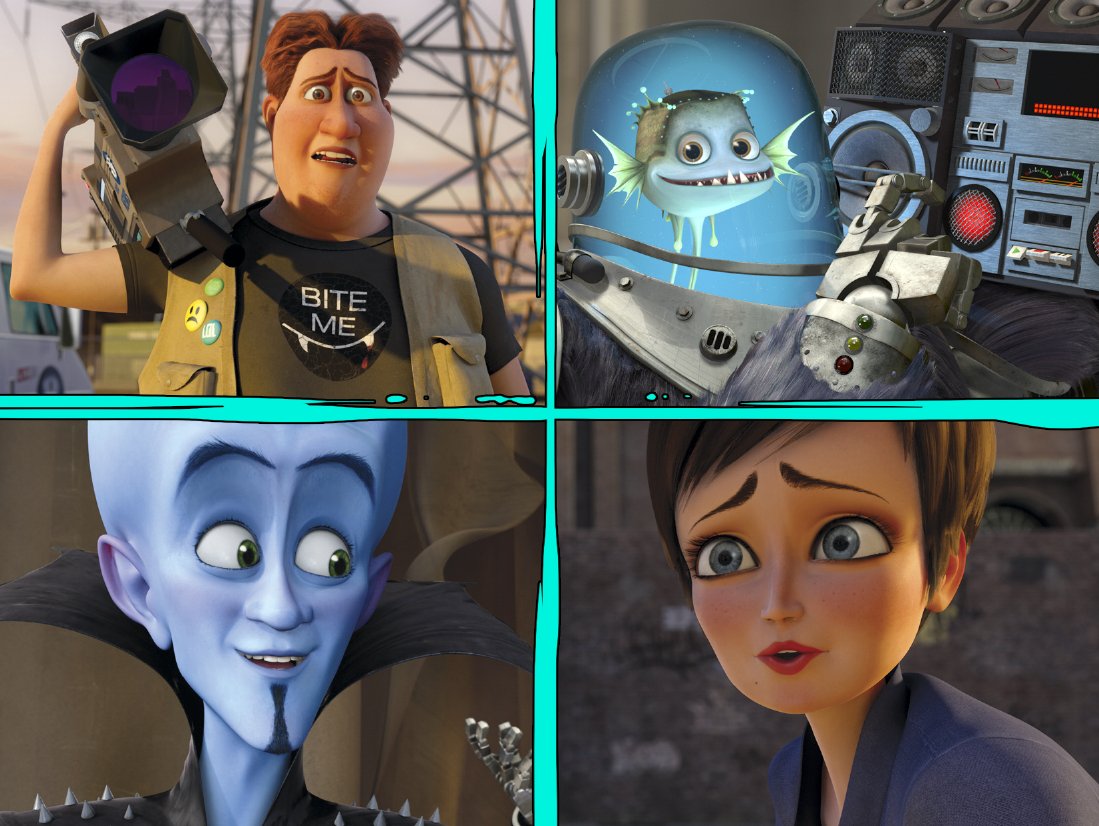 The originals, composed by Hans Zimmer and Lorne Balfe, set the tone of a mammoth adventure. These works solidify the notion that this world does have supervillains and superheroes, out there plotting and defeating schemes while we watch from the sidelines. I particularly liked "Evil Lair," since I could just picture Megamind devising in his lair, secreted away from others, ready to unleash his newest evil plan onto the world. In "I'm The Bad Guy," the music builds up and you feel like you're running along with him, rushing forth with this latest scheme and hoping that this time he'll be met with success. And even though I haven't even seen the movie yet, I can just picture a sadness in the scene that is overlaid with the moving piece "Rejection In The Rain."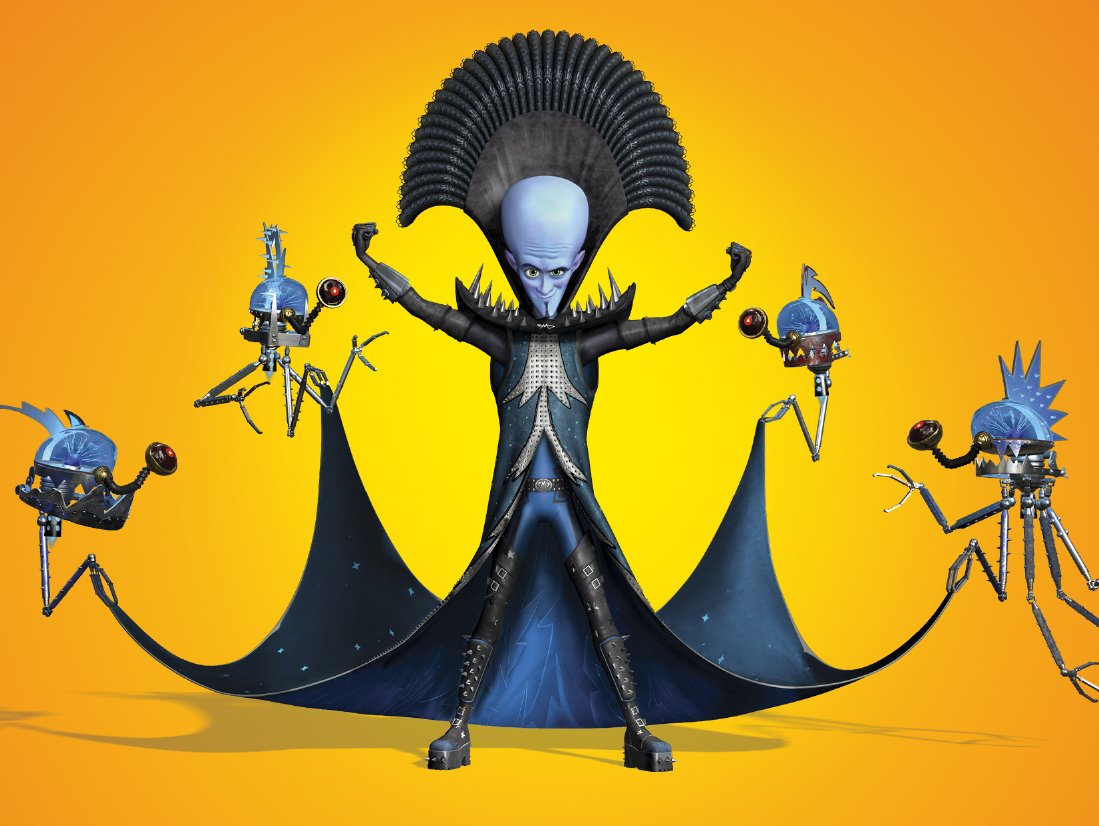 Interspersed with the original music are well-known tracks from famous artists. "Lovin' You" by Minnie Riperton is a song that originally was meant to convey the feeling of being in love. Over the years, as it's been used in soundtracks, it has also brought a humorous slant to the characters' relationships. I expect nothing less from the movie's use of it here. "Alone Again Naturally" by Gilbert O'Sullivan has always made me snap my fingers and you just know that the bittersweet feeling it creates will fully illustrate a scene to pull at our heartstrings. I have to admit that I've always had a soft spot for not only Elvis Presley, but the Junkie XL Remix of "A Little Less Conversation." I was very pleased that it was included on this soundtrack because the world is a happier place with a dose of Elvis. To end the famous tracks, we get "Bad To The Bone" by George Thorogood & The Destroyers. It's a self-proclamation that fits right in with this movie.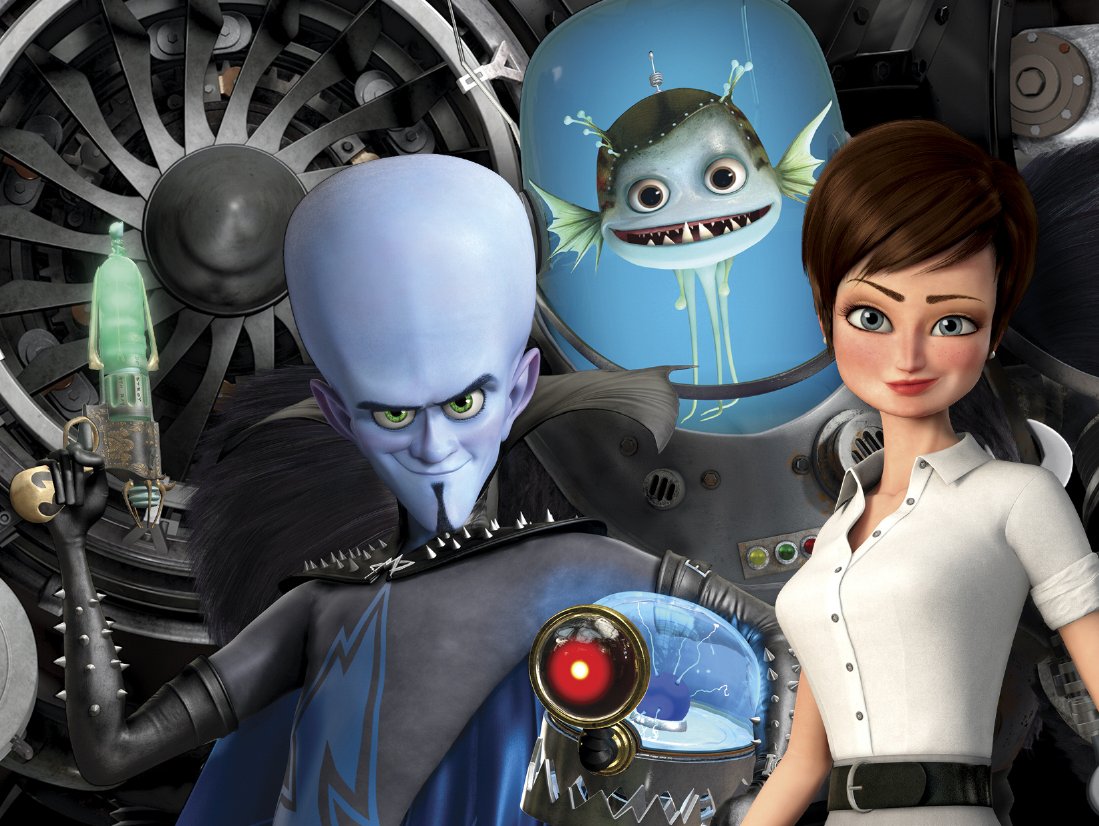 Overall, I thoroughly enjoyed this soundtrack. With the even balance between original and well-known tracks, it's not weighted too heavily on one side or the other. And the songs themselves illustrate a movie that has audiences anticipating its release. Until the movie hits the theaters, I'll be listening to the soundtrack, assured of the fun to come.
Track List
Hans Zimmer and Lorne Balfe – "Giant Blue Head" (4:28)
Hans Zimmer and Lorne Balfe – "Tightenville (Hal's Theme)" (2:15)
George Thorogood & The Destroyers – "Bad To The Bone" (4:48)
Hans Zimmer and Lorne Balfe – "Stars and Tights" (1:25)
Hans Zimmer and Lorne Balfe – "Crab Nuggets" (2:17)
Elvis Presley – "A Little Less Conversation (Junkie XL Remix)" (3:31)
Hans Zimmer and Lorne Balfe – "Mel-On-Cholly" (2:32)
Hans Zimmer and Lorne Balfe – "Ollo" (3:06)
Hans Zimmer and Lorne Balfe – "Roxanne (Love Theme)" (2:36)
Gilbert O'Sullivan – "Alone Again Naturally" (3:37)
Hans Zimmer and Lorne Balfe – "Drama Queen" (1:47)
Hans Zimmer and Lorne Balfe – "Rejection In The Rain" (1:45)
Minnie Riperton – "Lovin' You" (3:23)
Hans Zimmer and Lorne Balfe – "Black Mamba" (1:13)
Hans Zimmer and Lorne Balfe – "Game Over" (3:21)
Hans Zimmer and Lorne Balfe – "I'm The Bad Guy" (2:37)
Hans Zimmer and Lorne Balfe – "Evil Lair" (3:29)
Rating: 4 / 5 Stars