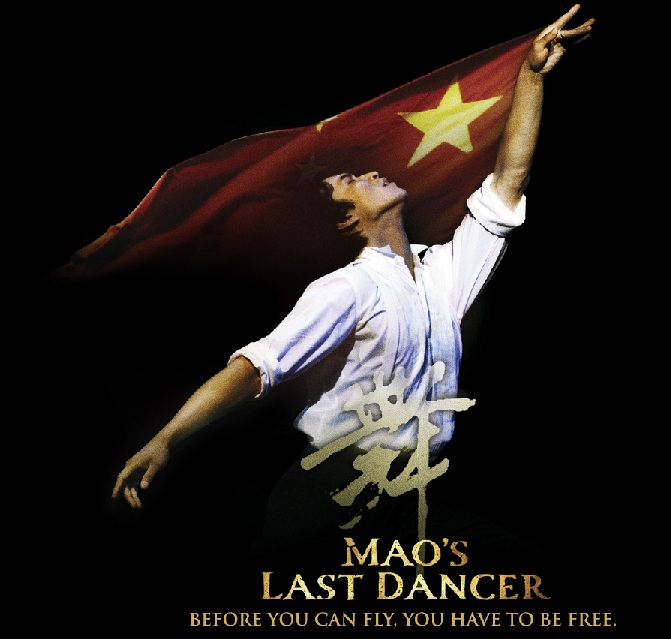 Soundtrack: Mao's Last Dancer
Composer: Christopher Gordon
Label: Lakeshore Records
Release Date: September 28, 2010
Mao's Last Dancer is a biographical film about Li Cunxin, who grew up in a rural Chinese village only to be chosen at age 11 to go to Beijing to study ballet during Mao Tse-tung's cultural revolution in the late 1960s and early 1970s. In 1979, he went to Houston as part of a cultural exchange where he met and fell in love with an American woman. He was eventually able to defect to the West and went on to be a principal dancer for the Houston Ballet and the Australian Ballet. Since this film is centered around dance, the music plays a central role in the story rather than being relegated to the background like soundtracks usually are. With this in mind, the soundtrack is a wonderful combination of traditional Chinese sounds and traditional Western classical music, bringing two different worlds together aurally as East and West meet on screen.
The composer for this soundtrack is Christopher Gordon. Gordon has worked extensively in film and television music as a conductor, orchestrator, and composer, and notable scores include Master and Commander: The Far Side of the World. In Mao's Last Dancer, he does a good job of mixing old and new sounds into a varied and interesting aural image.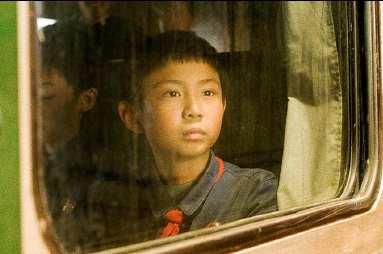 The soundtrack for Mao's Last Dancer is divided into six sections, and each section has a title to help the listener match the music with each part of Li Cunxin's story, represented by the places that were important in his journey. The first track, "Out of the Well," stands alone and acts as an overture, introducing a theme that the listener will hear several more times. The main theme is played by a bamboo flute solo, which is then joined by both traditional Chinese and Western orchestral instruments. Despite being composed by an Englishman, the score definitely sounds Chinese, at least to Western ears, not only because of the instruments but also because of Gordon's use of Chinese pentatonic scales for both melodies and harmonies.
The first section of the soundtrack is labeled "Qingdao," which is the name of Li Cunxin's town in China's Shandong province. The Chinese sounds introduced in the first track are continued throughout these four tracks and traditional instruments are much more prevalent than Western ones. Next we move with the boy to Beijing, which is the title given to the next seven tracks. Although the pentatonic sound of Chinese melodies still prevails in most tracks, there is much more use of a Western orchestra, along with the first appearance of Western ballet music in the form of Gordon's arrangement of music from Giselle. Despite the distinctly Western art form being taught, Gordon does a good job of continuing to convey a great deal of Chinese character in many of these pieces.
"A Meeting of Cultures" consists of only two tracks, but it includes my favorite track on the album. "Free Dance" (track 13) is very jazzy, played mostly by piano and various percussion instruments. It reminds me very much of Leonard Bernstein's score for West Side Story, particularly the song "Cool." The next four tracks, labeled "Houston," are all arrangements of Western classical music. Represented are excerpts from two ballet scores — Minkus's Don Quixote and Tchaikovsky's famous Swan Lake, along with a movement from a Mozart piano sonata. The Mozart piece in particular is nice to listen to, and listeners may find it slightly familiar, although I'm not sure if that is because this piece may have been used in a film score elsewhere or because it is characteristic of Mozart's piano music in general.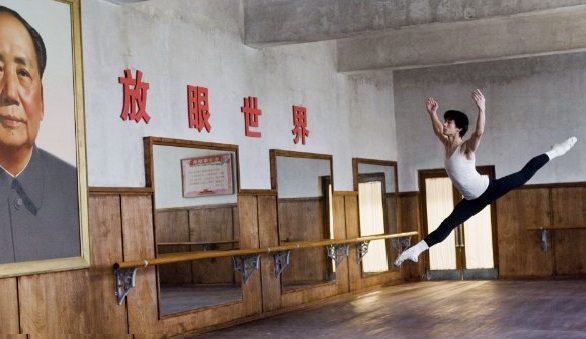 The last two sections are called "Without A Country" and "Return." The music tends to be slow and sad in most of these tracks, and once again, although much of the music is Western in sound, the Chinese elements and instruments begin to creep back in. Particularly notable in this part of the soundtrack is track 22, "Break Up and Reunion." It is a combination of themes heard throughout earlier sections: first there is an orchestral version of the "Pas de Deux" piano piece of tracks 7 and 20, followed by the return of the main theme introduced in track 1 and recurring throughout the first part of the score. Although the final track is called "Village Dance," it is very much a Western orchestral finale with bits of the Chinese-sounding themes, not the traditional Chinese sound I would have preferred in a section called "Return."
I would definitely recommend this soundtrack to classical music fans, traditional soundtrack lovers, and world music aficionados alike. The blending of Chinese and Western sounds, along with the inclusion of famous 18th and 19th century ballet pieces, makes for a unique and varied score that is fun and interesting to listen to.
Track Listing:
"Out of the Well" (2:22)
"Village Life" (1:40)
"Lullaby" (0:52)
"Story of the Frog" (1:04)
"Family" (3:05)
"The Archer" (2:12)
"Pas de Deux" (2:31)
"Turning Points" (1:16)
Burgmuller, arr. Gordon – Giselle: "Hunt" and "Peasant's Dance" (2:22)
"Sirhc Nodrog's Book of Ballet Exercises for the Pianoforte in D, B Minor, C Minor, Bb, F, C, G, E Minor, F# Minor, and A" (4:52)
"Madame's Model Ballet" (2:08)
"Becoming a Dancer" (3:05)
"Free Dance" (2:40)
"Dance of Longing" (4:03)
Minkus, arr. Gordon – Don Quixote: "Pas de Deux" (2:54)
Mozart – Sonata in D, K576: "Andante" (6:50)
Tchaikovsky – "White Swan Lake" (2:16)
Tchaikovsky – "Black Swan Lake" (2:09)
"The Consulate" (5:27)
"Pas de Deux" (Reprise) (1:39)
"Brush Dance 'Zheng Ban Qiao'" (3:22)
"Break Up and Reunion" (2:55)
"Village Dance and Finale" (3:20)
Rating: 4 / 5 Stars