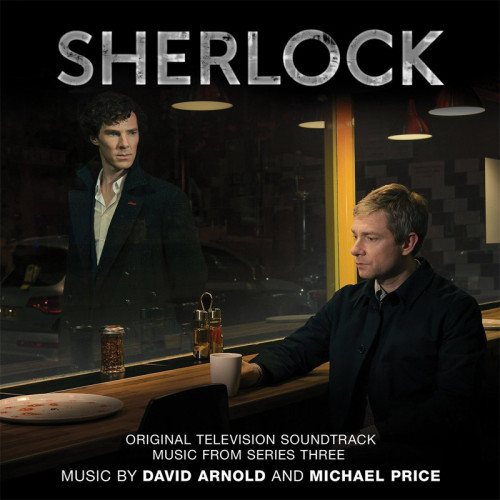 A show like BBC's Sherlock must have a soundtrack to match the quirkiness of the show. Season three was full of twists and turns and the music suits the craziness. Most of the music on the OST is fast-paced and full of dark beats. Songs like "Lazarus", "How It Was Done", and "Vanishing Underground" have lots of ominous drumbeats and strings, probably to represent Sherlock's return from the dead. It also matches up with the confusion and mystery of Sherlock's death and resurrection. What really happened, anyway?
One song I really liked is the "Waltz for John and Mary". I was moved watching the scene on the television show. Sherlock may not admit it, but composing the wedding dance for John and Mary was really sweet. We get to hear the gentle tunes of Sherlock's violin. It's a very poignant melody. It's also Sherlock's (temporary) farewell to the couple. It's a refreshing tune after the previous melodic songs. It was really very beautiful.
The song "Appledore" really captures all the strange things that went down at the facility. We discover Magnussen doesn't actually have a vault. Sherlock shoots him down. The song is full of the twists and turns that happened in the story. It made me feel confused just listening to it. The soundtrack was really good overall. Just the first five songs all sounded the same to me but I understand the connecting theme. The song for John's Stag party was almost a comic relief before we get the beautiful violin waltz. I give this OST two thumbs up! It's definitely worth checking out.