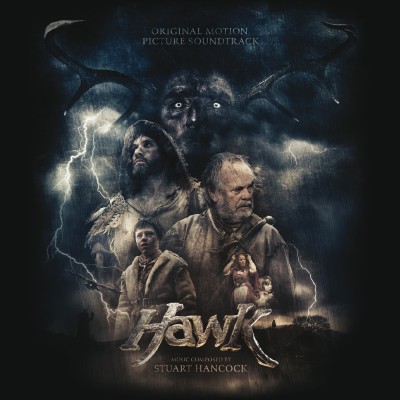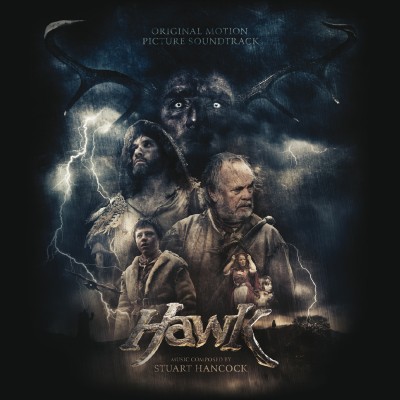 Soundtrack: Hawk
Composer: Stuart Hancock
Label: Moviescore Media
Release Date: April 5, 2011
Listening to Stuart Hancock's soundtrack, you'd never guess that the corresponding film, Hawk, was a short film with a small budget. Its gorgeous orchestral and choral score brings to mind the music from well-known feature films like the Harry Potter and The Lord of the Rings franchises and holds its own very well in comparison to such giants. The film is truly a Welsh fantasy: directed by Welshman Michael McMahon, the story is based on tales from Welsh folklore, stars Welsh actor Philip Madoc, and was filmed in the mountains of north Wales. In an attempt to make it as much of a home-grown product as possible, the film's production team also enlisted the talents of award-winning Welsh choir Serendipity and harpist Catrin Finch for the soundtrack. The orchestral parts, on the other hand, were recorded by the definitely non-Welsh but still excellent Bratislav Symphony. The film premiered last month in the UK, but no word on whether or not it will cross the pond.
The score as a whole is very reminiscent to me of Howard Shore's music for the Lord of the Rings movies — lush orchestrations, very dramatic, and tending often towards the dark side of fantasy. The choral parts serve to enhance the sense of familiarity, although Serendipity is singing not in Elvish but in medieval Welsh, with texts taken from 6th century Welsh poet Taliesin. I really enjoyed hearing the choir as well as the pure, lovely voice of solo soprano Anna Snow of the British vocal trio Juice.
Two tracks I particularly enjoyed were number 2, "The Little Hunter," which has a particularly Harry Potter-esque sound to it, and number 13, "The Rising Soul," which corresponds with the closing credits and builds to a wonderfully satisfying musical climax before fading into nothingness. Track 14 is a bonus track, a Welsh legend as narrated by Philip Madoc. It was interesting, but all too short — when it ended, I still had a sense of not knowing really what happened and wanted to hear the rest of the story. I don't think I would have missed it if it had not been included, especially with no other background as to how it relates to the film's story. The only other thing I could wish for would be liner notes with a translation of the Welsh texts, and I don't know if such a thing will be included in the soundtrack release or not.
If you enjoy fantasy film scores, particularly The Lord of the Rings, then you will also enjoy this short gem of a soundtrack. Hancock has done a wonderful job with it and I certainly hope to see him move over from TV, short film, and documentary scores to feature film scores in the very near future.
Track Listing:
"Flight of the Hawk" (3:12)
"The Little Hunter" (2:54)
"Rowan and Taid" (1:42)
"Yn annwfyn y diwyth (The Peace of the Underworld)" (3:37)
"Journey Into the Underworld" (2:52)
"The Burial" (1:43)
"Blood Must Be Repaid" (2:09)
"A Hunter of My Own" (1:26)
"Torrit Mynudawl (The Wild Hunt)" (4:56)
"Wrth war wrth wrys (The Savage Dawn)" (3:03)
"Revelations" (1:28)
"The Seed Falls" (1:47)
"The Rising Soul (End Credits)" (3:21)
"The Legend of Pwyll, Prince of Dyfed" (3:47)
Rating: 4 / 5 Stars