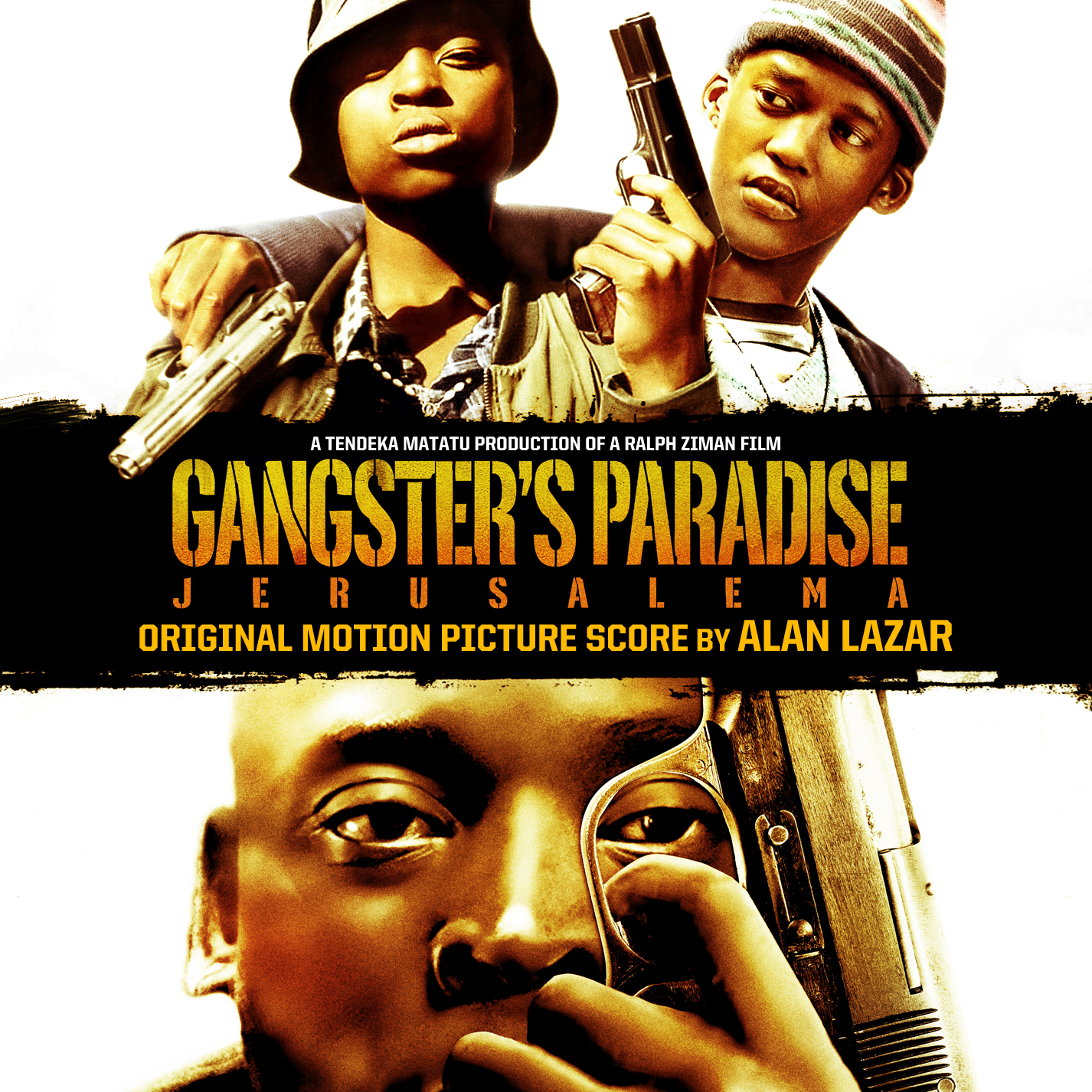 Soundtrack: Gangster's Paradise: Jerusalema
Composer: Alan Lazar
Label: Lakeshore Records
Release Date: June 22, 2010
Gangster's Paradise: Jerusalema is a South African film chronicling the life of a crime boss in Johannesburg in the 1990s. Written & directed by Ralph Ziman, himself a native of Johannesburg, the movie follows Lucky Kunene's life growing up amid poverty & corruption in Johannesburg, and follows his rise out of the slums to the good life.
Using violence and coercion, Lucky takes buildings by force from their owners, creating the fortune he always dreamed of having as a kid and making a name for himself in Johannesburg's criminal underground. The movie stars Rapulana Seiphemo as Lucky Kunene, and several other actors in the movie were also in District 9 (Robert Hobbs, Kenneth Nkosi, Eugene Khumbanyiwa, and Louise Saint-Claire).
The score for Jerusalema was composed by Alan Lazar, a South African film and TV composer. I was initially a little worried about the music being rap or hip-hop (just after hearing the title), but after I read about the movie and listened to the music, I discovered it absolutely is not. The score consists of 31 tracks, so it's a long one — but I'd say two-thirds of the tracks are under two minutes long, with some even being under a minute, making the total album length only 55 minutes.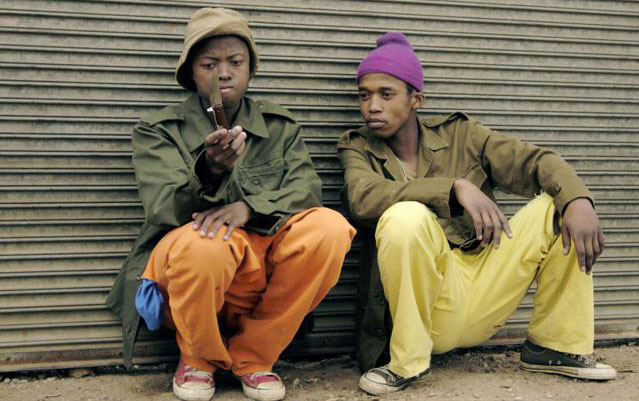 The overall sound of the music is quite heavy on percussion with some vocals/chanting thrown in — very "African" sounding, and I only put that in quotation marks because I don't want to presume to know what real African music sounds like. However, with a South African director and composer, I am assuming it is authentic.
I like a lot of world music and have listened to some African music before, and this is very similar. It's very unlike other score music I've listened to before, but I really like it. There isn't any unifying melody or theme throughout the music, and to me it sounds like a collection of musically similar but not melodically connected tracks. Along with the percussion and beats there are some wind and other instruments that make for a really rich sound to the album.
It's difficult with some of the very short tracks ("Resisting Nazareth" (0:24), "Reflection" (0:41), "A Lot to Lose" (0:39), just to list a few) to get a feel for what kind of scene or emotion might be behind it, and I'm sure the shorter bits are probably used several times at different points of the movie. There are a few longer tracks ( "Two Heroes" (4:07), "Are You In" (5:45), and "Jerusalema [Long Version]" (3:08), but most are an average of one and a half to two minutes long.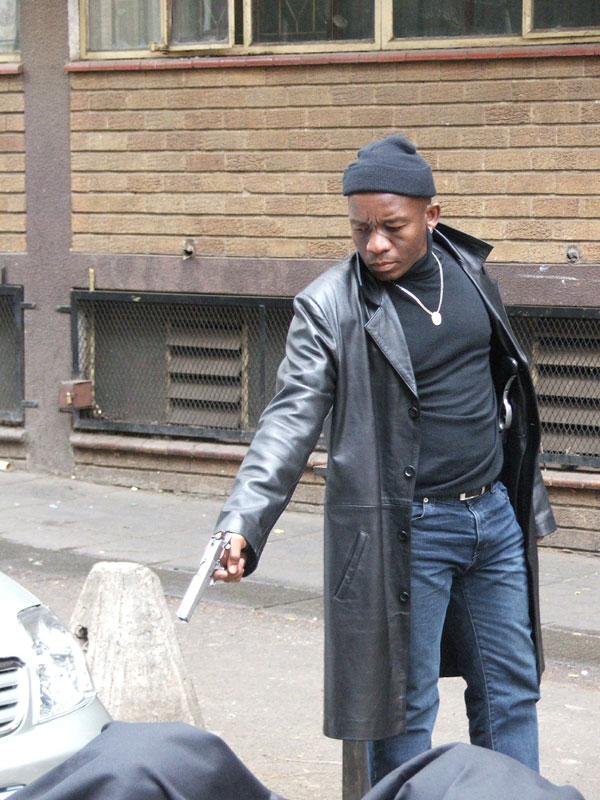 Track 7, "Jerusalema", and track 31, "Jerusalema (Long Version)" are two versions of a nice vocal track. According to Wikipedia, "Jerusalema" is an African hymn and is used throughout the movie. I couldn't begin to tell you what it means or what's being sung, but it has some really nice harmonies and a catchy tune that will get stuck in your head. It's the only spot in the soundtrack I noticed a piano in the music.
The long version of "Jerusalema" ends the album and sounds like a good candidate for being the end credits piece. This was a really enjoyable album for me to listen to because of the uniqueness and character of the music. The movie looks interesting too, only because it's based on a true story (I feel there have been many other movies made with this general theme?). If you're a fan of world or African music, you will definitely like this soundtrack and I highly recommend giving it a listen.
Track Listing:
"Two Heroes" (4:07)
"Resisting Nazareth" (0:24)
"Guns" (1:10)
"Armored Car Robbery" (3:59)
"Are You In?" (5:45)
"Sniper" (1:42)
"Jerusalema" (1:13)
"Reflection" (0:41)
"Lucky and Nomsa" (1:20)
"Taxi Thieves" (1:46)
"Find Me a Gang" (1:11)
"The Return of Nazareth" (1:30)
"Cleaning Up" (1:33)
"Santos Ribeiro" (1:55)
"Lucky Meets Leah" (2:04)
"Josh Is Rescued" (1:02)
"Shot Them like Dogs" (1:23)
"Top Star" (2:48)
"First Arrest" (1:25)
"Swapping the Papers" (1:06)
"Lucky Is Free" (1:01)
"Nazareth Drug Bust" (2:19)
"Josh Escapes" (1:30)
"Josh Is Dead" (1:31)
"A Lot to Lose" (0:39)
"Zakes Is Dead (Approaching the Club)" (1:18)
"Roof Confrontation" (1:32)
"Khulule" (2:10)
"You'll Never Win This War" (0:50)
"Psalm" (1:39)
"Jerusalema (Long Version)" (3:08)
Rating: 5 / 5 Stars