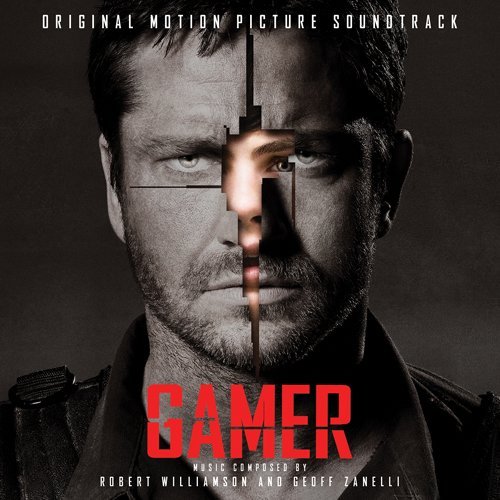 Soundtrack: Gamer
Composer: Robert Williamson & Geoff Zaneli
Label: Lakeshore Records
Release Date: September 8, 2009
Having seen Gamer in theaters prior to listening to the movie's soundtrack sans images, I didn't expect much from the collection. After making my way through the twenty-three tracks included on the disc I have to admit that I was a bit surprised, although not at all impressed.
The Gamer soundtrack opens with Marilyn Manson's cover of the well-known Eurythmics song "Sweet Dreams (Are Made of This)". Although I'm not a Manson fan, I'm very impressed with his rendition of this song, which is much slower and more breathy, although still just as full of life as the original sung by Annie Lennox. Considering how many times this particular song has been covered or otherwise appropriated by other artists, it's amazing how fresh Manson's version feels. "Sweet Dreams (Are Made of This)" is followed by a song that virtually every listener will recognize: "The Bad Touch" by The Bloodhound Gang ("You and me, baby, ain't nothin' but mammals/So let's do it like they do on the Discovery Channel").
The only other song on the Gamer soundtrack that has lyrics is the last song on the disc, a medley sung by Sammy Davis Jr. titled "Medley: I've Got You Under My Skin/Big Bad John/Night and Day." Those listeners who have seen the film will recognize the song immediately as the one that Michael C. Hall (Dexter) lip-syncs towards the end of the movie. It's a well put-together medley capable of standing alone; however, its inclusion on the Gamer soundtrack (although justified by its inclusion in the movie) contributes to the haphazard nature of the collection. With twenty tracks composed by Robert Williamson and Geoff Zaneli, a cover by Marilyn Manson, a Sammy Davis, Jr. medley and The Bloodhound Gang's "The Bad Touch," the Gamer soundtrack seems more like a nightmare than "Sweet Dreams."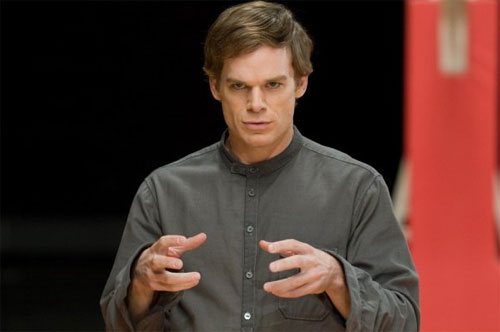 The Gamer soundtrack is an eclectic compilation of new compositions and old "classics" that will leave listeners scratching their heads. Whether the collection works for the film is a discussion for another forum; however, it does seem fitting that such a mediocre soundtrack accompanies a highly forgettable movie like Gamer. Both the Gamer movie and soundtrack had the potential to be something that stood out from the other action features released this year, but unfortunately both failed to do so. Had the production team chosen to go the way of Watchmen with the movie's soundtrack — mixing and matching between the old and new, the familiar and unsettling — the result would've been much more interesting. As it stands, I wouldn't recommend spending the money on this particular soundtrack unless, for some reason, you really enjoyed the movie.
Rating: 2.5 / 5 Stars
Track Listing:
1. Marilyn Manson – "Sweet Dreams (Are Made Of This)" (4:53)
2. The Bloodhound Gang – "The Bad Touch" (4:20)
3. "Deathmatch" (3:14)
4. "Society" (0:42)
5. "Slayers" (0:39)
6. "Kable's New Ride" (2:19)
7. "The Prison Yard" (1:39)
8. "Upgrades" (3:14)
9. "Target Practice" (4:22)
10. "Gina Parker Smith" (0:27)
11. "Simon's House" (2:56)
12. "Turn Me Loose" (1:50)
13. "You Have To Escape" (2:17)
14. "Kable Is Gone" (0:56)
15. "Dress Up Doll" (0:41)
16. "Humanz" (1:55)
17. "The Thorax Bar" (1:53)
18. "Kable Rescues Angie" (1:19)
19. "Blood Ball" (2:05)
20. "Interrogating Simon" (2:42)
21. "Kable Vs. Castle" (2:53)
22. "I Think It, You Do It" (4:38)
23. Sammy Davis, Jr. – "Medley: I've Got You Under My Skin/Big Bad John/Night And Day" (6:32)