Ah, SyFy Original Movies… they're colossal wastes of film but they suck you in, like the train wreck so horrific you just can't tear your eyes away from it. Some might even say that they're so bad they're good. They fall into a few categories: you have your natural disasters of epic proportions, your aliens, and by far the largest group, your creatures, ranging from the mythical to the real animals gone horribly wrong. The things they all have in common, however, are bad CGI monsters, outlandish plots and, not infrequently, the well-known actors to star in them. You know, the ones that make you say to yourself, "Gosh, he/she must have been really hungry to be in that movie!" Since it's Cryptozoology Month here at Fandomania, however, we will limit our focus to just five films involving cryptids and some actors who must have been very hungry indeed.
5. Niall Matter in Beyond Loch Ness (2008)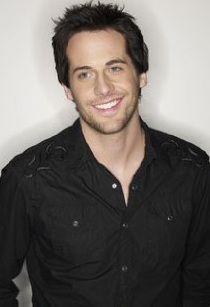 Despite a recurring role on Eureka as the town's favorite brilliant scoundrel, Zane, Niall Matter must have needed a little extra cash in 2008 when he co-starred with Nessie in Beyond Loch Ness. He plays the guide hired by a cryptozoologist who has come to search for the Loch Ness Monster in Lake Superior.
4. Ed Quinn and William B. Davis in Behemoth (2011)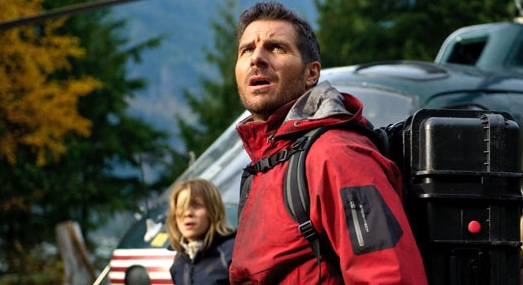 Next up we have another Eureka alum and a favorite baddie from the X-Files days. Since leaving his role as Nathan Stark on Eureka, times must have gotten hard for Ed Quinn, and I guess William B. Davis must need some extra dough to keep up his several-packs-a-day habit. They appear alongside a giant underground beast that wakes up and causes earthquakes and other seismic havoc, threatening the peaceful mountain town where crazy professor William Walsh (Davis) and his son Thomas (Quinn) live. I actually watched this one — there was absolutely nothing else on TV that night, I assure you.
3. Lance Henrikson in Abominable (2006)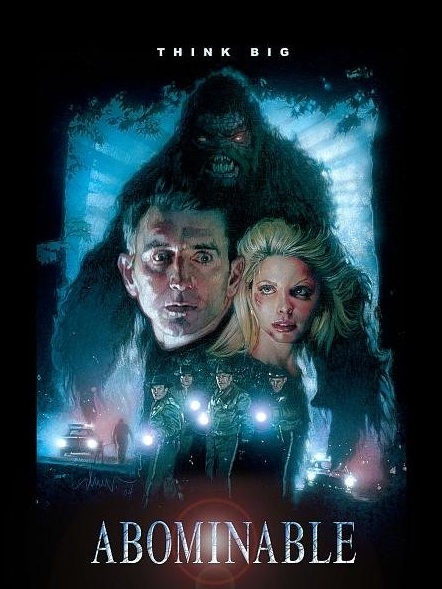 A man recovering from a climbing accident is trapped in a mountain cabin when Bigfoot attacks — oh no! Whatever shall we do? It was a long road for Henrikson to get from Alien to being billed in the middle of the cast list of a SyFy movie. Let's hope the many things he's done in the five years since have allowed him to get back on his feet.
2. Sean Patrick Flanery in Mongolian Death Worm (2010)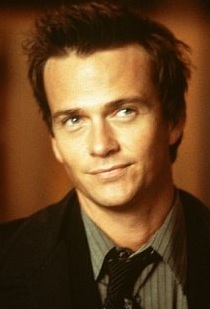 Actually, I really only included this one because it has a way cool name. Did you know that there is actually a cryptid known as the Mongolian Death Worm? Seriously! You can read about it here. I also mention Flanery because his name crops up more than once in the rolls of SyFy movies, including the 2007 star vehicle Kaw, where he must face down demonic ravens or something like that.
1. John Rhys-Davies in Chupacabra: Dark Seas (2005)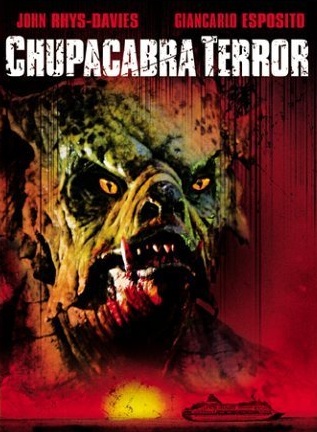 You wouldn't think good acting jobs would be so hard to come by for someone with such illustrious roles as Indiana Jones's Egyptian friend Sallah and Tolkien's brave dwarf Gimli to his credit. But alas, times must have gotten hard after The Lord of the Rings movies wrapped. Following this small-screen gem, Rhys-Davies went on to participate in a number of other SyFy original movies. Someone give this guy a real movie role, please!
---
There are so many great actors with so many bad CGI co-stars in so many SyFy movies. The list could go on and on and on, but I had to draw the line somewhere, thus the somewhat narrow focus. If I have left out your favorite, feel free to share it in the comments!