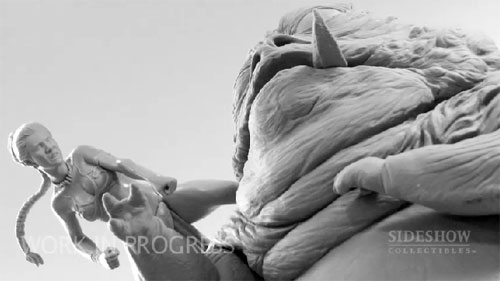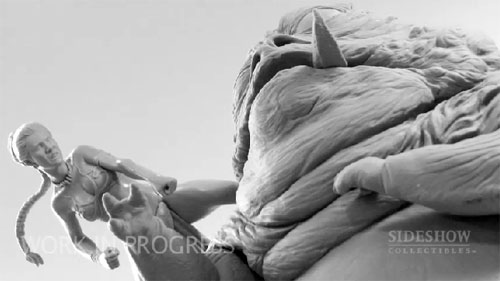 This holiday season, Sideshow Collectibles ran a 12 Days of Sideshow feature, unveiling a new video that would preview an upcoming collectible every day from December 24 through January 4. The final video debuted today, and here's the full rundown of everything they've announced:
Indiana Jones: Mola Ram Premium Format Figure
Disney: Cernabog Premium Format Figure
Marvel: Bullseye Comiquette
Star Wars: Yoda Vs Darth Sidious Diorama
Buffy the Vampire Slayer: Buffy Maquette
Star Wars: Aurra Sing Premium Format Figure
Friday the 13th: Interpretive Jason Statue
Disney: Maleficent Premium Format Figure
Lord of the Rings: Gandalf the Gray Premium Format Figure
Conan: Conan Diorama
Star Wars: Slave Leia Vs Jabba the Hutt Diorama
Marvel: Carnage Comiquette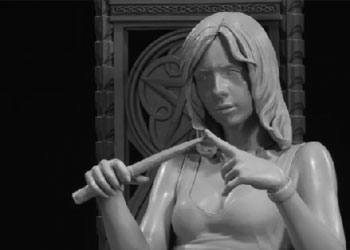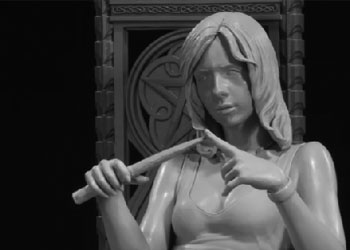 There are some really cool offerings in these announcements, including the first Buffy collectible Sideshow has made in a long, long time. If this new statue, depicting Season 1 Buffy reclining with Mr. Pointy on an ornate throne, is successful, we can look forward to a whole new line of Buffyverse statues.
You can check out all the videos on Sideshow's website: Link