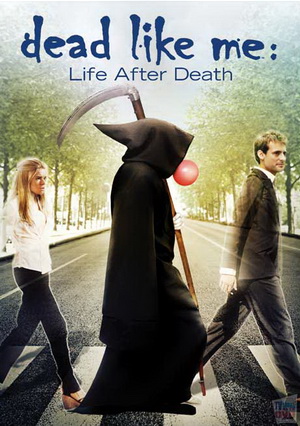 Starring: Ellen Muth, Callum Blue, Jasmine Guy, Sarah Wynter, Cynthia Stevenson, Britt McKillip, Christine Willes, and Henry Ian Cusick
Directed by Stephen Herek
Based on the television series created by Bryan Fuller
SYNOPSIS: It's been five years since Georgia "George" Lass was hit by a falling toilet seat and subsequently become a Grim Reaper. As the years went by, George became very comfortable in her life after death with work and her reaping. Suddenly George and her fellow reapers Mason, Roxy, and Daisy, experience a drastic change when they learn that their boss Rube has crossed over, and now they have to adjust to their new boss Cameron, a wealthy man with a seductive casual attitude that charms all the reapers and winds up throwing their reaping routine into upheaval.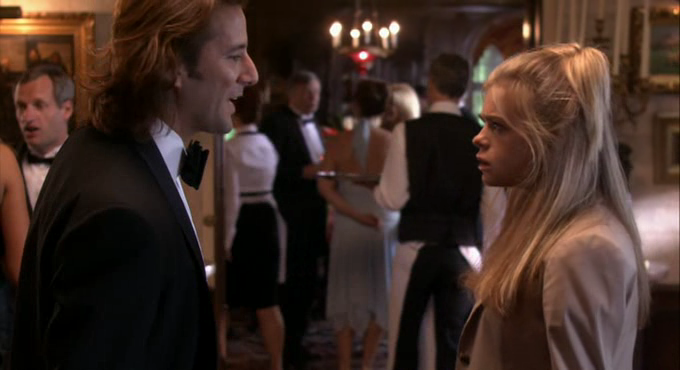 ANALYSIS: I have to admit that this is a great time in pop culture when the fans have an amazing power to bring back TV shows long dead. The best example, of course, is Serenity. Despite the meager box office, the fan base turned the film into a cult smash and in turn enhanced the Firefly / Serenity fan base twenty-fold. After that, we're hearing about continuations of great shows that never got the spotlight they deserved. There's talk about a new movie of Arrested Development, and we're being promised a film adaptation of another Bryan Fuller masterpiece, Pushing Daisies. And now we have been treated to the return of Dead Like Me.
Dead Like Me is a beautiful dramadey series about the way death affects the way we live our lives. It's very fitting that the protagonist of the series is a stubborn, immature post grad who feels totally jaded towards life. The show was discontinued after its second season, but it ended with George finally able to move on and embrace her life after death, while her family does the same. Now it's five years later, and it is very commendable that the writers didn't want to pick up the characters right after the end of the series. Instead they actually evolved the characters in the five year absence. Now George is refreshingly adult, she's more responsible, and in spite of that still retains the charm that made her character so endearing.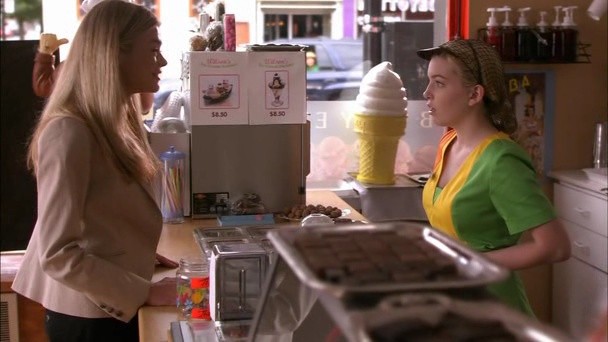 It's this new responsible demeanor that makes this new story work. With the arrival of their easygoing new boss, the veteran reapers find themselves experimenting with their abilities as reapers. Daisy uses her boss' connections to improve her acting career and as a result ignores her duties. Mason finds himself exploiting his deceased nature for financial gain. The one that actually freaked me out (as a fan) was seeing the consistently mature and responsible Roxy thinking that the rules change with a new boss. Soon she's actually trying to save the lives of her reap, forgetting that there are indeed dire consequences. This doesn't mean George is the only one not tempted by the recent changes. As it turns out, her recent reap crosses her path with her sister Reggie. No longer is Reggie the bookish emo child. Reggie is not-so-confidently stepping into her womanhood, and has entered into a doomed relationship with George's latest reap.
One of the rewarding aspects of this film for the fans is finally getting a suitable payoff for the fans. We knew that George could never interact with her family again. It was painful seeing George tickle with the temptation but knowing deep down that she could never go back. Now her reunion with her sister is more out of necessity. The resolution of this story is wrapped up in an invariably satisfying fashion. Joy, George's mother, already seems to have moved on from her troubles, and actually seems a happier person. Joy's presence in the film is more of a given to give Reggie another person to confide in. The show's ending still left this sense of unfinished business with Reggie, and to that end this film is mission accomplished.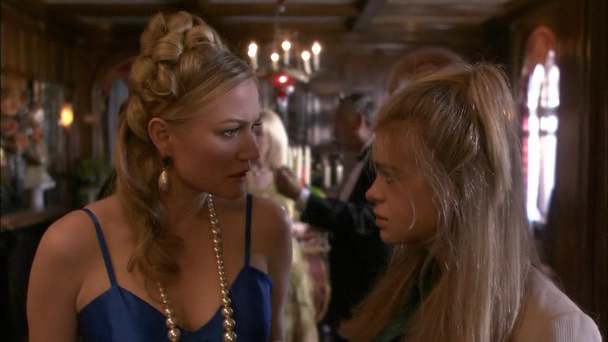 Stephen Herek (Bill & Ted's Excellent Adventure) has the duty of bringing Dead Like Me to a more cinematic
scale, and he confidently mixes the look of the show with a touch of American Beauty. On the whole, however, he still plays it a bit too safely. There are times when it does feel more like an episode of the series than a movie. At least with Serenity, Joss Whedon took total advantage of bringing the show to a grander scale. Here the story still feels contained within the sphere of the concept of the series. Personally, that's fine. Dead Like Me was always meant to be a TV series. A TV movie is as far as it should go.
The changes in cast are regrettable but fortunately never interfere with a fan's enjoyment of the film. Sarah Wynter is passable as Daisy Adair, especially given that the original (Daisy Laura Harris) played Sarah Wynter's sister in season two of 24. Nevertheless one still hopes that if they make another film Harris can resume her duties. The continuation of Dead Like Me does indeed feel strange without the presence of Rube, the reapers' boss, played with patriarchal perfection by Mandy Patinkin. Fortunately the writers were extremely sharp and made the change from boss to boss a part of the plot, thus making it easier to not have to compare one to the other. Meanwhile the returning cast is still as fantastic as ever, and Ellen Muth still owns every second of the show with her singular cynical wit.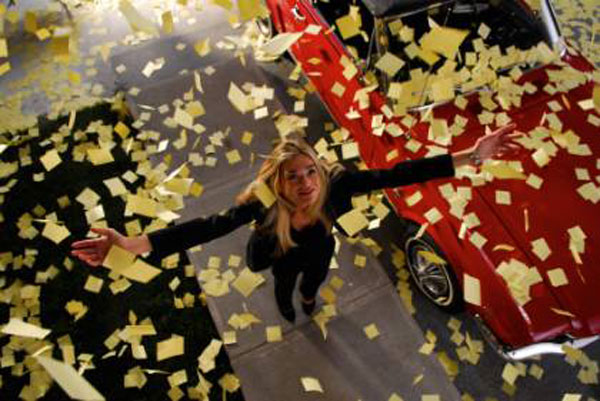 You just can't keep a good show down, even if it doesn't seem to be very accommodating for newcomers. That's okay, though, because making a film based on a TV show you love leaves you feeling like it's made just for you.
ESSENTIALLY: Fans-only territory, which will temporarily fill the void left by a great show.