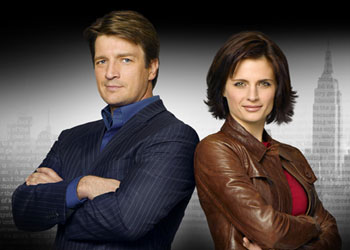 Last week, ABC debuted the new Nathan Fillion-driven mytery dramaedy Castle, and I loved every minute of it. The second episode aired this week, possibly tempering my enthusiasm a little.
In "Nanny McDead," Castle and Beckett investigated the murder of a babysitter in an apartment building positively brimming with scandal and suspects. An old lady finds the victim bludgeoned with a bottle of bleach and stuffed into a dryer in the building's laundry room basement. The investigation roams from the family of the child the nanny was watching to their neighbors to her ex-boyfriend to a second nanny working in the building. It's all a big puzzle of sex and lies that is neatly solved before the closing credits.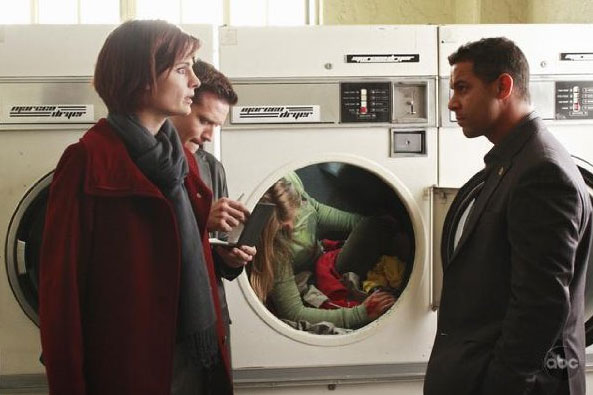 My problem with this week's episode isn't that it's a bad hour of TV. Quite the contrary, it's a completely serviceable murder mystery with some humor and snark thrown in. Perhaps a bit too serviceable, actually, as it didn't feel quite as unique as the pilot episode did. Several times I felt like I could have been watching Bones or nearly any other guy-girl procedural series. I think the big difference between the first episode ("Flowers For Your Grave") and this one is the way Nathan Fillion was used. The first episode milked his charmingly brilliant jackassery for all it was worth, and we got to see a lot of his world as a writer. That was largely missing from "Nanny McDead." Stana Katic and the rest of the cast are interesting and fun to watch, but let's face it: Fillion is the big draw to the show. The writers should be giving him plenty of opportunities to ham up Rick Castle's celebrity, and that was a missing element this week.
A few other tidbits did bother me. This week the police, Beckett excluded, came across as lazy and incompetent buffoons. I don't even know how many times supposedly professional detectives brushed off potential evidence or dismissed possible suspects until Beckett or Castle set them straight. I get that these two are the dynamic duo of the show, but give the rest of the cops at least a little bit of common sense.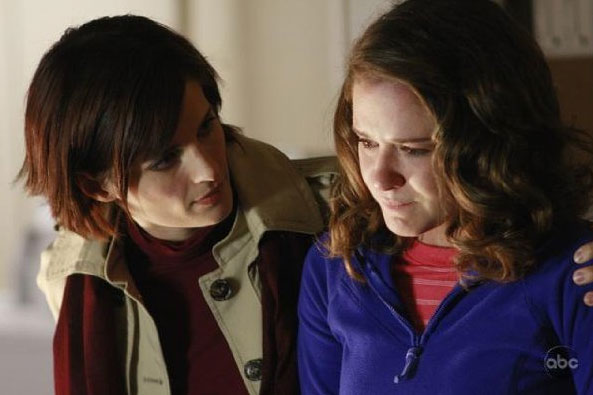 The dialogue was a little less sharp this time around as well. I came close to facepalming a couple of times, and I literally laughed out loud through the climactic "you dun it" scene when a certain character explains why the nanny was put into the dryer in the first place. The closing scene got a big ol' eyeroll from me as well, again due to some unfortunately hamfisted dialogue.
Does this turn me against Castle altogether? Heck, no. I love the premise of the series, and I think Nathan Fillion and Stana Katic are perfectly suited to their Moonlighting-esque partnership. I get the feeling that Castle could be a very episodic series without a major plot arc tying the seasons together. I'm hoping for some sort of interesting continuity, though, because I admittedly am a sucker for serialized TV above standalone episodes. I have high hopes for Castle and am more than willing to consider "Nanny McDead" a detour on what I hope is the show's road to greatness.