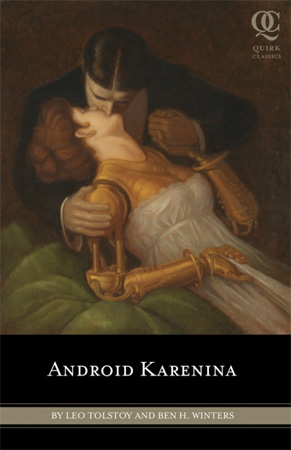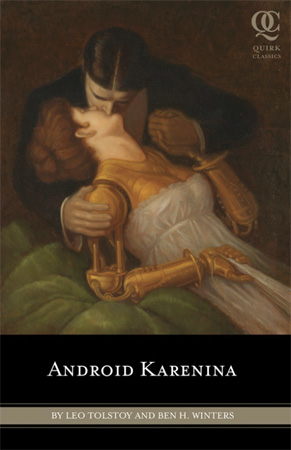 To celebrate the 100th anniversary of the passing of one of the greatest novelists of all time, Leo Tolstoy, author of Anna Karenina and War and Peace, Quirk Books and Android Karenina co-author Ben H. Winters are giving away three signed copies of the literary mash-up — and one lucky winner will receive a signed copy of Android Karenina, a signed poster, and the heavily annotated copy of Anna Karenina that Winters used to write the mash-up novel!
Entering the contest is simple enough: e-mail your own idea for a proposed Russian literature mash-up title (i.e., take any famous book from a great Russian writer like Tolstoy, Dostoyevsky, Nabokov, Chekhov, etc. and give it a Quirk Classics style title) to tolstoymashupcontest@gmail.com. Ben Winters will pick three runners-up to win signed copies of Android Karenina and his favorite entry will win the grand prize. In addition, Quirk Books also has a few autographed Android Karenina posters for tweeting Tolstoy lovers — all you have to do is Tweet about your favorite Tolstoy epic, making sure to mention @quirkbooks and use the hashtag #tolstoy. Three tweeters will be selected at random to receive a signed poster from Ben Winters, but you need to hurry because both of these contests end this Friday, December 3, 2010!
For more information on these contests, Android Karenina, or other Quirk Classics, visit Quirk Books' official web site. We look forward to seeing what creative titles you can come up with, and good luck!