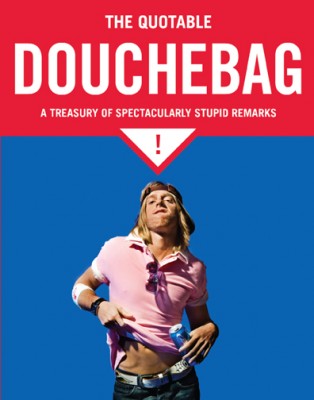 Whether or not you want to admit it, certain men often come to mind when you hear the word "douchebag":
Famous men…
Rich men…
Annoying men…
That guy you used to date a couple months ago… whoever.
Thanks to Margaret McGuire (Assistant Project Editor at Quirk Books), we now have a collection of the best (or worst?) quotations from some of the most resplendent douchebags of our time, including Fall Out Boy bassist and vocalist Pete Wentz, former President George W. Bush, retired boxer Mike Tyson and many, many more.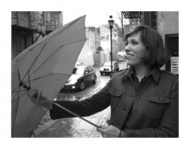 Margaret McGuire
Assistant Project Editor, Quirk Books
But what exactly IS a "douchebag," anyway? Don't worry, The Quotable Douchebag will help you to understand. According to McGuire, The Quotable Douchebag is more than just a compilation of outrageous and hilarious quotes from some of the best-known douchebags out there; as McGuire asserts in the book's introduction, The Quotable Douchebag is meant "to serve as an educational primer — a means for illustrating their arrogance, vanity, machismo, and cluelessness." In other words, if you don't know how to recognize a douchebag when you see one, then honey, this book is for you!
Complete with photos of many of those unfortunately souls included within its pages, The Quotable Douchebag is a great book to have on hand for parties, girls' nights, or even as a tool for cheering yourself up after a particularly bad day. Be careful where you read this book — I decided to peruse McGuire's collection while on a plane and ended up getting some very interesting looks from the passengers around me every time I burst into fits of laughter (which was often).
A few of my personal favorites from The Quotable Douchebag include:
"There are many dying children out there whose last wish it is to meet me."  – David Hasselhoff
"I resent your insinuendos."  – Richard Daly, Democratic mayor of Chicago
"Do you know why God created woman? Because sheep can't type."  – Kenneth Armbrister, Democratic senator from Texas
For more information about or to purchase a copy of The Quotable Douchebag: A Treasury of Spectacularly Stupid Remarks, head over to Quirk Books's Official web site. More information about Quirk Books can also be found there, or visit Quirk on Facebook.