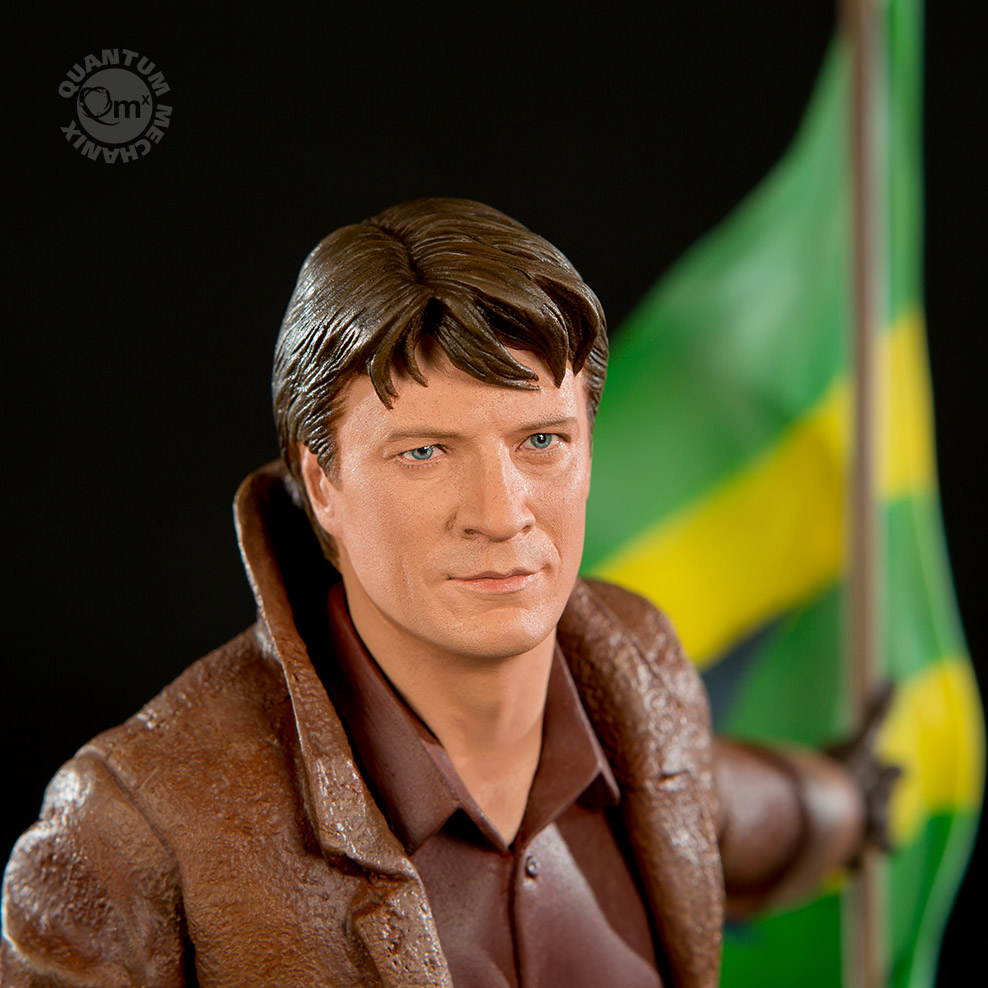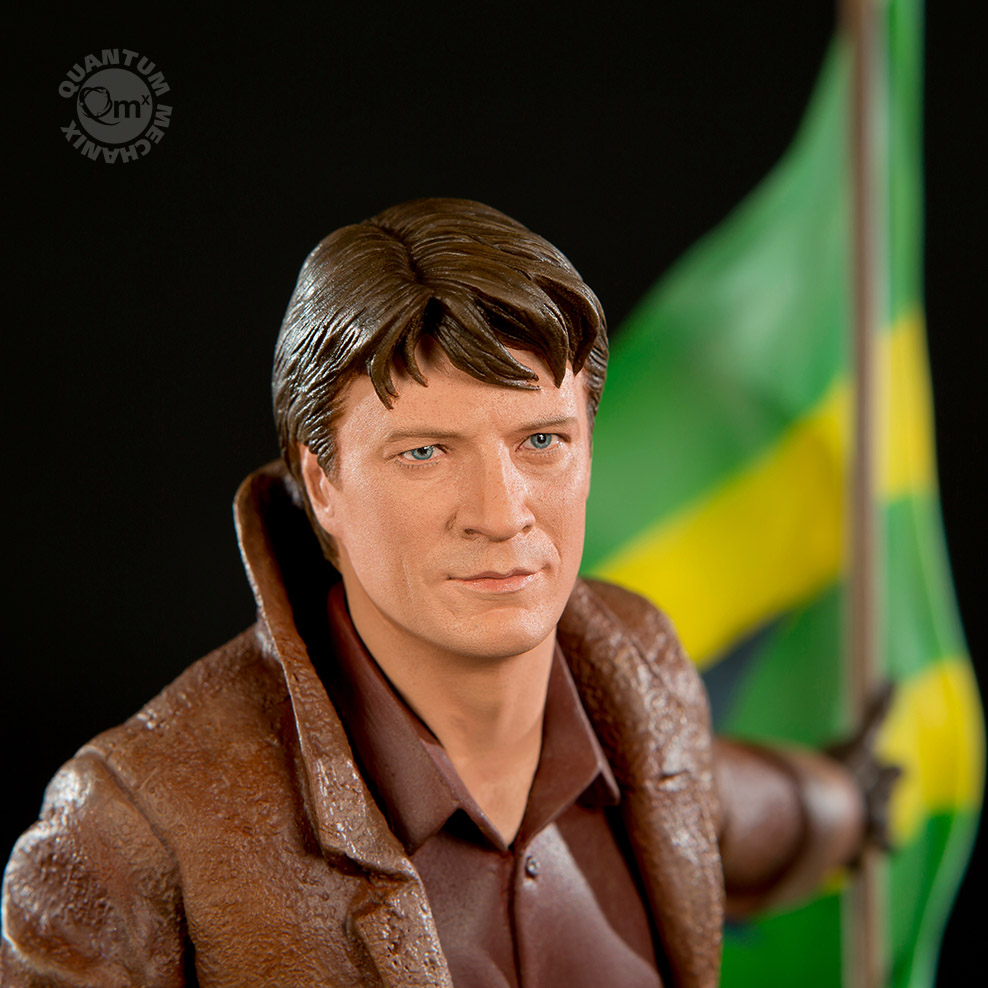 Listen up, Browncoats! Your patron saint is now immortalized in 17 inches of solid polystone, and he's limited to just 1000 pieces worldwide. Those are the specs for Quantum Mechanix's upcoming Malcolm Reynolds statue, featuring the Firefly captain in action with the Independents' Flag flying behind him. Here's the full information from QMx, along with some photos of this awesome collectible:
May have been the losing side. Still not convinced it was the wrong one.
– Capt. Malcolm Reynolds

Standing defiant in the face of inevitable defeat, pistol at the ready and gripping the tattered banner of the Independents, this is how we imagine Sergeant Malcolm Reynolds at the height of the Battle of Serenity Valley. It's a battle that would come to symbolize a great sacrifice for Independent forces and a conflict that Sargent Reynolds would never fully leave behind.

There's no greater subject for QMx's first Master Series 1:6 scale statue than Firefly's Captain Mal at this seminal moment. Every detail has been reproduced with exacting fidelity, from his trademark Moses Brothers sidearm to the brass buckles on his brown suede duster.
Particular attention was paid to Mal's face to match the structure, skin tone, hair color, and blue eyes of actor Nathan Fillion.

Our Master Series statues combine the precision of digital modeling with old-school hand sculpting. For the Malcolm Reynolds:

Artist Alejandro Pereria created the body, costume and props, meticulously re-creating each element in a digital model.
Trevor Grove, one of the foremost portrait sculptors in the world today, created Mal's head in clay, capturing both his look and his personality in that way only hand-sculpting can do.

The result is the best, most-detailed 3-D re-creation of Malcolm Reynolds ever done — an elite-format statue we're proud to offer.

The Malcolm Reynolds 1:6 Scale Master Series Statue measures 17 inches tall, including the 11.5 inch x 9 inch base diorama, and weighs more than 6 pounds. Cast in solid polystone, each statue is hand painted and comes with a certificate of authenticity.

Offered at $249.95 in an edition of only 1,000 pieces, the Malcolm Reynolds 1:6 Scale Master Series Statue is sure to become a treasured showpiece.

Estimated shipping Late Q2, 2014
QMx is well known to Firefly fans for their previous Little Damn Heroes releases, among other great collectibles. The Mal statue is now up for preorder online and probably will sell out, given its limited nature and its inherent shininess.