This time last year I'd seen none of the movies nominated for the Best Picture Oscar because I didn't care about a tiger in a boat or a story about an older couple in love — was Amour the live-action Up? Now it's time to step out of the past and get to this year's nominees. I'm ahead of myself, having seen one of the following films, but I hated it and it's likely it won't skew how I feel about it when it comes to judging it only by its trailer. Yes, we're going to go through the nine Best Picture nominees and judge them solely on their two- to two-and-a-half-minute trailers. From the hustlers to the buyers to the old timers, let's get started.
American Hustle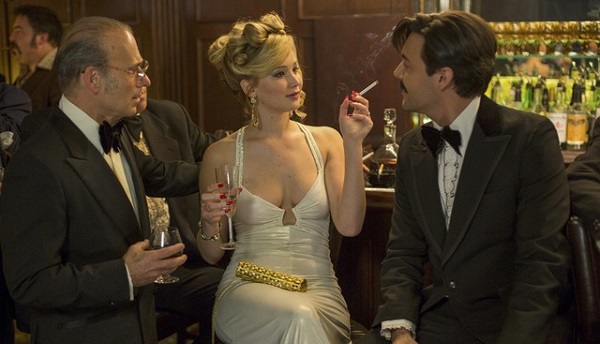 Trailer Rundown: This movie has a lot of people I've heard of but don't personally follow. It's likely it did well based on each actor's fan base. It's clearly from the '70s based on the hair and plunging necklines. If Bradley Cooper and Batman didn't have different hairstyles, I would've confused who was who. I'm not sure if this movie's about money or Studio 54.
Will I Ever See It? I don't even think a free Redbox rental would be worth this.
Chances of Winning: This seems like a movie that scores a Golden Popcorn at the MTV Movie Awards, not the Oscars.
Captain Phillips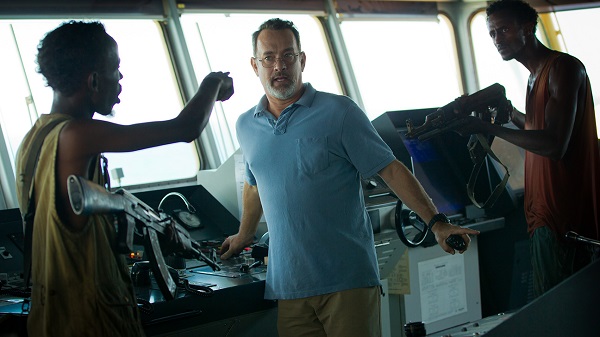 Trailer Rundown: You know whenever it starts with "Based on a true story…" shit is about to get real. Tom Hanks's boat gets hijacked by pirates and gives himself to them? Oh my lord, Woody cannot die; I repeat, Forrest Gump cannot die. This movie has a lot of action and it being Tom Hanks, you're just that much more distraught by the events.
Will I Ever See It? Most definitely, I actually think I can rent it soon.
Chances of Winning: Slim, sorry Hanks.
Dallas Buyers Club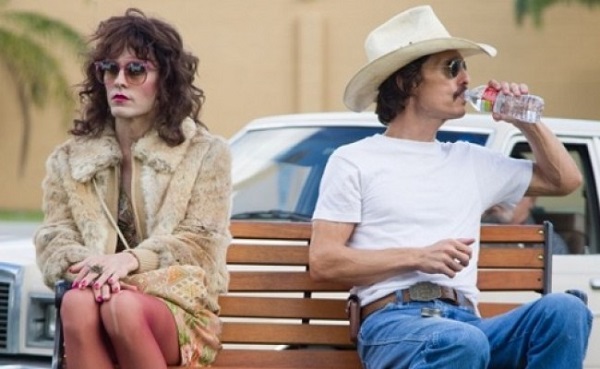 Trailer Rundown: Alright, alright, alright — Matthew McConaughey is in a rodeo and contracts HIV, and then he becomes a gangster to make sure people get their meds. Jordan Catalano plays a pretty lady and it seems like he and McConaughey are become BFFs.
Will I Ever See It? Yes, mainly because I think I've been hearing about this movie for a long time and it's on the top my "must watch" list.
Chances of Winning: The lead actors have better chances than the movie does as a whole.
Gravity

Trailer Rundown: It's absolutely terrifying: Sandra Bullock in deep shit, in space.
Will I Ever See It? Unfortunately I did — I hated the story but loved the visual aspects.
Chances of Winning: Technical awards, yes. Best Picture, I hope not.
Her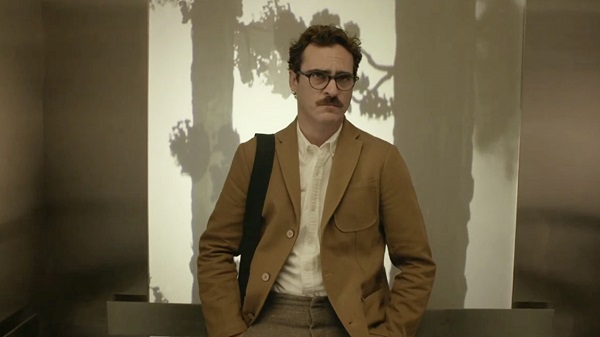 Trailer Rundown: At first it seems like some Apple commercial. Then you meet an anti-social guy who falls in love with his phone. In the year 2013, this is too relevant to life.
Will I Ever See It? Of course, I'm into the idea and interested to see how it plays out. Will he marry Her?
Chances of Winning: Sadly no, it's one of those movies that makes noise but not enough to get the gold.
Nebraska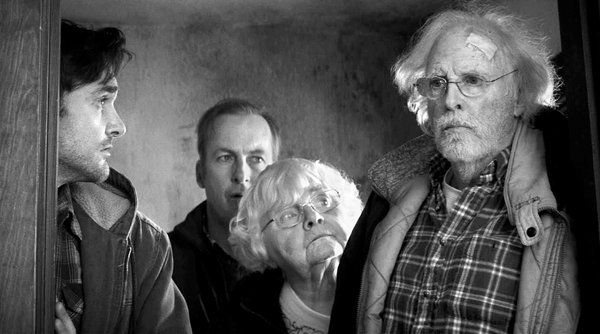 Trailer Rundown: Oh god, black and white. An old guy wins a million dollars and a guy from SNL is his son and wants to let his dad go claim it — even if it's crazy. Also, Buzz from Home Alone is one of the huge guys at the kitchen table. It doesn't seem like a sad movie, so why's it in black and white, to appear "deep?"
Will I Ever See It? I wanted to when I first saw the trailer, but now that I'm watching it again I don't think I'll seek it out. If it's on TV I'll check it out.
Chances of Winning: No… just no.
Philomena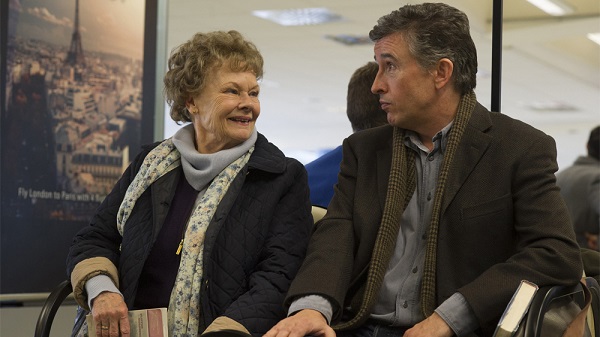 Trailer Rundown: A British lady is looking for her son who was taken away years ago. It seems like a washed up journalist takes on the story as she searches for her long lost kid in the US. An "unlikely friendship" spawns.
Will I Ever See It? Not even on TV.
Chances of Winning: None at all.
12 Years a Slave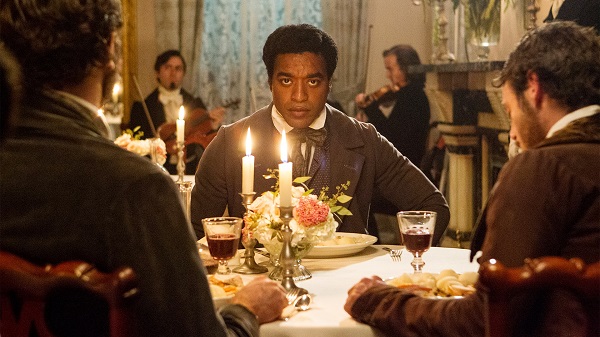 Trailer Rundown: A free black man was kidnapped and sold into slavery. It's a true story about a man named Solomon and stars big names like Brad Pitt, Michael Fassbender, and that dude from Sherlock. It also has Paul Dano — what?
Will I Ever See It? The story made me say yes, but Paul Dano made me say hell yes.
Chances of Winning: Very good, it's not only true but the most historical of the bunch. Modern history beat out Lincoln last year, so the Academy may lean towards 12 Years this year because of it.
The Wolf of Wall Street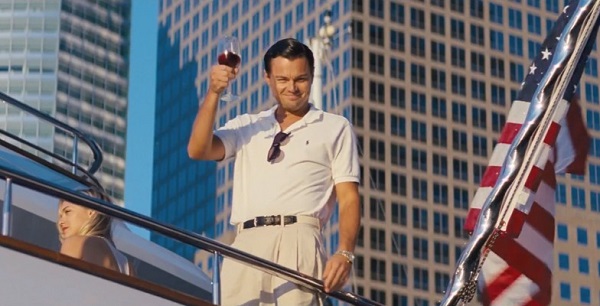 Trailer Rundown: There's something wrong with Jonah Hill's teeth. He works for Leonardo DiCaprio and it has to do with money, lots and lots of money. Illegal things go down and there's more money, ladies, money on ladies, and Leo laughs creepily.
Will I Ever See It? Maybe, this is a definite maybe. Will it be soon after it's out on DVD? Probably not.
Chances of Winning: Martin Scorsese and Leonardo DiCaprio, hmm. I mean Leo isn't lucky by himself but movies he's in do well. It wouldn't be surprising to see this one take out 12 Years.
12 Years a Slave
,
American Hustle
,
Captain Phillips
,
Dallas Buyers Club
,
gravity
,
Her
,
Lists
,
Nebraska
,
Oscars
,
Philomena
,
The Wolf of Wall Street