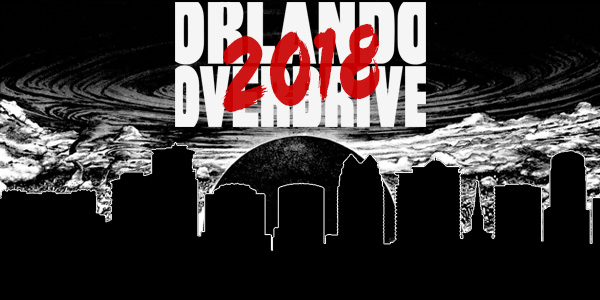 Hey, everybody! Popping my head back in to the writing game briefly to help promote the Orlando Overdrive. On April 14, 2018, nine geeky artists are playing sets at the Geek Easy. The performers include acts I've seen and some I haven't. I'm hoping to talk to several of them about appearing on the podcast in the future (I doubt we'll have time to chat while we're there), especially since so many have never been on before.
I suppose I should probably include a list of the performers, shouldn't I? Well, here you go: Mag.Lo, Under Polaris, Marc With a C, Geekapella, EyeQ, O_Super, Ben Briggs, Ivy Hollivana, and dj-Jo. I've missed Geekapella at, I believe, two different events, so I'm particularly excited to finally get to see them. Ivy Hollivana is new to me, but I like what I hear on Bandcamp so she should be cool, too. Under Polaris makes video game-inspired music. They don't have much music out there, but last year's Orlando Overdrive video is up on YouTube, and they also have a pretty cool original song over on Bandcamp. And dj-Jo remixes video game and anime music (well, I think that's what it is — I'll admit I don't know all of the names of the stuff on his albums that are on Spotify).
There will also be an independent game showcase which sounds really interesting. There's Jai-Alai Heroes, "A competitive couch-co-op game focused on the obscure sport of Jai-Alai." There will even be a tournament for the game. There's also Battle Gem Ponies in which the players "Command super-powered, shape-shifting ponies in this turn-based RPG Adventure." In Floppy and the Sleepy Planet (which is a great title!), you "Help Floppy the robo bunny find the broken pieces of his broken space ship, while discovering the hidden secrets of this strange alien world." And finally there's Steamhounds, "a multiplayer turn-based strategy game."
To RSVP on Facebook, go here, and to buy tickets (and for more information), check out the Ongaku Overdrive (the hosts of Orlando Overdrive) website. And if you're there, be sure to say "Hi" to me!