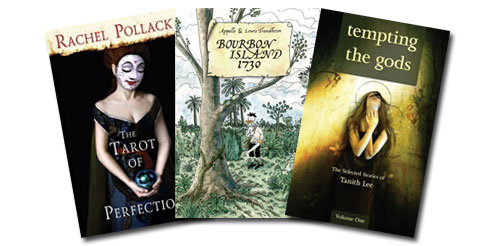 Here we are folks, the fourth and final installment of what you should be looking forward to seeing on the bookshelves in October.
1) Bourbon Island 1730 by Lewis Trondheim and Olivier Appollodorus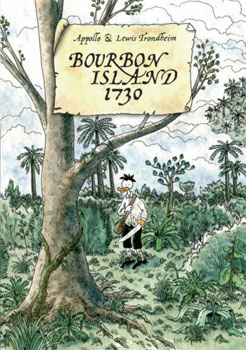 Bourbon Island is going to be released October 28th. It is 1730 when Raphael Pommeroy arrives in the West Indies with his ornithology professor. They're supposed to be in search of the almost-extinct dodo . . . but Raphael is quickly entranced with the piratical inhabitants of the island, becoming obsessed with their vision of a world where all people are free and equal, regardless of their skin color. Drama unfolds on Bourbon Island as all the inhabitants race to find the treasure secretly cached on their island – and reveal their inner selves in doing so.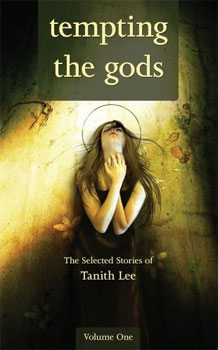 Tempting the Gods will be out on shelves October 29th. A short story collection by the award-winning author of The Birthgrave and The Silver Metal Lover, the first installment of a two-volume series.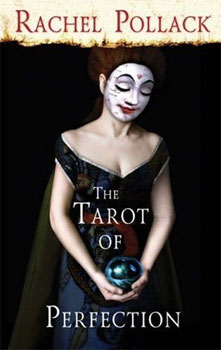 The Tarot of Perfection will be coming out October 30th. A collection of wildly vivid tales of tarot, divination, imagination and desire from an award-winning author of fantasy. These stories are by turns profound, touching and outrageously funny. For tarot practitioners, they will also open out new ways of seeing and meditating on the cards, and provide a provocative new fantasy on the origins of the familiar
October 28th Releases:
4) The Folklore of Discworld

by Terry Pratchett and Jacqueline Simpson
5) Cain's Last Stand

by Sandy Mitchell
6) Wet Work (The 4400)

by Dayton Ward and Kevin Dilmore
7) Spider-Man: Requiem

by Jeff Mariotte
8) Star Trek (BFI TV Classics)

by Ina Rae Hark
9) Dark Lord: Book One of the Falconfar Saga

by Ed Greenwood
10) BioHell (Combat-K Novels)

by Andy Remic
October 29th Releases:
11) Robert E. Howard's A Thunder Of Trumpets

by Robert E. Howard
12) A Gathering of Doorways

by Michael Jasper
October 31st Releases:
13) The Return Of The Sorcerer: The Best Of Clark Ashton Smith

by Clark Ashton Smith
14) Future West: Utopia and Apocalypse in Frontier Science Fiction

by William H. Katerberg
15) Brimstone Kiss: Delilah Street, Paranormal Investigator

by Carole Nelson Douglas
16) Backup

by Jim Butcher and Mike Mignola
17) Stonefather

by Orson Scott Card
18) The Chronicles of Master Li and Number Ten Ox

by Barry Hughart
19) The Best of Michael Swanwick

by Michael Swanwick
Andy Remic
,
Barry Hughart
,
books-
,
Carole Nelson Douglas
,
Clark Ashton Smith
,
Dayton Ward
,
Ed Greenwood
,
Ina Rae Hark
,
Jacqueline Simpson
,
Jeff Mariotte
,
Jim Butcher
,
Kevin Dilmore
,
Louis Trondheim
,
Michael Jasper
,
Michael Swanwick
,
Mike Mignola
,
new releases
,
Olivier Appollodorus
,
Orson Scott Card
,
Rachel Pollack
,
Robert E. Howard
,
Sandy Mitchell
,
Tanith Lee
,
Terry Pratchett
,
William H. Katerberg