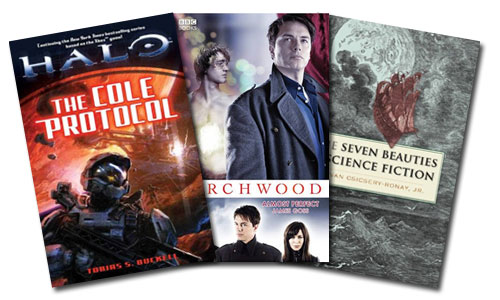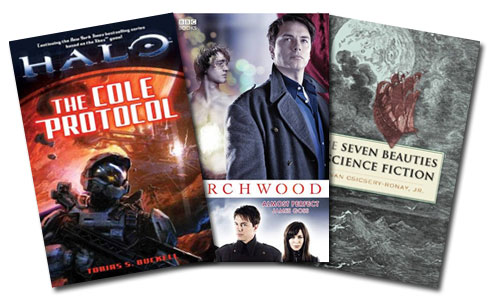 Here are some books to be thankful for this Thanksgiving.  As we're gearing up for the holidays I want to keep you up to date on what should be on your Christmas wish lists.  The following list is for the rest of November, keeping you up to date with the latest book releases.  Have an excellent Thanksgiving!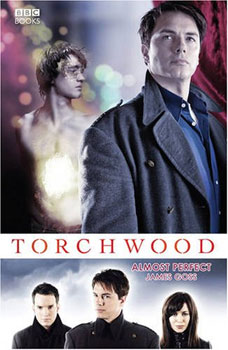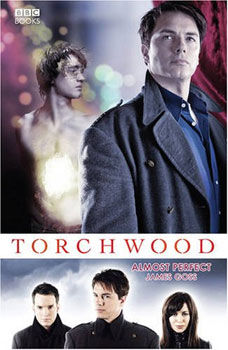 Torchwood: Almost Perfect is being released November 20th.  The ninth novel in the bestselling Torchwood range from BBC Books. Emma is 30, single and, frankly, desperate. She woke up this morning with nothing to look forward to but another evening of unsuccessful speed-dating. But now she has a new weapon in her quest for Mr Right. And it's made her almost perfect! Ianto Jones woke up this morning with no memory of last night. He went to work, where he caused amusement, suspicion, and a little bit of jealousy. Because Ianto Jones woke up this morning in the body of a woman! And he's looking just about perfect! And Jack Harkness has always had his doubts about Perfection…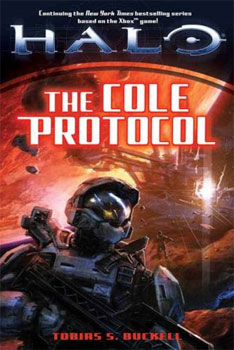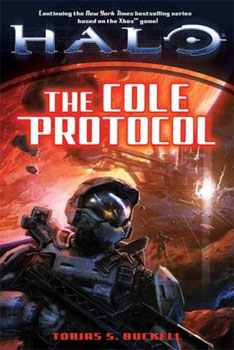 Halo: The Cole Protocol is being released on the 25th of November.  In the first, desperate days of the Human-Covenant War, the UNSC has enacted the Cole Protocol to safeguard Earth and its Inner Colonies from discovery by a merciless alien foe. Many are called upon to rid the universe of lingering navigation data that would reveal the location of Earth. Among them is Navy Lieutenant Jacob Keyes. Thrust back into action after being sidelined, Keyes is saddled with a top secret mission by ONI. One that will take him deep behind enemy lines, to a corner of the universe where nothing is as it seems. Out beyond the Outer Colonies lies the planet Hesiod, a gas giant surrounded by a vast asteroid belt. As the Covenant continues to glass the human occupied planets near Hesiod, many of the survivors, helped by a stronghold of human Insurrectionists, are fleeing to the asteroid belt for refuge. They have transformed the tumbling satellites into a tenuous, yet ingenious, settlement known as the Rubble–and have come face-to-face with a Covenant settlement of Kig-Yar . . . yet somehow survived. News of this unlikely treaty has spread to the warring sides. Luckily for the UNSC, this uneasy alliance is in the path of the Spartan Gray Team, a three-man renegade squad whose simple task is to wreak havoc from behind enemy lines in any way they see fit. But the Prophets have also sent their best—an ambitious and ruthless Elite, whose quest for nobility and rank is matched only by his brutality . . . and who will do anything to secure his Ascendancy and walk the Path.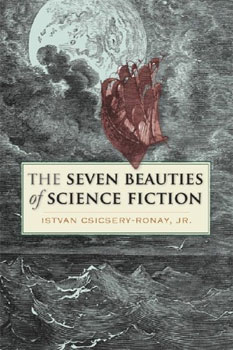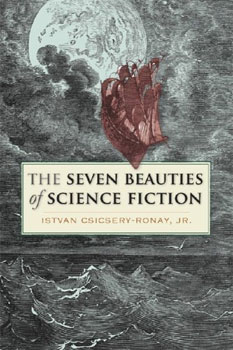 The Seven Beauties of Science Fiction is being released on the 28th of November.  As the world undergoes daily transformations through the application of technoscience to every aspect of life, science fiction has become an essential mode of imagining the horizons of possibility. However much science fiction texts vary in artistic quality and intellectual sophistication, they share in a mass social energy and a desire to imagine a collective future for the human species and the world. At this moment, a strikingly high proportion of films, commercial art, popular music, video and computer games, and non-genre fiction have become what Csicsery-Ronay calls science fictional, stimulating science-fictional habits of mind. We no longer treat science fiction as merely a genre-engine producing formulaic effects, but as a mode of awareness, which frames experiences as if they were aspects of science fiction. The Seven Beauties of Science Fiction describes science fiction as a constellation of seven diverse cognitive attractions that are particularly formative of science-fictionality. These are the "seven beauties" of the title: fictive neology, fictive novums, future history, imaginary science, the science-fictional sublime, the science-fictional grotesque, and the Technologiade, or the epic of technsocience's development into a global regime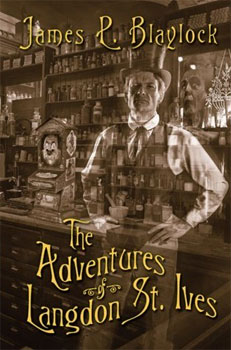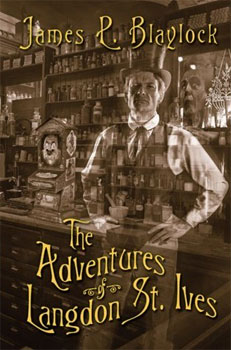 The Adventures of Langdon St. Ives is coming out November 30th.  A good deal of controversy arose late in the last century over what has been referred to by the more livid newspapers as The Horror in St. James Park or The Ape-box Affair…. So begins the first chronicle in the long and often obscure life of Langdon St. Ives, Victorian scientist and adventurer, respected member of the Explorers Club and of societies far more obscure, consultant to scientific luminaries, and secret, unheralded savior of humankind. From the depths of the Borneo jungles to the starlit reaches of outer space, and ultimately through the dark corridors of past and future time, the adventures of Langdon St. Ives invariably lead him back to the streets and alleys of the busiest, darkest, most secretive city in the world — London in the age of steam and gaslamps, with the Thames fog settling in over the vast city of perpetual evening. St. Ives, in pursuit of the infamous Dr. Ignacio Narbondo, discovers the living horror of revivified corpses, the deep sea mystery of a machine with the power to drag ships to their doom, and the appalling threat of a skeleton-piloted airship descending toward the city of London itself, carrying within its gondola a living homunculus with the power to drive men mad…. This omnibus volume contains the collected Steampunk stories and novels of James P. Blaylock, one of the originators of the genre, which hearkens back to the worlds of Jules Verne and H.G. Wells, a world where science was a work of the imagination, and the imagination was endlessly free to dream.
Released November 15th:
5) An Empire Unacquainted with Defeat by Glen Cook
6) The H-Bomb Girl by Stephen Baxter
7) How to Make Friends with Demons by Graham Joyce
8) Narnia and the Fields of Arbol: The Environmental Vision of C. S. Lewis by Matthew T. Dickerson and David L. O'Hara
9) Eclipse 2: New Science Fiction and Fantasy by Diana Wynne Jones, Stephen Baxter, and Nancy Kress
Released November 18th:
10) The Complete Star Wars Encyclopedia by Stephen J. Sansweet, Pablo Hidalgo, Bob Vitas, and Daniel Wallace
11) World of Warcraft: Night of the Dragon by Richard A. Knaak
Coming out November 20th:
12) Ravensoul by James Barclay
13) Torchwood: Pack Animals by Peter Anghelides
14) Torchwood: SkyPoint by Phil Ford
15) The Torchwood Archives by Gary Russell
Coming out November 25th:
16) Princeps' Fury by Jim Butcher
17) This Forsaken Earth: Book Two of The Sea Beggars by Paul Kearney
18) The Illustrated Wee Free Men by Terry Prarchett
19) Queen of Oblivion by Giles Carwyn and Todd Fahnestock
20) Horus Heresy: Mechanicum by Graham McNeill
21) Fantastic Four: Doomgate by Jeffrey Lang
22) Perfect Circle by Carlos J. Cortes
23) Star Trek: Destiny: Lost Souls by David Mack
24) Starfist: Force Recon: Recoil by David Sherman and Dan Cragg
25) Tolkien, Race and Cultural History: From Fairies to Hobbits to Hobbits by Dimitra Fimi
26) Vixen by Bud Sparhawk
Coming out November 29th:
27) Black Hounds of Death by Robert E. Howard
28) Painkiller Jane Vs. Terminator: Time to Kill by Jimmy Palmiotti and Nigel Raynor
29) The Reign of Starscream (Transformers Movie Sequel) by Chris Mowry, Chris Ryall, and Alex Milne
Alex Milne
,
Bob Vitas
,
books-
,
Bud Sparhawk
,
Carlos J. Cortes
,
Chris Mowry
,
Chris Ryall
,
Dan Cragg
,
Daniel Wallace
,
David L. O'Hara
,
David Mack
,
David Sherman
,
Diana Wynne Jones
,
Dimitra Fimi
,
fantasy
,
Gary Russell
,
Giles Carwyn
,
Glen Cook
,
Graham Joyce
,
Graham McNeill
,
Istvan Csicsery-Ronay Jr.
,
J. K. Potter
,
James Barclay
,
James Goss
,
James P. Blaylock
,
Jeffrey Lang
,
Jim Butcher
,
Jimmy Palmiotti
,
Matthew T. Dickerson
,
Nancy Kress
,
new releases
,
Nigel Raynor
,
Pablo Hidalgo
,
Paul Kearney
,
Peter Anghelides
,
Phil Ford
,
Richard A. Knaak
,
Robert E. Howard
,
science fiction
,
Stephen Baxter
,
Stephen J. Sansweet
,
Terry Pratchett
,
Tobias S. Buckell
,
Todd Fahnestock