The 2009 summer movie season continues with another highly anticipated sequel. John presents his review of McG's take on the Terminator franchise. Will the resistance keep fighting, or is this franchise Terminated?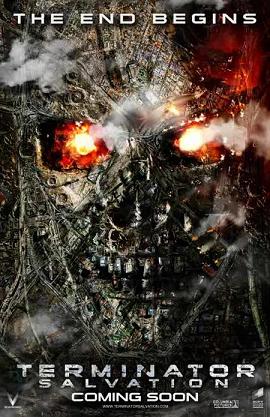 STARRING: Christian Bale, Sam Worthington, Anton Yelchin, Moon Bloodgood, Bryce Dallas Howard, Common, Jadagrace, and Helena Bonham Carter
Written by: John D. Brancato and Michael Ferris
Directed by: McG
SYNOPSIS: The year is 2018 — still a long way before John Connor and the Resistance send Kyle Reese back to protect Sarah Connor. At this point John Connor (Bale) has valiantly led the Resistance to try and find a way to destroy Skynet. After narrowly surviving a trap, Connor discovers that he is number two on the machine's hit list, and his father-to-be Kyle Reese (Star Trek's Anton Yelchin) is number one. Connor sets out to locate Reese before the machines do. What finds Reese instead could very well mean the Resistance's salvation.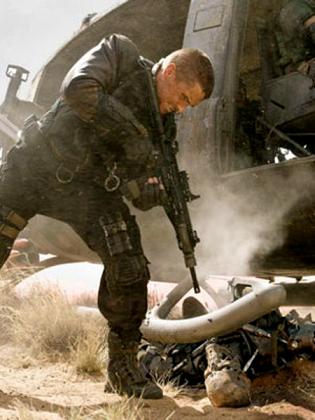 ANALYSIS: Be smart, forget the bad tabloids. I've never heard of a McG production that didn't have some kind of drama. Fortunately, what I have heard of is a McG production with expertly conceived action sequences that are chock-full of white-knuckle tension. My main disappointment with Warner Bros.'s choice of director is that, despite McG's talents as a popcorn film director, he is a long way from being a storytelling director. With Salvation, McG does make some considerable effort. The material is extremely healthy, and I was not anticipating being fooled by certain plot twists. I also never expected to be so riveted by a B story more than an A story. Therein lies Salvation's primary weakness, and its primary strength.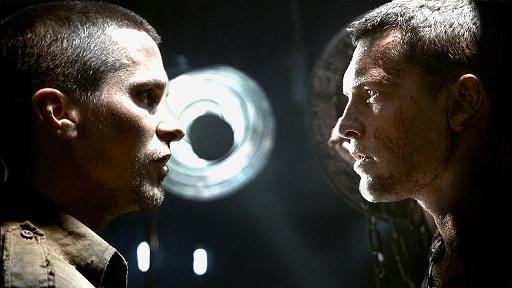 What we all expected going into Salvation was to see the continuing adventures of John Connor. Sure. Why Not? We've been with him all the way… even back to when he was conceived. We've followed the character for a long time, and it's only natural that we wanted to stick with him. I'm not saying that the film treats Connor as an afterthought. It's just that his thread in the story is not as substantial as the thread regarding Marcus Wright (Sam Worthington). Christian Bale is a very reliable actor, and my faith in his work as John Connor was rewarded. Unfortunately, great acting can only go so far. You need a considerably stronger script and stronger direction to make the character more than just another sci-fi hero in a long line of sci-fi heroes. So John Connor's path in this film seemed set down as we began to focus on the story of Marcus Wright. Wright is a character who is so strongly written and so well developed that it keeps us truly involved with the story progression, particularly when his path crosses with Kyle Reese's. It also helps that Yelchin broadens his range considerably with his remarkably dead-on portrayal of Reese. Basically, I think the story surrounding Wright, Reese, and Star (Jadagrace) is so strong that it makes you wonder why everything wasn't just about them.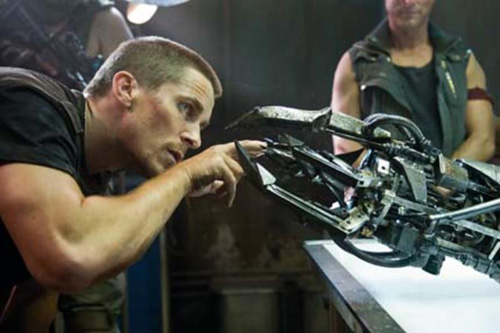 Now, John Connor's stuff in the film is still good. I do find it interesting that even though people turn to him for hope, he is not being treated as a great military leader yet. I had to keep reminding myself that this is still in the early stages of the war. Bullets are still effective against T-600 models, and the T-800 model that we all know is still in development. We've still got a ways to go before the war reaches that pivotal point. It has been hinted in the past that this will be the first in another trilogy of Terminator films all focused on the Future War. Who knows? Probably by the next one he will be promoted and, as a result, finally lead us to our victory.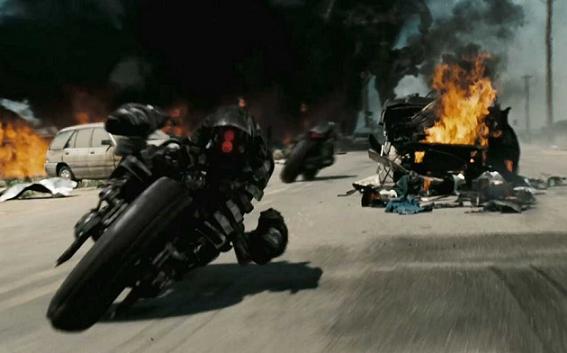 Terminator 3 was not really a stellar film, but I agreed with one critic who said that the director handled it like a dutiful babysitter. I also didn't mind it since it helped us get to the point we had always wanted to reach: specifically, the Future War. I was happy the third movie did well because it would mean that we would finally get to see the war against machines on a far grander scale. Does it reach my expectations? I can definitely say yes. McG definitely achieved high marks in his execution of the post-apocalyptic world. I definitely felt it was successful particularly because I felt that every time the characters were out in the open or on the streets, I kept getting paranoid. I kept worrying that something truly awful was about to happen. This is definitely the mindset that we, the audience, should have when we're watching a film about surviving in a world ruled by machines. This a mindset that McG invoked with flying colors — so much so that you are more than willing to forgive the more than occasional choppy editing in certain bits of the climax. These bits will only stand out to those with a trained eye for editing; the rest will coast by just fine.
McG by no means is a masterful director. He is definitely a standard issue Hollywood Blockbuster Director. With that in mind, it's important to remember that he got to this point for a reason. He knows action, and he knows how to stage it, film it, and he knows how to make his actors look good performing it. The action situations may be standard, but the tension of said scenes is so thick it could be cut with a blowtorch. So it stands to reason that he handles this chapter of the franchise particularly well. I do hope, however, that the studios opt for a director with more gusto on the storytelling front for the next film.
ESSENTIALLY: An effective first chapter of the Future War, loaded with action scenes that are high on the tension factor. Unfortunately, while the story surrounding one character is beautifully written, the story surrounding the most important character in the series fails to provoke any sort of awe.
FINAL GRADE: B-