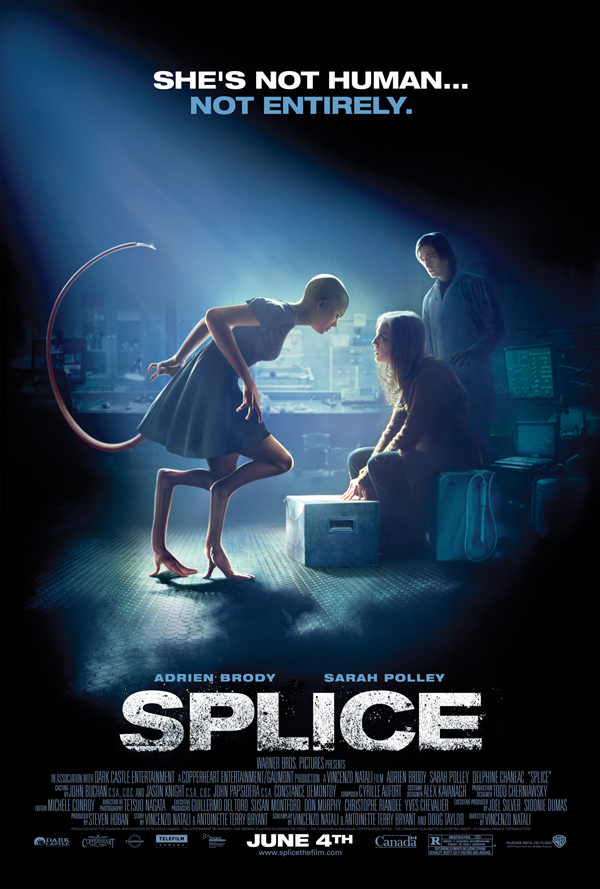 Director: Vincenzo Natali
Screenplay: Vincenzo Natali, Doug Taylor, Antoinette Terry Bryant
Cast: Adrien Brody, Sarah Polley, Delphine Chanéac, David Hewlett
Rated: R
Vincenzo Natali's Splice was supposed to follow up his 1997 masterpiece Cube. After ten years of waiting, with a number of films in between, his very disturbing vision has finally come to screen. This movie defies genre. Horror, drama, comedy, and (very messed up) romance come together to give you a story that is unlike any other.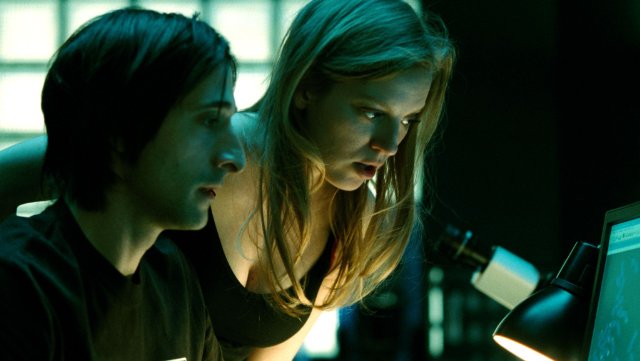 The basic premise, on the surface, is simple: genetic scientists playing god could not foresee the impact their actions would have. Clive Nicoli (Adrien Brody) and Elsa Kast (Sarah Polley) have been successfully splicing together animal DNA to create new species. They want to take it to the next level and start splicing in human DNA, but their bosses at N.E.R.D. disagree. Quite expectantly, they take matters into their own hands and do it anyway. And what always happens in these situations? It gets out of control. The human/animal hybrid was never supposed to be born, yet she was, and she's growing at an accelerated rate. Instead of sharing the news of this experiment, they keep her in hiding to observe her entire lifespan. And thus, Dren (NERD spelled backwards) became their "child."
There was a nice evolution and turn of character with Clive and Elsa. At first, Elsa was the protective figure while Clive wanted to just kill Dren. Over time, Clive became the protector and Elsa the threat. It came as no surprise that Elsa used her own DNA to create Dren, as it's been a plot device used time and time again. However, the implications of this choice was explored in a fresh way. Elsa has a family history of mental instability and this has been passed down to Dren; a creature that cannot find her place in this world because she has none. The scene where she looks into the mirror and realizes she's not like the others is very heartbreaking. You feel for her, even when it makes you uncomfortable.
Delphine Chanéac, who played Dren, did an astounding job with the character. She had no words, yet she conveyed Dren's sense of not belonging coupled with her combined species components very well. Also of note is David Hewlett, whom was my main driving force in seeing this movie opening weekend. His portrayal of overstressed and out-of-touch bureaucrat William Barlow gave a nice touchstone to the outside POV of the situation. What Clive and Elsa have done is wrong, but to the audience we become so ingrained in the situation that it becomes right.
Morality gets really murky in this movie. Going into the situation was a compromise of morals, but as they sink deeper and deeper into the reality they've created, the murkier it gets. There are a number of scenes that are very, very wrong and make the audience feel uncomfortable, but they fit seamlessly within the storyline that has been created. The incestuous relationship that develops through Dren's feelings for her "father" only strengthen when he acts upon them. And if that wasn't enough to make the audience squirm, there is actual biological incest between the evolved creature that Dren becomes and her/his mother Elsa. The outcome of this pairing was not an unexpected twist at the end, but disturbing nonetheless.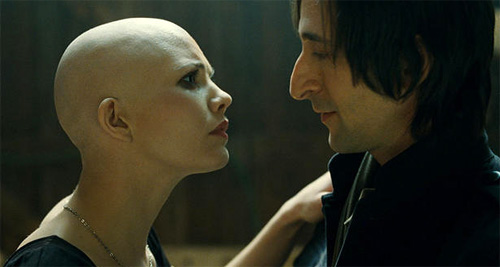 And if psychological imagery isn't doing it for you, there's plenty of actual images, too. Guillermo Del Toro, whose name you may recognize from the 2006 Pan's Labyrinth, is an executive producer for the film. The vision he brought to that movie, carries over to this film. Dren herself is a masterpiece of visual effect. You may well spend the entire movie wondering how each element of her design was achieved. And there's also a bit of blood, most notably what becomes of Dren's predecessors Fred and Ginger. Evolution marches on and it's going to end badly for all of us.
Splice more than lives up to the long wait. After watching the film, the audience is left to ponder many issues. Do we, as humans, have the right to try and triumph over the natural order? "What's the worst that could happen?"
Rating: 4.5 / 5 Stars