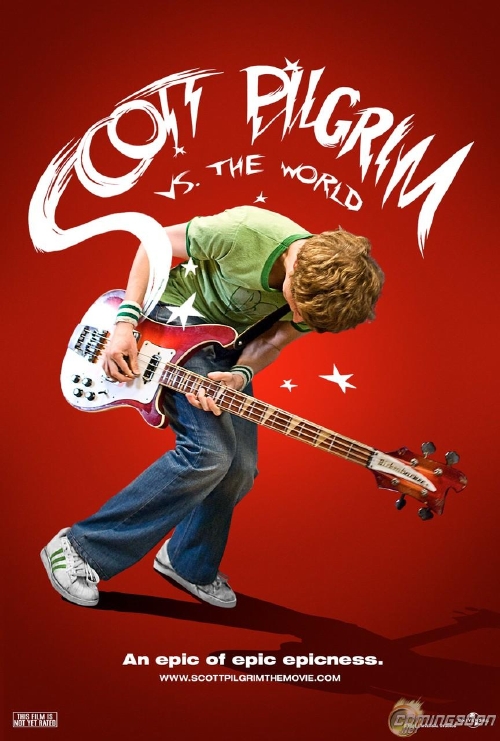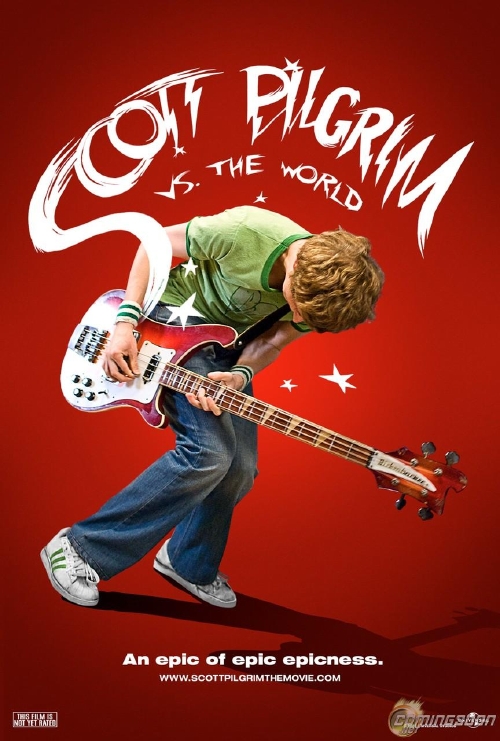 Director: Edgar Wright
Screenplay: Michael Bacall and Edgar Wright
Cast: Michael Cera, Mary Elizabeth Winstead, Kieran Culkin, Ellen Wong, Chris Evans, Brandon Routh, Jason Schwartzman, Mae Whitman
Rated: PG-13
Scott Pilgrim (Michael Cera) has inherited the superpowers of John Cusack, the proto-hipster, circa 1987. Much like his predecessor, Pilgrim (a Canadian) spends the majority of the film agonizing over the ice-princess Ramona Flowers (Mary Elizabeth Winstead), an American from New York City. His attempts to impress the aloof Ramona with stories about the origin of Pac-Man are reminiscent of Farmer Ted in Sixteen Candles: awkward, but incredibly sweet. However, unoriginal as the premise might be, Scott Pilgrim vs. the World refreshes an old story with hilarious dialogue, cool fight scenes, and a plethora of references to vintage 1970s arcade games.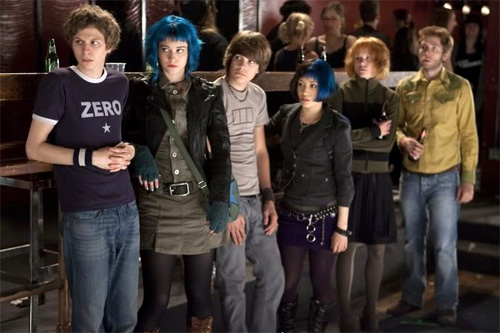 At its heart, the film is about being completely destroyed in a breakup and having to sort through the emotional wreckage. What's worse is that Scott's main battle in the film isn't with his own ex, Natalie, but with Ramona's League of Evil Exes, who continue to remind her of her past mistakes. The fights between Scott and the Evil Exes nicely progress the overall story of Scott needing to break through the drama of Ramona's past. After all, why talk when you can fight it out?
My favorite fight scene is between Scott Pilgrim and Lucas Lee (Chris Evans), Ramona's famous actor ex-boyfriend. Who doesn't love a fight that ends with a skateboarding competition? I just wish that my enemies, like Scott's, exploded into a shower of quarters. I had some major doubts about Evans's performance in the film, but I found him to be funny and memorable as Lucas Lee.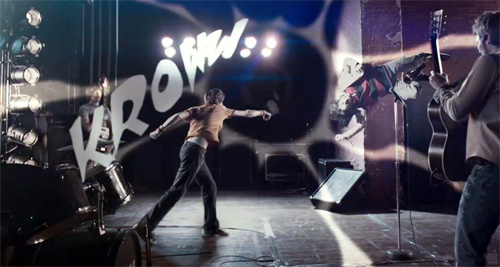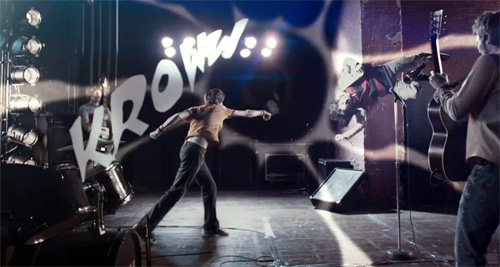 I'm sure that there is more than one person reading this review that liked the graphic novel better. Good for you! Movie adaptations of graphic novels are always going to be less than perfect. Expecting a perfect adaptation is kind of pointless. Edgar Wright managed to perfectly capture the tongue-in-cheek feel of the comic book. Each cast member was well chosen, but the two stand-outs were definitely Wallace Wells (Kieran Culkin) and Knives Chau (Ellen Wong). Both delivered strong performances, providing amazing moments of comedy and introspection in the film.
I thoroughly enjoyed watching Scott Pilgrim. It was more than worth the cost of the ticket and stands up well against the other films made by Edgar Wright. Do not expect a cuddly romance between Scott and Ramona. The movie is about Scott's personal journey, rather than the development of a romantic relationship. I am definitely going to be seeing this movie again and eager to see what Wright does next.