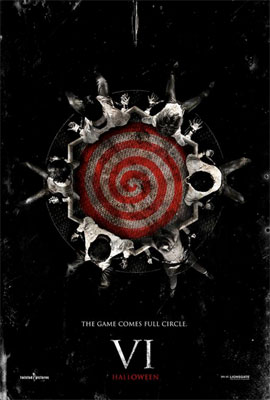 It's Halloween, and that means it's time for another Saw movie! While most reviewers I've encountered would lace that first sentence with a heavy dose of snark, my enthusiasm is 100% genuine, and I'm here to tell you why the Saw franchise is horribly underrated.
Back in 2004, I went to see the first Saw movie at a midnight premiere with a group of friends. I wasn't really a horror fan and was there just for the social outing. Until then, I pretty much viewed the horror franchise as the cheap stepchild of sci-fi and fantasy. Saw is the movie that changed that for me. People who haven't seen any of the Saw movies at this point tend to have no interest in seeing them, viewing the franchise as just a mishmash of blood and torture porn. Having followed the series avidly since that first midnight screening, I think they're doing themselves and Saw a great disservice with that label.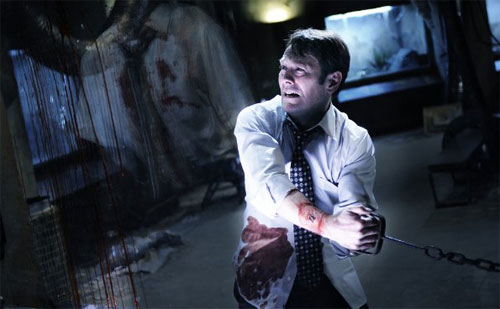 While it's true that the Saw movies tend to feature people trapped in horrible situations and forced to shed blood to get themselves out, there's a lot more going on than in most other movies that are labeled as "torture porn." Movies like Hostel, Captivity, and Turistas that came out within a year or two of Saw's box office domination borrowed the bloody guts of Saw but left out the heart. Sadly, that left the Saw franchise with a reputation of being a pure splatterfest for its own gory edification.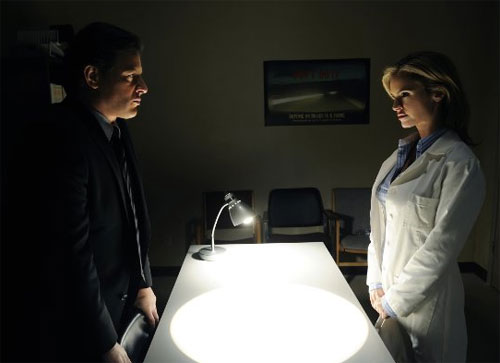 Traditionally the Saw movies have sported some fantastic cast members whose characters tend to carry over through at least a couple of movies. We've seen the likes of Danny Glover, Michael Emerson, Ken Leung, Donnie Wahlburg, Scott Patterson, Cary Elwes, Julie Benz, Carlo Rota, Lyriq Bent, and of course Tobin Bell engineering, fighting, or succumbing to the wicked machinations of Jigsaw. Likewise the Saw plots never are straightforward gore fests. Rather, the franchise operates on a complex theme of accountability. The things we do affect the world and people around us, and when we take the world and life for granted, Jigsaw is there to teach us a lesson. At its core, Saw is a cautionary tale of morality and mortality, and Jigsaw is a very different villain than that of standard horror movie franchise fare.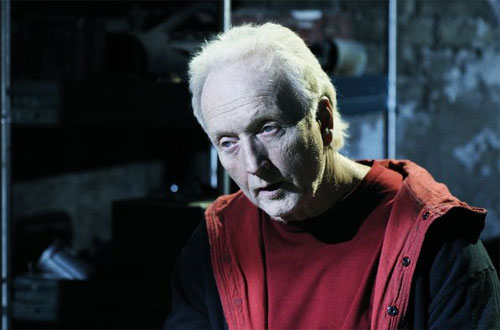 Having a theme at all is a rarity for horror series that have reached their sixth installment, and it's even rarer to have these movies built around complex and ever developing ongoing stories. By this time, I don't really see each new Saw movie as an individual entity. Due to the extensive continuity, foreshadowing, and frequent callbacks, Saw has become more of a serial horror split into yearly episodes, in which each episode builds on the previous installments and leads into the next one. I'm a huge fan of payoffs for viewers via good continuity in TV shows, and that's part of the fun I get from each new Saw movie. It's not just a mindless slasher romp; it's another piece in the growing puzzle of Jigsaw, and events we've already seen have real bearing and consequences in each new installment.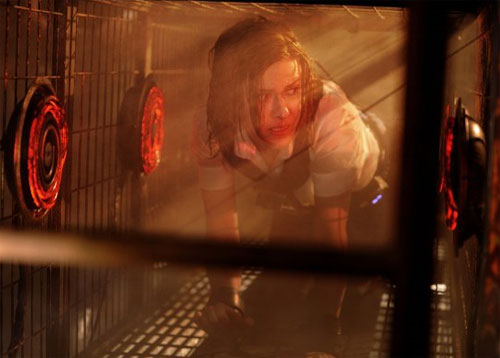 If you haven't seen any of the Saw films, give the first one a try. It's unquestionably the best of the series and has a couple of mindblowing plot moments. I just rewatched it myself a couple of nights ago and realized that the gore in that first outing isn't even as bad as many imply. You honestly see blood and guts worse than this on Fringe and CSI. Granted, the series does ratchet up the gross factor as it progresses, but the first movie should be manageable for newcomers.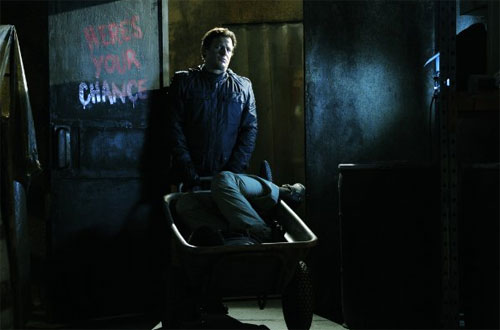 But how is Saw VI?
The newest movie is a worthy addition to the series. I've heard others call Saw VI a redemption for Saw V (generally agreed to be the series' weakest film), and I completely agree. Several characters from prior Saw movies make appearances, and the backstory of Jigsaw and his accomplices is fleshed out in interesting and sometimes surprising ways. Peter Outerbridge plays an insurance company executive who is this year's primary trap victim, and we see him contend with a number of well designed tests and horrors that suit his character and his perceived moral shortcomings quite well. There's even a big jab at the ongoing real-world debate about public health care, and we find out Jigsaw's take on the whole affair.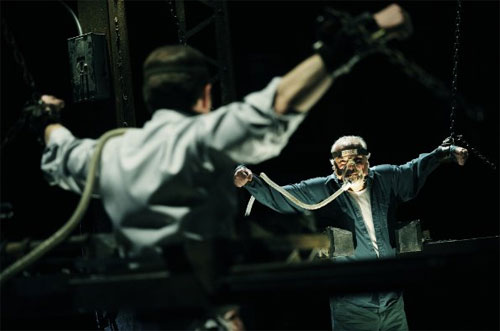 Saw VI is not as good as the first couple of movies, but it's immensely more enjoyable than the previous two. It's just about on par with 2006's Saw III. This is the first movie in the series that hasn't opened at #1 in the box office, as Paranormal Activity soundly trounced Saw VI's opening. Paranormal Activity most definitely is a better movie than Saw VI, taken out of the context of the series. Really, though, you don't need to see Saw VI without having watched the previous five, and if you've seen all five of the others you're likely going to continue on to Saw VI, regardless of what any review says.
Saw VI provides some great character development, some fantastically tense moments, some diabolical moral quandaries, and the sorts of plot twists that have made previous Saw movies stand out from the pack. Don't listen to the naysayers and reviewers who are willing to give inanely ordinary horror flicks a shrugging acceptance while thumbing their noses at Saw. It's quality suspense, and there's even a great story populated with great characters to go along with it.
Rating: 3.5 / 5 Stars