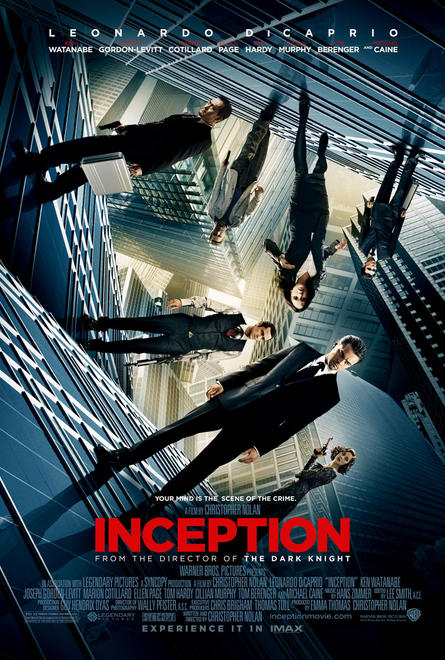 Director: Christopher Nolan
Screenplay: Christopher Nolan
Cast: Leonardo DiCaprio, Ken Watanabe, Joseph Gordon-Levitt, Marion Cotillard, Tom Hardy, Ellen Page, Cillian Murphy, and Michael Caine
Rated: PG-13
Inception is the smartest movie of the year. Hell, it might be the smartest movie in the past ten years. It's almost impossible to debate the intricacies of the script or the thought that went into this plot. It's part heist flick, part con flick and part sci-fi flick. The movie forces amazing amounts of plot into almost every line of dialogue. You don't need to take notes, but you do need to pay attention. There's also a catch: in order to cram all the plot and action into a reasonable length, writer/director Christopher Nolan left a few things out.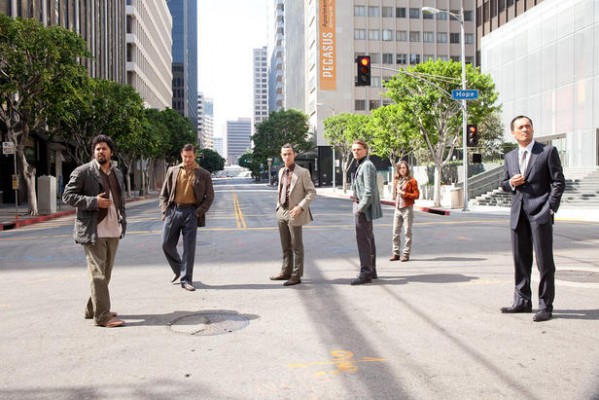 Let's start with the good. The script is painfully thought out. I've heard a few people talk about twists near the end (Don't worry, I have no intention of spoiling anything), but I didn't see any twists. I saw information coming into play in a very fluid and natural way. There were no The Sixth Sense style shocks that change the whole layout of the movie, just a clear, insanely detailed story. The cast is amazing and while the effects aren't completely new, they are still breathtaking. The use of computer effects in the movie isn't nearly as prevalent as you might expect from a modern sci-fi epic. A lot of the scenes dealing with the malleable nature of dreams are done with editing and cinematography, which are both absolutely brilliant, instead of CGI. Another surprise in Inception was pacing. For a movie with a ridiculous amount of exposition, it flows really well. In the first 2/3 of the movie, you watch a huge amount of scenes where people are doing nothing but talking. Sure, Nolan throws in a brief action scene or two, but even with that heavy task of scene after scene of important dialogue, I never felt bored. When the brunt of the action hits in the last third of the movie, it flows smoothly and hits all the right buttons without sacrificing the beauty of the locations or the sets. I don't think there should be a doubt in your mind after seeing Inception, whether you loved it or hated it, that this movie is stunning.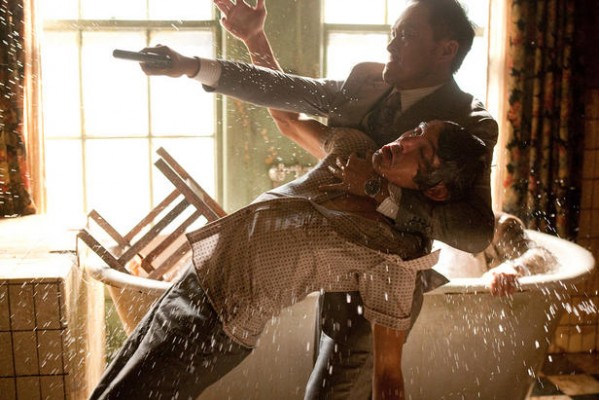 Now for the problems, and there are a few. In order to fit all that story into a watchable length for the average movie goer, Nolan sacrificed character. In watching the entire film, I feel absolutely no connection to anyone in the movie. I don't like any of the characters, which isn't terrible, but I don't hate any of them either.  I have a fondness for pretty much every actor in the film (except Tom Hardy, who I was unfamiliar with), and I placed the affection for the actors on the roles. I couldn't remember a single character's name after the movie was over and when referring to it later I'm sure I'll be calling the characters by the actors' names. I drew no emotional connection from Leonardo DiCaprio's character of Cobb. Here's the main character of the film and he's got no personality, no draw. Yes, he's tortured, and I should care, but I don't and honestly, I don't feel I can blame DiCaprio for my lack of caring. He did what he could, but the script had one huge flaw in its own brilliance. If you submerge the viewer in a world of dreams, where things are not always as they seem, that viewer might have trouble latching onto a character that might be in a situation that isn't even real.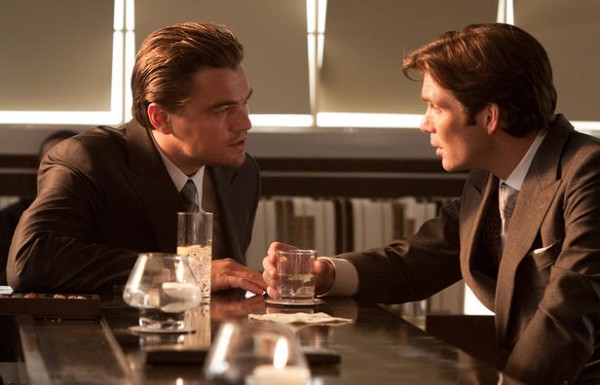 Another problem is one that has been raised about Nolan's films before, and that is humor. I don't expect Nolan to make his films into a Porkie's comedy, but when a few brief scenes of humor are introduced later in the film, they seem out of place. There is an amusing scene between Joesph Gordon-Levvitt and Ellen Page that got huge laughs in the theater I was in, but considering the serious nature of Gordon-Levitt's character up until that scene, it seemed out of place. Tom Hardy's character of Eames is doing his best to play a Han Solo character in a room full of anti-heroes, but he isn't given nearly enough to do with it, and most of his lines fall flat and have him come across as snide rather than amusing.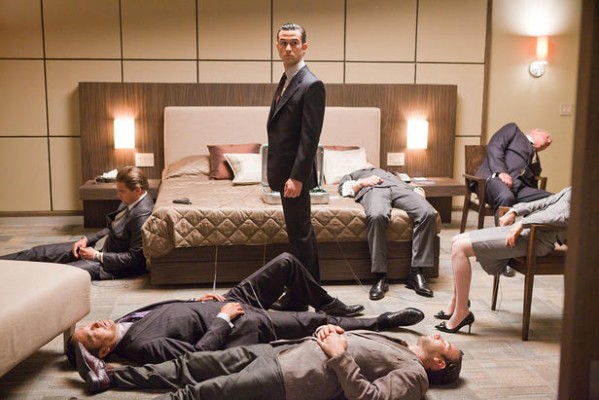 Perhaps the biggest flaw of the movie is the ending, which I can't give away… but it was such a complete let down that the theater filled with more than a few annoyed laughs, shouts of displeasure, and a healthy dose of groans. I could see how people might argue or debate the ending to Inception, but I sincerely feel it was a cop-out, and after 148 minutes of the smartest movie I've seen in a long time, that's just insulting.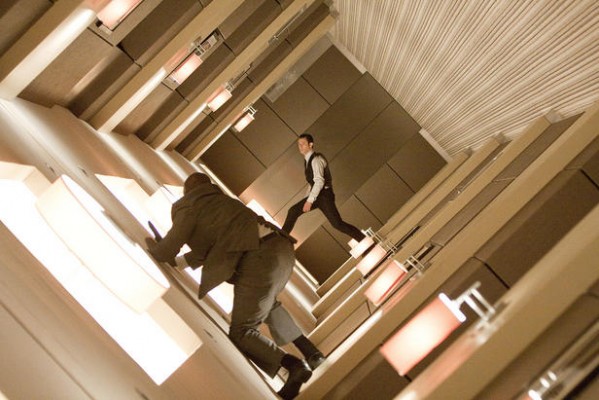 Overall, I found Inception to be a wonderful change of pace from the remakes, the sequels, and the rehashed drivel that floods our cinemas every week. It wasn't afraid to take risks, and while not all of them paid off, it was something that I wouldn't mind watching again to see the subtle nuances that I missed the first time through. It's not perfect, and the ending pissed me off, but I was interested and if you want to actually discuss a movie instead of just saying, "I liked the first one better!" or "They shouldn't have bothered remaking that!" Inception has what you're looking for… It also has some damn good fights if you don't care about anything else.