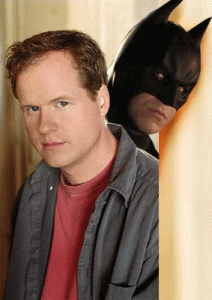 MTV's Splash Page talked with Joss Whedon today about the Batman movie he pitched prior to Christopher Nolan's masterful relaunch of the franchise. Among other tidbits about his own vision for the Caped Crusader, Whedon mentions:
"In my version, there was actually a new [villain], it wasn't one of the classics — which is probably why they didn't use it… It was more of a 'Hannibal Lecter' type — he was somebody already in Arkham Asylum that Bruce went and sort of studied with. It was a whole thing — I get very emotional about it, I still love the story. Maybe I'll get to do it as a comic one day."
I'm sure whatever Joss would have done would have been brilliant, but I'm not sure I would have liked kicking the new franchise off with a completely original bad guy. Batman is, to a large extent, defined by his villains, and he has one of the best rogue's galleries in comics.
Source: MTV