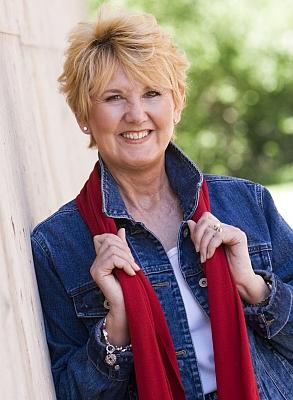 Anna Strong is a self-sufficient and headstrong woman with deep ties to her family, friends and community. Anna Strong is also a vampire. If you're a fan of dark urban fantasy, and have a penchant for vampires, but you're tired of the weak female lead and over-the-top goo-goo-eye romance, then you should definitely pick up Jeanne Stein's Anna Strong Chronicles. After hearing about The Becoming, the first book in the series, I had a few questions for Ms. Stein, and she was gracious enough to answer my questions.
Kelly Melcher: Would you please start out by introducing yourself and your work?
Jeanne Stein: My name is Jeanne Stein and I'm the author of the Anna Strong Vampire Chronicles.
KM: In your opinion, what is the allure of vampires right now?
JS: I think the allure is the same now as it's always been. The vampire promises eternal youth, the promise of romance that transcends mortal life. The vampire allows us to experience fear and awe. It's a myth that crosses every cultural boundary and is as old as man himself. In a mundane world, it allows us to believe in something we cannot see or touch.
KM: What makes your character, Anna Strong, different from the other vampires we're seeing today?
JS: I think the main difference is that Anna Strong has ties to the human community, her family, her business partner. She's trying desperately to balance the two sides of her nature. She needs human blood to survive on the one hand, and she feels very protective of humans on the other.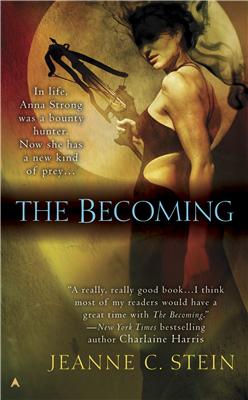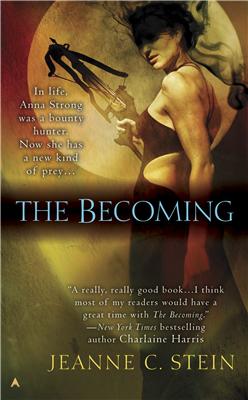 KM: Who is your intended audience for the Anna Strong novels?
JS: Anyone who likes a strong female protagonist, a good mystery and a supernatural cast of supporting characters set in a real time, real life setting.
KM: Do you think the pervasiveness of vampires in media today is a good thing for the genre or a bad thing? Why?
JS: I think it's a very good thing. Fans of one vampire medium usually want more whether it's another book, TV show or movie. There's room for everyone.
KM: Do you feel you write horror or urban fantasy?
JS: Urban Fantasy.
KM: In your opinion what is the difference between horror and urban fantasy? Are they mutually exclusive?
JS: I would say Urban Fantasy is not as dark as horror, although there are some dark themes in Urban Fantasy. As for being mutually exclusive, I don't think anything is mutually exclusive in a sub-genre that blends mystery, paranormal, sex, romance and thriller elements!
KM: The genre of urban fantasy has been exploding lately, how does that affect authors writing within the genre?
JS: It's great for us. Readers have taken to the stories and characters and are clamoring for more all the time. It's a great time to be writing it.
KM: Do you have plans on writing outside the genre?
JS: I am actually working on a novel with co-author Susan Smith that's part historical, part paranormal fiction. It's a story set in World War I in which the conflict between nations is a reflection of a conflict between an angel and his demon brother. We hope to find a publisher for it because we're having great fun writing it.
KM: Without giving too much away, what can we expect from Anna Strong in the future?
JS: The next book in the series, Chosen, takes place on the anniversary of Anna's becoming a vampire. It reveals what being the "chosen one" means and the impact it has not only on Anna's life, but on the fate of the human race. It is scheduled to be released next fall.
KM: At Fandomania, we are fans of the topics we write about and I always like to know: What are you a fan of?
JS: I'm a huge fan of the "Whedonverse" — anything done by Joss Whedon. I read lots of other Urban Fantasy authors, too. I'm a fan of good movies, good books, good TV especially if they have a paranormal theme.
On behalf of myself and my associates at Fandomania, I would like to thank Jeanne Stein for taking the time to answer my questions.