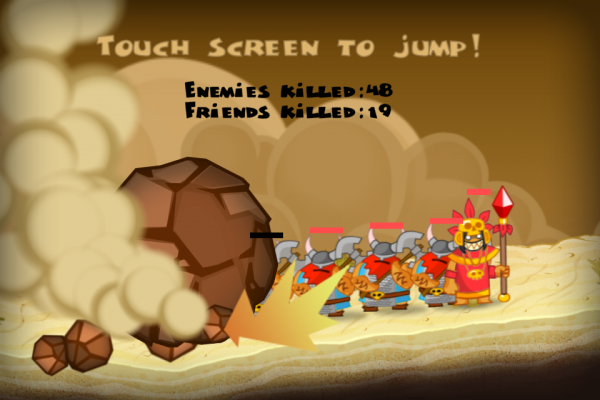 Swords & Soldiers is now available for purchase and download on the App Store! Swipe, poke and tap to command an army of Vikings in their quest to create the ultimate BBQ sauce, lead the Aztecs in defense of the Holy Pepper and build an array of explosive Chinese toys! Build your own forces and defeat your foes by any means necessary, including berserkers, dart blowers, giant boulders, ninja monkeys and many more!
Check out the launch trailer for Swords & Soldiers below:
Some of the highlights of Swords & Soldiers are:
Hilarious characters and storyline mean you'll be playing with one huge grin
Splitscreen multiplayer support on iPad
Command hordes of Vikings, Aztecs and Chinese warriors, each with their own unique skills
Three epic campaigns with unique challenges to keep you entertained for hours
Fully customizable Skirmish mode means endless replayability
Stunning HD graphics on iPad and iPhone/iPod 4
Hours of gameplay with achievements, challenges and leaderboards
Full Game Center support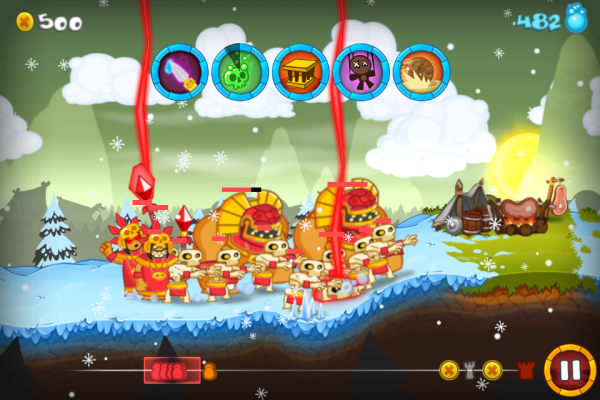 You can purchase the game from the App Store for $2.99 here or in HD here. Swords & Soldiers was developed by Two Tribes, based on the original by Ronimo games, and will be published through Chillingo.