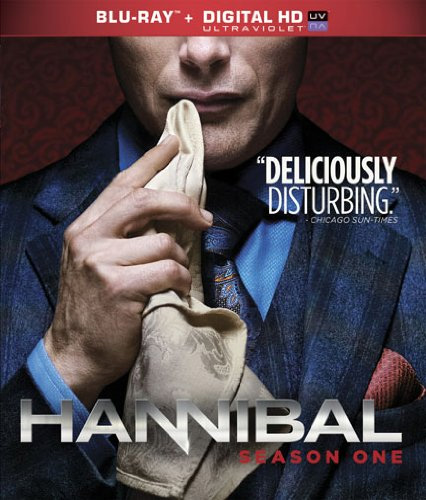 Making prequels can be a tricky business. By their very nature, prequels tell stories whose endings already have been revealed. Audiences already know the fates of the principal characters in a prequel, because everything that happens in the prequel is just back story for the main event they've already seen. Expectations, rigidity of plot, and a lack of dramatic tension can and do lead to disappointment when writers bring fans back to the earlier stories of the characters they already know.  That's especially risky when the prequel illuminates the unknown histories of cultural icons like Darth Vader, as George Lucas learned in the '90s. When NBC announced that Bryan Fuller would be developing a prequel TV series about Thomas Harris's classic villain Hannibal Lecter, fans were understandably wary.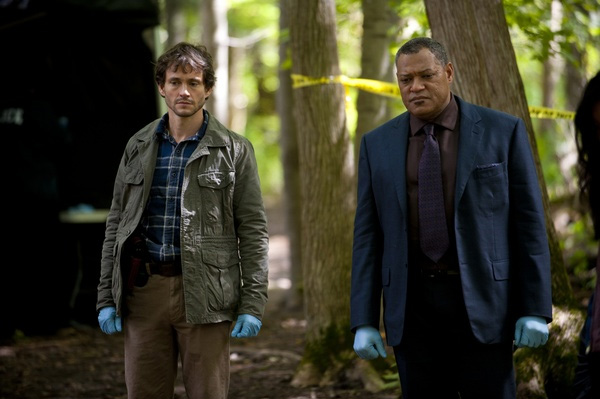 As it turns out, they had nothing to worry about. Hannibal escapes the traditional pitfalls and traps of prequels by presenting a story inspired by the familiar characters and future events of Manhunter / Red Dragon and The Silence of the Lambs, but it exists in something of a parallel dimension. By design, not all the details line up with the stories we've seen previously, so Hannibal succeeds in standing on its own while feeling very familiar to fans of the Thomas Harris books and movies. Enough of the references, characters, and story beats do line up with the originals, however, that the series manages to hit all the essential defining points that place Hannibal firmly within the established mythos.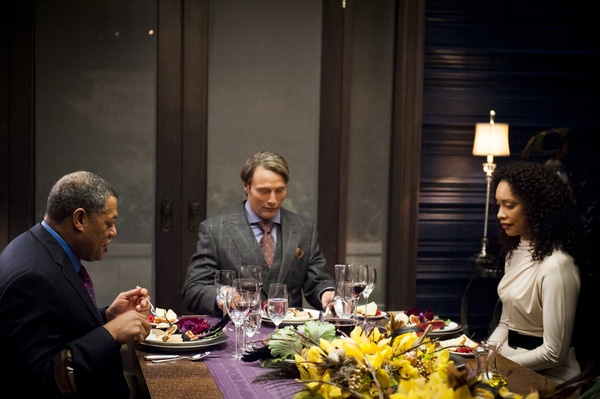 The first point that needs addressing is the casting of Hannibal Lecter himself. Anthony Hopkins' performance in The Silence of the Lambs defines the villainous character so well that it's hard to imagine anyone else filling those shoes as perfectly. Somehow Mads Mikkelsen accomplishes this difficult feat and introduces us to Lecter before his capture. While Hannibal does not explicitly clue viewers in to Lecter's predilection for human flesh immediately, we are in on his nefarious deeds from the beginning thanks to our foreknowledge from the movies and books. Without having to present Hannibal Lecter as an outright murderer, the TV show gets to introduce him with his public face, that of a cultured and intellectual psychiatrist. That is how we see Lecter when he first encounters Will Graham, a troubled FBI profiler Special Agent Jack Crawford pulls back into the field.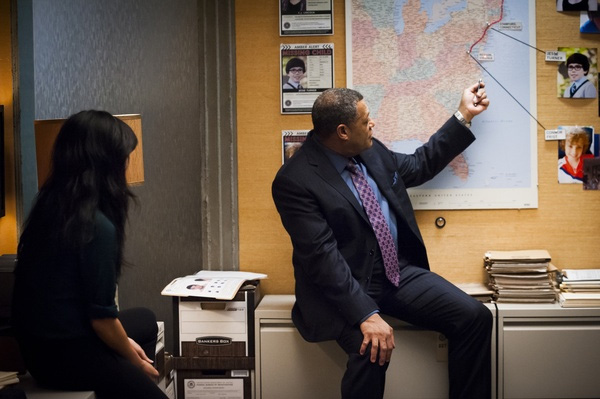 Edward Norton plays Graham in 2002's big screen Red Dragon adaptation, and Hugh Dancy picks up the part for Hannibal. Norton's Graham is brilliant but haunted, and Dancy's performance ratchets up the character's emotional upheaval by infusing Graham's profiling abilities with a dangerous level of empathy for the killers he tracks. Graham truly is a tragic sleuth in Hannibal as he figuratively places himself inside the minds of his quarry, losing a little of himself each time he does it. Crawford (played in the movies by Dennis Farina, Scott Glenn, and Harvey Keitel and on the TV show by Laurence Fishburne) drags Graham out of his teaching position and puts him back in the field to profile and track a new serial killer dubbed the Minnesota Shrike. Will's friend and colleague Dr. Alana Bloom (gender-swapped from Alan Bloom in previous versions and played by Caroline Dhavernas) protests that Will is not emotionally ready to be under the stresses of field work, and she watches over him while recommending that he meet regularly with Dr. Hannibal Lecter (Mikkelsen) as his informal psychiatrist.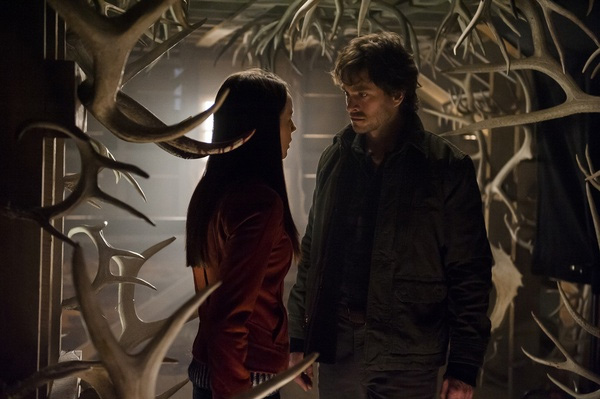 As the cases Will investigates become increasingly disturbing, Will relies more and more on the counsel of Lecter. By all appearances, Lecter is lending guidance to a man who has become his friend, but in reality he has his own machinations at work and is manipulating Will's senses of self and reality in a twisted and ongoing experiment. Most episodes in Hannibal's first season introduce a new criminal for the FBI to pursue, but the continuity does not reset every week as it does with most network procedural shows. Rather, the toll of confronting so much darkness gradually piles atop Will, and we watch him slowly unravel over the course of these first thirteen episodes. Hannibal has a master plan in play, and Bryan Fuller develops it beautifully and disturbingly, painting a bleak but gripping story of a vulnerable man manipulated by his most trusted confidant.
Other classic Harris characters make appearances throughout the first season, from tabloid reporter Freddie Lounds (previously played by Stephen Lang and Philip Seymour Hoffman and now played by Lara Jean Chorostecki) to asylum warden Dr. Chilton (Anthony Heald in the movies and Raúl Esparza on the show) to lab techs Katz (Hettienne Park), Price (Scott Thompson), and Zeller (Aaron Abrams). Also along for the ride are a host of notable guest stars such as Eddie Izzard, Gillian Anderson, Gina Torres, Lance Henriksen, Ellen Muth, and Anna Chlumsky.
Hannibal: Season One comes to Blu-ray, DVD, and digital download this week, and the disc based versions come packed with a bunch of special features:
Audio Commentaries from Bryan Fuller, Hugh Dancy, and David Slade on the first and last episodes of the season
"Hannibal Reborn" featurette
"A Taste for Killing" featurette
"The FX of Murder" featurette
"A Symphony for the Slaughter" featurette
Gag Reel
Deleted Scenes
Pilot Episode Storyboards
Hannibal is one of the most daring network television shows of the past few years. It is surprisingly dark and graphic and sheds the slick veneer so often applied to shows that aren't on premium cable. The acting and direction are superb, and every episode is likely to leave you feeling disturbed but somehow enlightened. Season one released on September 24, 2013, and is in stores now.